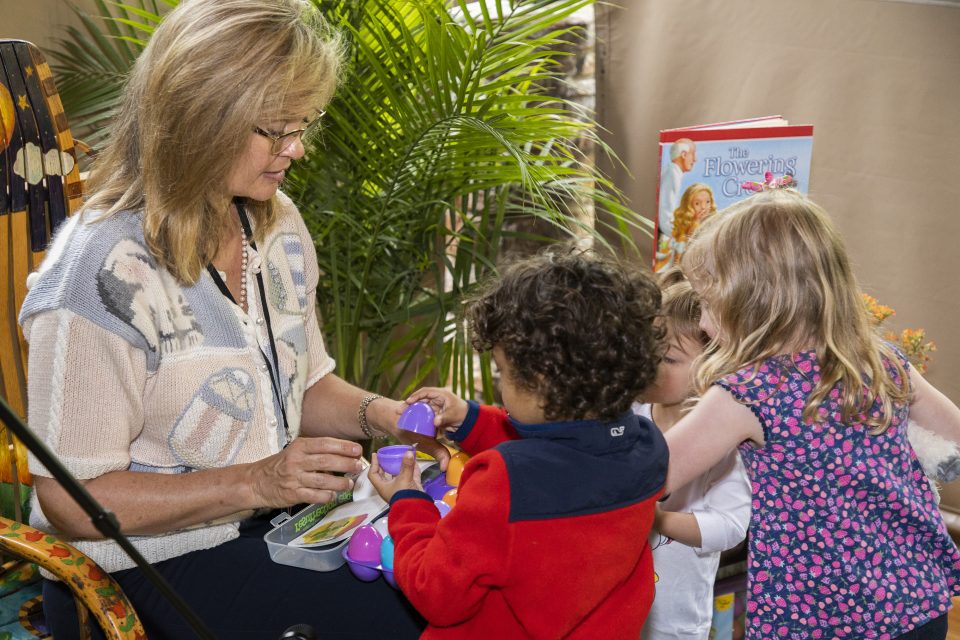 Billy Graham Library Press Kit
CHARLOTTE, N.C., March 30, 2023 – The Billy Graham Library will host the annual Easter at the Library event this Saturday, April 1, from 10 a.m.–2 p.m.
The family-friendly event celebrates the true meaning of Easter and includes a children's scavenger hunt through the newly updated Journey of Faith tour and a holiday-themed craft. Kid-focused band Go Fish will hold an Easter-themed (ticketed) concert for children beginning at 10 a.m.
The Graham Brothers Dairy Bar at the Billy Graham Library will offer a lunch special of ham, scalloped potatoes, green beans and a roll (available only on April 1). The full menu of sandwiches, salads, hot dogs, treats and specialty coffees will also be available.
Ruth's Attic bookstore inside the Library has gifts available for all ages including Easter themed items, a wide selection of Bibles, devotional studies, books by Christian authors and Christian classics, as well as home décor, worship music, Library apparel and more.
The Billy Graham Library recently reopened after undergoing nearly a year of renovations to The Journey of Faith, an interactive tour highlighting the message of hope that Billy Graham preached to millions of people around the world over his more than 80 years of ministry.
The Library is open Monday through Saturday from 9:30 a.m.-5 p.m. with free admission every day. The Library is closed on Sundays. For more information on upcoming events or group tours, please call 704-401-3200 or email LibraryEvents@bgea.org.
About The Billy Graham Library
The Billy Graham Library opened in 2007 and has since had more than 1.7 million visitors from around the world. Admission to the Library and The Journey of Faith is free. For more information on the Library and upcoming events, or to schedule a group tour, please visit www.BillyGrahamLibrary.org. You can also stay connected with the Billy Graham Library on these social media sites: Facebook, Twitter and Instagram; and on the Library blog.
-30-
Media Contact:
Lisa Moseley
(704) 401-2116
lmoseley@bgea.org