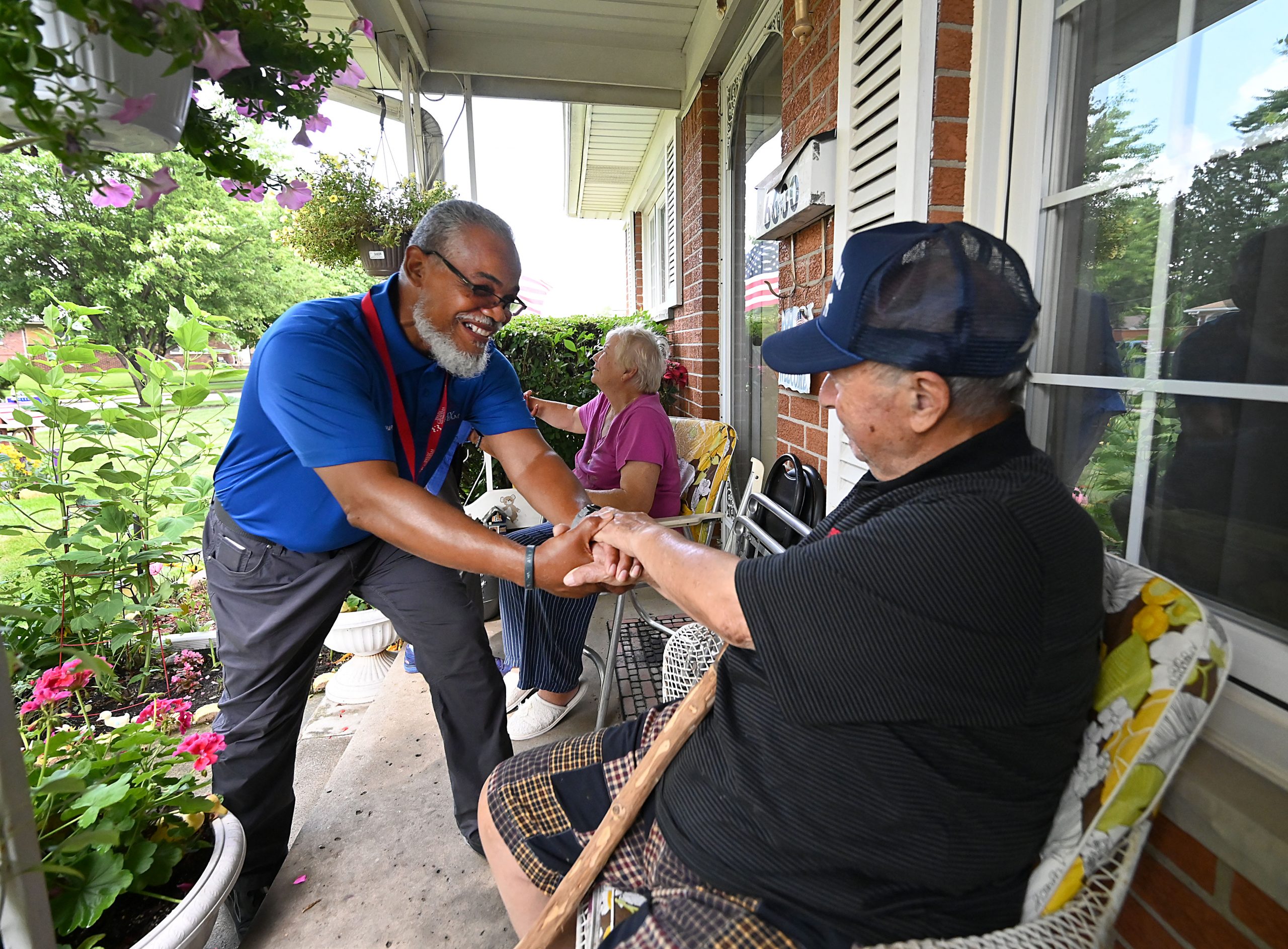 CHARLOTTE, N.C., July 6, 2021 – The Billy Graham Rapid Response Team (BG-RRT) has deployed a team of chaplains to Detroit, Michigan, to provide emotional and spiritual support alongside Samaritan's Purse after flooding devastated the area.
After receiving more than six inches of rain, Michigan Gov. Gretchen Whitmer issued a state of emergency for the area as widespread flooding damaged hundreds of homes.
"Our hearts break for the people in the Detroit area and we are praying for all of those who had their homes and other property destroyed by this devastating flood," said Jack Munday, international director of the BG-RRT. "We are sending our crisis-trained chaplains to demonstrate God's hope and compassion to those who are hurting and have suffered great loss."
This is the third deployment as a result of flooding in the Detroit area for BG-RRT chaplains, having served the Oakland County community for a month in 2014 and Wayne County for six weeks in 2019. BG-RRT chaplains have now deployed to seven locations around the country as a result of flooding in 2021, and continue to serve the communities of Bolivar County, Mississippi, and Lake Charles, Louisiana.
For more information on the ministry, including videos, photos, news articles and an interactive map of former and current deployments, visit the BG-RRT press kit or BillyGraham.org/RRT. Updates can also be found at Facebook.com/RRTChaplains.
About the Billy Graham Rapid Response Team:
The Billy Graham Rapid Response Team was developed by Franklin Graham and the Billy Graham Evangelistic Association following the attacks of Sept. 11, 2001. It has since grown into an international network of chaplains in the U.S., U.K., Canada and Australia who are specifically trained to deal with crisis situations. They have deployed to more than 550 disaster sites across the globe, including shootings, floods, hurricanes, wildfires and tornadoes.
– 30 –
Media Contact:
Blake Freeland
Senior Public Relations and Social Media Specialist
bfreeland@bgea.org