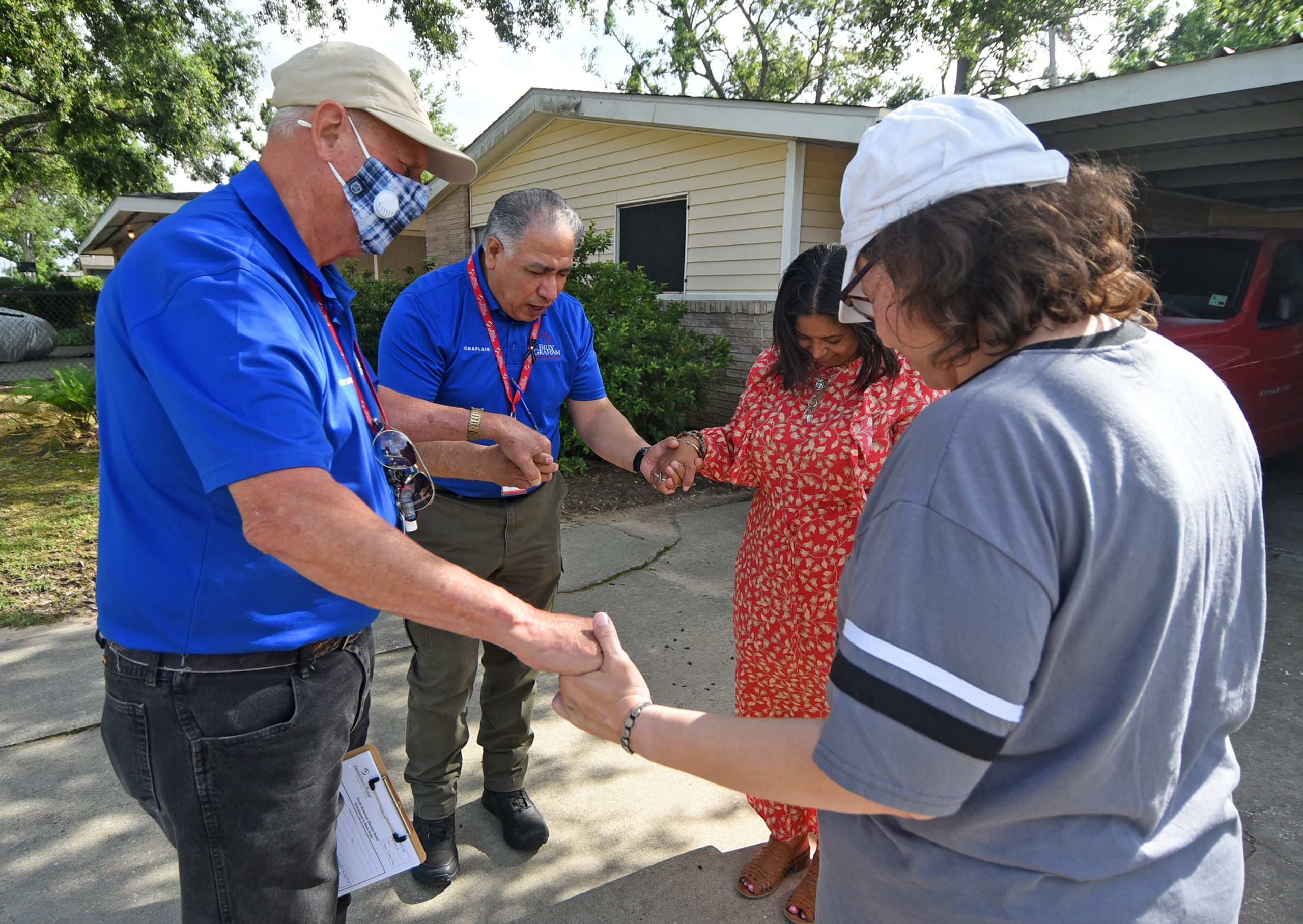 CHARLOTTE, N.C., May 19, 2021 – Flash flooding caused by more than a foot of rain on Monday has resulted in significant damage to homes in Lake Charles, Louisiana, an area still recovering from major hurricane damage sustained in 2020. The Billy Graham Rapid Response Team (BG-RRT) has deployed crisis-trained chaplains to provide emotional and spiritual care alongside Samaritan's Purse.
Hundreds of houses were affected, at least two weather-related deaths have already been reported and there is more rain in the forecast.
"After all that the residents of Lake Charles have been through over the past year with multiple hurricanes and now flooding, our prayers go out to those who are dealing with this latest tragedy," said Josh Holland, assistant director of the BG-RRT. "Our crisis-trained chaplains will be in the area to sit and talk with homeowners about their experiences. Even when there are no words, our chaplains have the opportunity to be a physical presence and share the love of Jesus Christ with people who are hurting."
Beginning in August 2020, BG-RRT chaplains served Lake Charles and surrounding communities for six months as Hurricane Laura and Hurricane Delta both made landfall within six weeks of each other. Over that time, more than 300 chaplains traveled to the area, praying with nearly 13,000 people.
For more information on the ministry, including videos, photos, news articles and an interactive map of former and current deployments, visit the BG-RRT press kit or BillyGraham.org/RRT. Updates can also be found at Facebook.com/RRTChaplains.
About the Billy Graham Rapid Response Team:
The Billy Graham Rapid Response Team was developed by Franklin Graham and the Billy Graham Evangelistic Association following the attacks of Sept. 11, 2001. It has since grown into an international network of chaplains in the U.S., U.K., Canada and Australia who are specifically trained to deal with crisis situations. They have deployed to more than 550 disaster sites across the globe, including shootings, floods, hurricanes, wildfires and tornadoes.
– 30 –