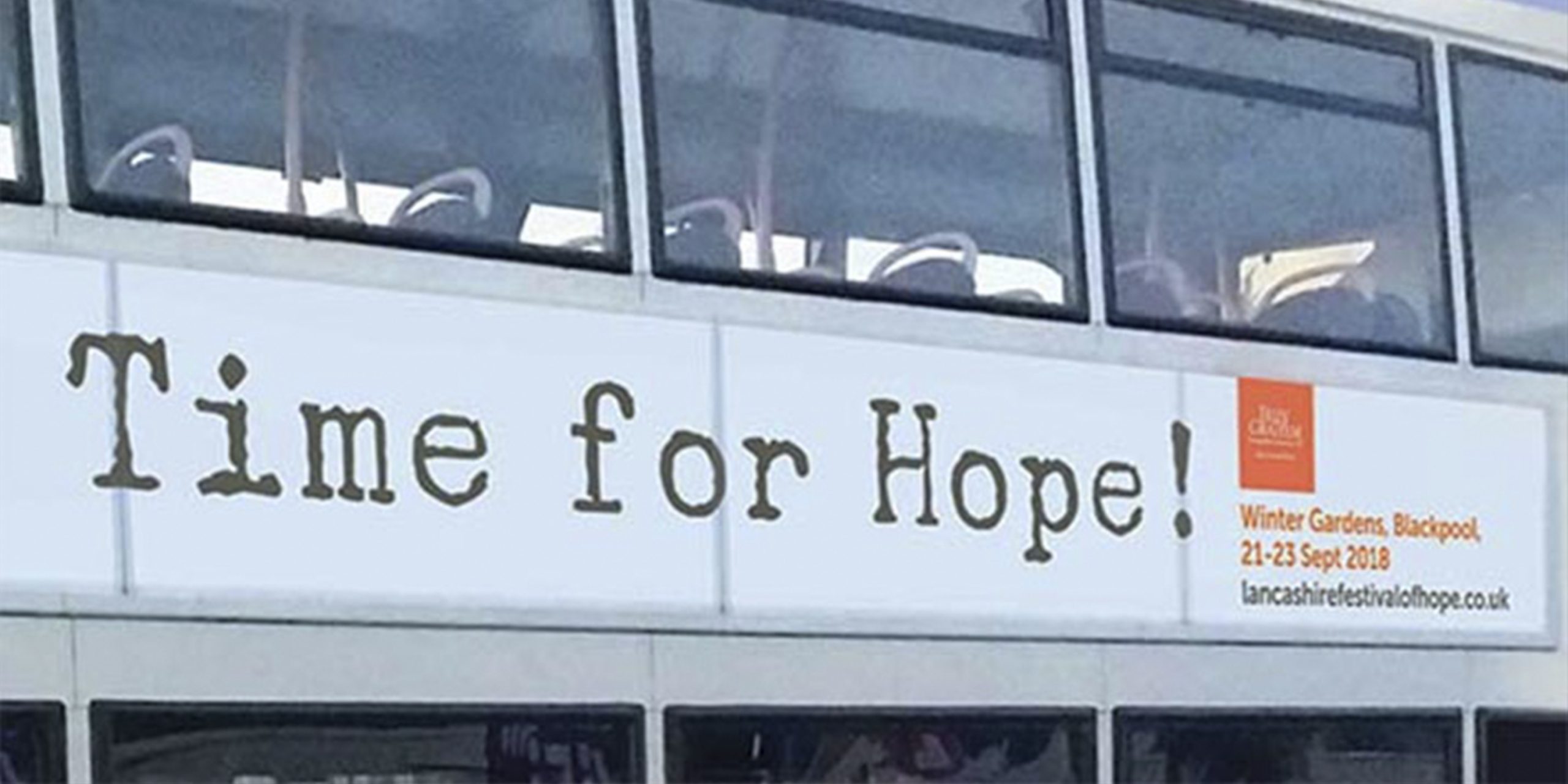 Lancashire Festival of Hope with Franklin Graham wins discrimination case against Blackpool
A court in the U.K. recently ruled that the 2018 Lancashire Festival of Hope with Franklin Graham was discriminated against by the Blackpool Borough Council and Blackpool Transport Services Limited by taking down ads for the event.
"We thank God for this ruling because it is a win for every Christian in the U.K.," Franklin Graham said.
The court emphatically affirmed that Christians and people of other faiths who hold and publicly express traditional religious views about marriage and human sexuality are entitled to protection under the law.
"This ruling confirms that all Christians in the U.K. have the right to share their beliefs in the public square without being discriminated against or interfered with by public officials and other groups that want to silence them," said James Barrett, Chairman of the Board of Directors for the Billy Graham Evangelistic Association U.K. "I am grateful the courts have once again reiterated that the freedom to speak only what is not offensive is not freedom of speech at all."
To learn more about the court case, or to read the full judgment, visit BillyGraham.org.
---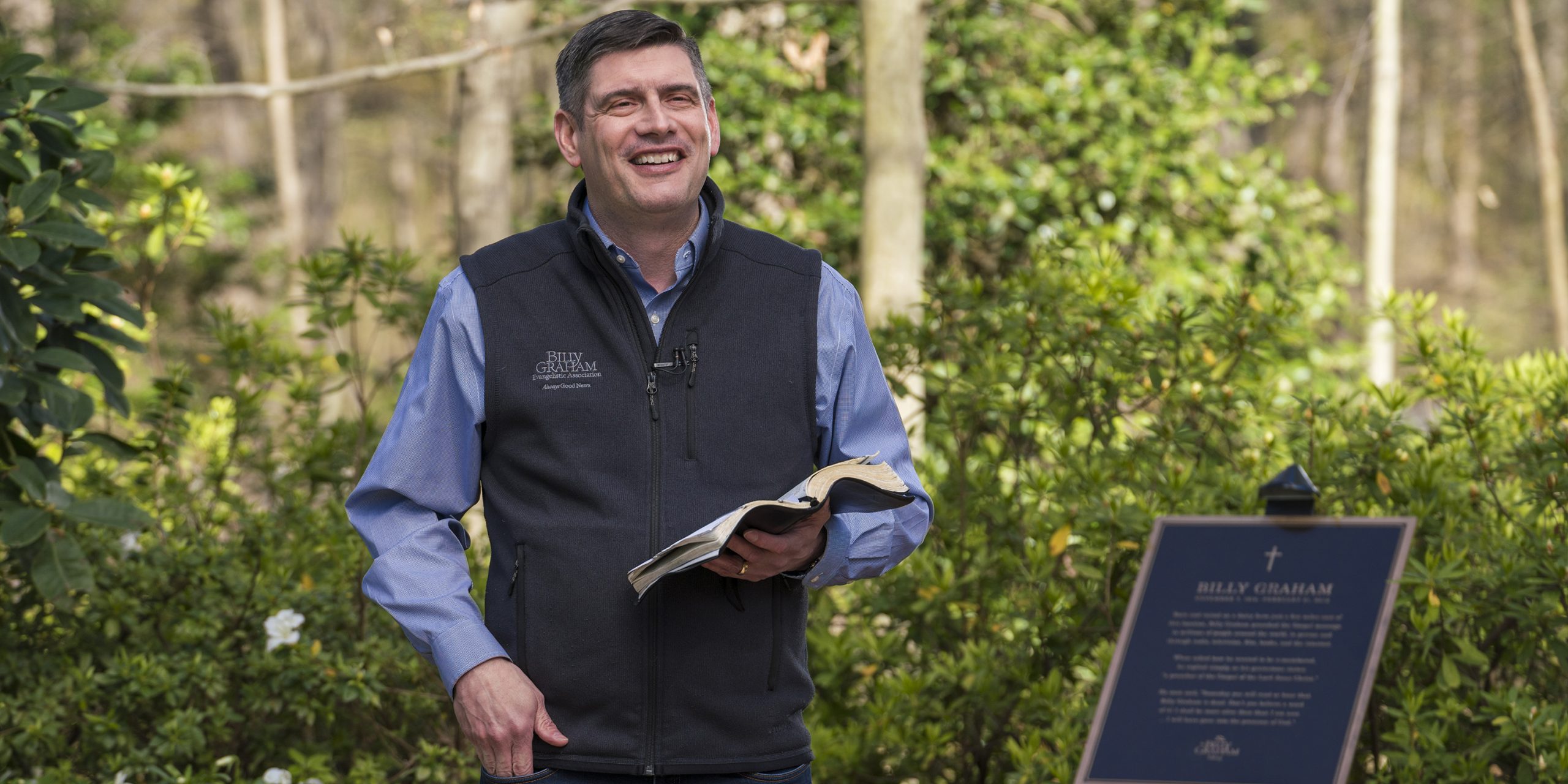 Will Graham hosts Good Friday livestream event
Evangelist Will Graham held a special Good Friday service on April 2, giving an Easter message from the Billy Graham Library. After the initial live event, the message was translated and broadcast in American Sign Language.
"Jesus isn't dead, that's what Easter is about," said Graham during his Good Friday message. "Three days later, on Sunday, Jesus came out of the grave to prove to the world that what He did on Friday changed everything. The resurrection gives us hope, it gives us meaning in life."
Joined by musical guest Aaron Shust, the livestream had more than 130,000 views across 45 countries within the first 24 hours of the event. More than 1,300 people registered a decision for Jesus through the broadcast.
In addition to his livestream event, a pre-recorded version of Graham's message was translated and aired later in the evening as part of a special Spanish-speaking outreach. Visit the BGEA website to learn more about the ministry's evangelism and outreach plans.
---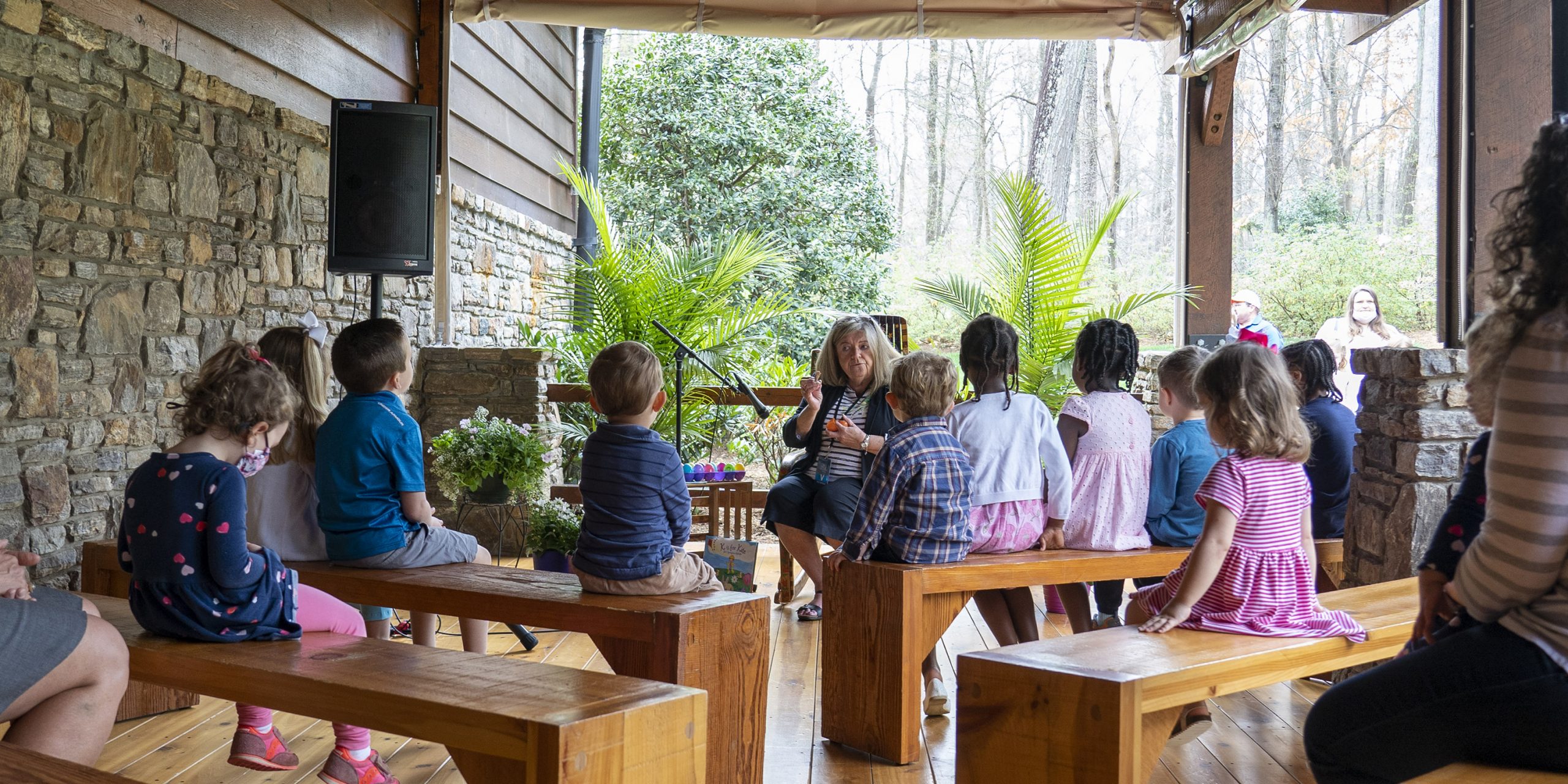 Billy Graham Library hosts Easter at the Library
On Saturday, March 27, the Billy Graham Library hosted more than 1,000 people for its annual Easter activities.
While at Easter at the Library, kids took part in crafts, activities and story times on the patio. Families also went on the resurrection quest as they joined their parents in taking The Journey of Faith tour—an interactive tour that highlights the message of hope that Billy Graham preached faithfully for more than 80 years.
To learn about upcoming events at the Billy Graham Library visit billygrahamlibrary.org/events/.
---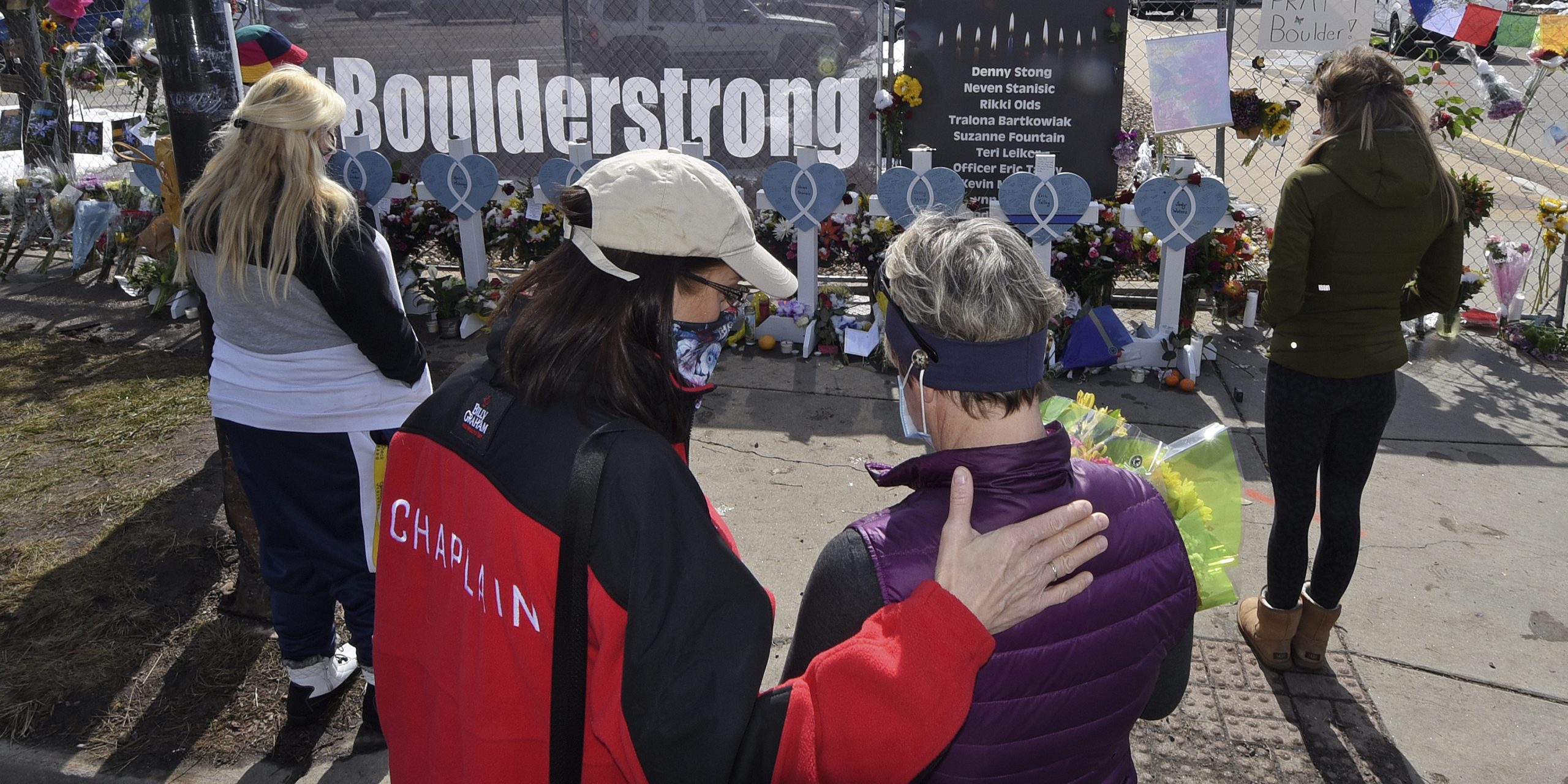 Billy Graham Rapid Response Team deploys to eight disaster sites in March
Chaplains from the Billy Graham Rapid Response Team (BG-RRT) deployed to a total of eight natural and man-made disaster sites during the month of March, and chaplains have responded 15 times in 2021.
On March 23, chaplains were on site to provide emotional and spiritual care outside of a King Soopers grocery store in Boulder, Colorado, where 10 people were killed in a mass shooting. Chaplains also ministered to the Boulder Police Department who lost Officer Eric Talley in the shooting after being one of the first to respond to the scene.
Chaplains also deployed to flooding in Breathitt, Kentucky, and Nashville, Tennessee, and to five locations in Alabama and Georgia after a pair of severe storms spawned dozens of tornadoes across the south.
In all more than 40 chaplains were deployed during the month of March, praying with 1,200 people.
For more information about the BG-RRT ministry, visit billygraham.org/RRT.
---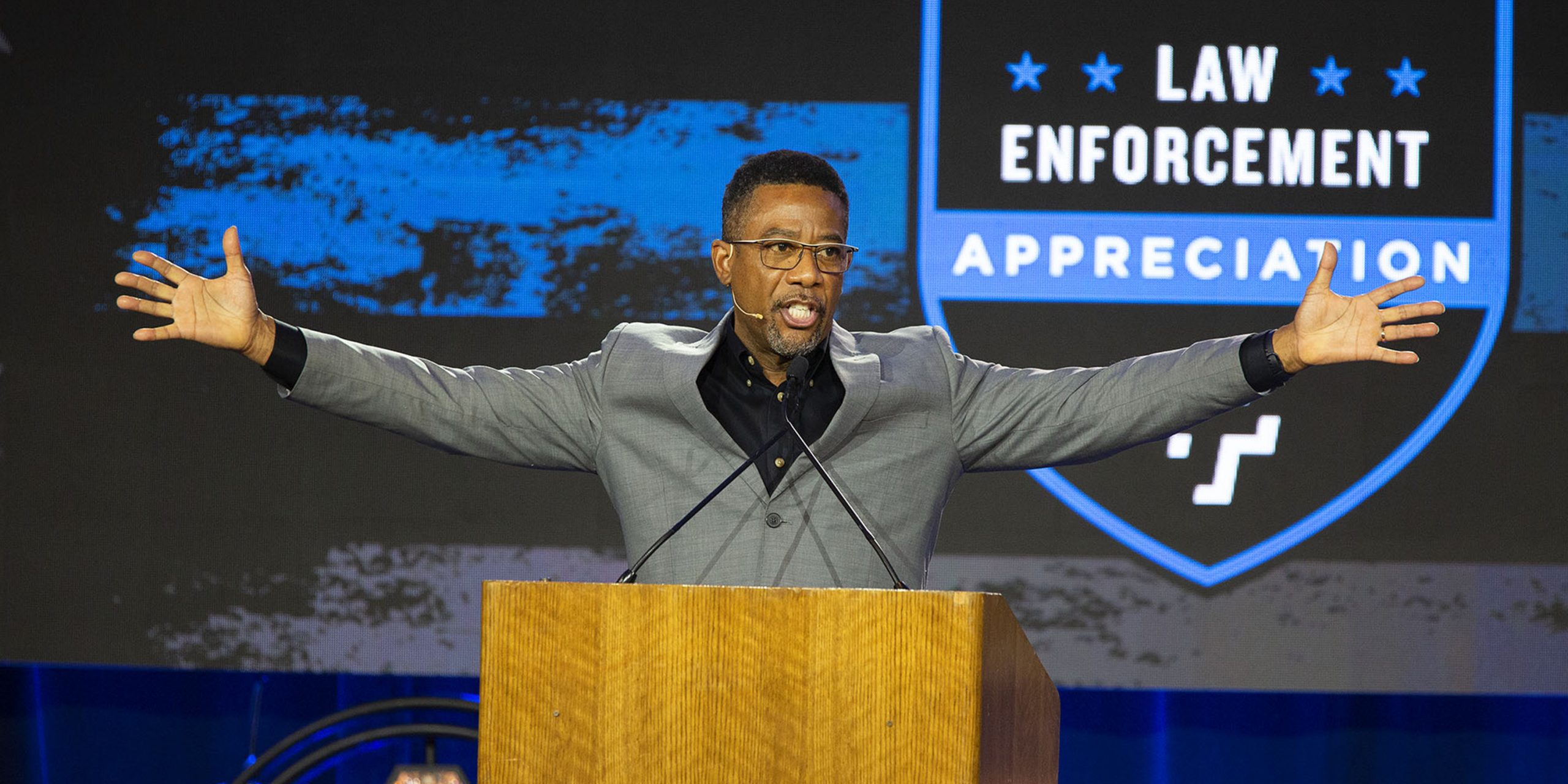 Billy Graham Rapid Response Team hosts Law Enforcement Appreciation Retreat
The Billy Graham Rapid Response Team (BG-RRT) held its spring Law Enforcement Appreciation Retreat March 28-30 at Horseshoe Bay Resort in Texas.
For the first time ever, the retreat was also livestreamed to those who were unable to attend, recording more than 2,200 live and on-demand views between the five streamed sessions.
Those in attendance not only had the opportunity to hear various Bible-based messages of encouragement from battle-tested speakers, but were also able to rest, relax and recharge in a safe environment surrounded by others in law enforcement.
"It's really nice to come here and feel supported, and have an international organization share they're here to support us because [our husbands] don't get that from their workplace, really," said one law enforcement spouse who was in attendance with her husband.
In addition to the Law Enforcement Appreciation Retreats, the BG-RRT began a new initiative of hosting Law Enforcement Appreciation Dinners at the end of 2020 and will host two of the dinners at the Billy Graham Training Center at The Cove in Asheville, North Carolina, April 13 and 14.
For more information on the BG-RRT's law enforcement ministry, visit RRT.BillyGraham.org/nlem.
---
If you would like more information about these, or other, updates from the Billy Graham Evangelistic Association, please contact media@billygraham.org. Complete press releases from the Billy Graham Evangelistic Association are available at media.billygraham.org.