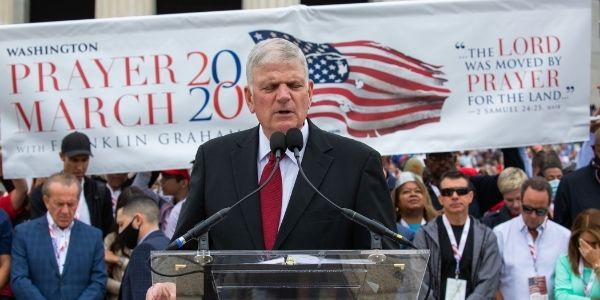 Tens of thousands gather to pray at the Washington Prayer March 2020
On Saturday, Sept. 26, tens of thousands turned out for the Washington Prayer March 2020 with Franklin Graham. People from all over the country came together to pray for the nation and its leaders.
"Everybody understands that our nation is in trouble, and everyone's a little confused as to what to do," said Graham as he opened the event. "But God, God can fix this. And we are here today to pray and to call upon the name of Almighty God."
The prayer march started on the steps of the Lincoln Memorial and continued with six more stops during the 1.8-mile walk along the National Mall to the U.S. Capitol. Vice President Mike Pence made a surprise appearance at the Prayer March, urging all gathered to persevere in their prayers for America.
Graham was joined by family members and other faith leaders who led prayers at the stops along the route.
Cissie Graham Lynch and Mike Huckabee hosted the livestream of Prayer March 2020 from Washington, D.C., providing march updates and prayer focuses during the march. More than 3.8 million people from around the world watched the event live on Facebook, YouTube, and the Prayer March website.
To watch the Prayer March 2020 livestream replay, read stories and view photos from the march, visit www.PrayerMarch2020.com.
---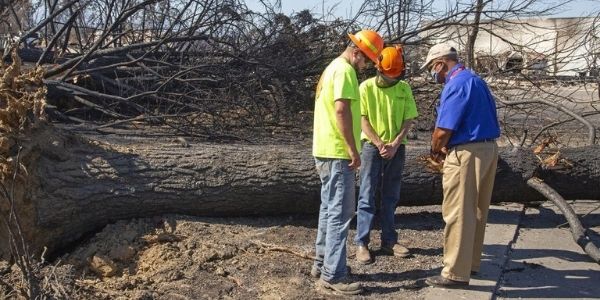 Crisis-Trained chaplains deployed to Oregon and Alabama
In September, the Billy Graham Rapid Response Team (RRT) deployed chaplains in response to hurricane and wildfire destruction.
On Sept. 13, crisis-trained chaplains arrived in Medford, Oregon, where they deployed alongside Samaritan's Purse to provide care to those impacted by wildfires. The Almeda Fire, which threatened the Medford area, destroyed more than 600 homes across 3,000 acres.
"We have seen how devastating these wildfires can be and the toll that they can take on those affected," said Josh Holland, assistant director of the RRT. He went on to explain that RRT chaplains deployed "to listen to the stories of those who were impacted and to provide emotional and spiritual care to those who have lost property, homes and loved ones."
Later that week, on Sept. 18, RRT chaplains deployed alongside Samaritan's Purse to Foley, Alabama, after Hurricane Sally made landfall in the Gulf of Mexico as a Category 2 hurricane.
The RRT is still ministering in these areas. Other current deployments include multiple areas in Louisiana following Hurricane Laura; Levy County, Florida, with a ministry of presence after the death of an officer; and at the Billy Graham Gravesite in Charlotte, North Carolina.
For more information on the ministry, including videos, photos, news articles and an interactive map of former and current deployments, visit BillyGraham.org/RRT. Updates can also be found at Facebook.com/RRTChaplains.
---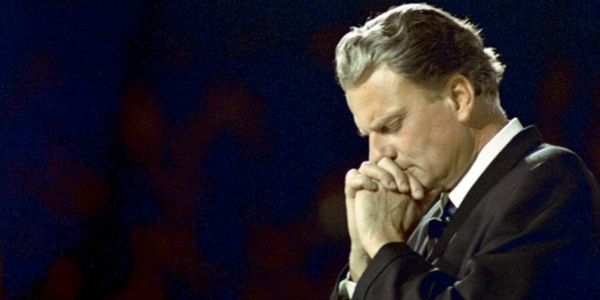 BGEA announces plans for the Billy Graham Archive and Research Center
Charlotte, North Carolina—the birthplace of Billy Graham and home of the BGEA—will soon house a state-of-the-art archive center. The Billy Graham Archive and Research Center will be built near the Billy Graham Library, and is scheduled to open next year.
"When the new center opens in 2021, pastors, students, and researchers from around the world will come to study my father's archives and learn about ways to do the work of ministry," Franklin Graham wrote.
He said his prayer is to see new generations of Christ followers learning from the past and asking God "to do a mighty work in our world today."
Dr. David Bruce, who served as Billy Graham's executive assistant, said the BGEA has a responsibility "to shepherd and preserve these materials for future generations." Bruce is leading the efforts to preserve these archives, knowing they will encourage current and future evangelists, pastors and leaders "to carry on the task of sharing the Good News of the Gospel—just as Mr. Graham had given his life to do."
The archive project is taking BGEA into uncharted territory as it seeks to preserve 70 years of history. Much of the archive material—such as Mr. Graham's correspondence with U.S. presidents, his message to America after 9/11, and his unprecedented visits to communist nations like North Korea—is part of the world history of the 20th Century.
It is also part of the 2,000-year history of Christian evangelism. As Dr. Bruce explained, "This complements Mr. Graham's long desire that he would, in the words of the Psalmist 'declare your power to the next generation, your mighty acts to all who are to come.'"
To learn more about the archive center plans, visit our website.
---
If you would like more information about these, or other, updates from the Billy Graham Evangelistic Association, please contact media@billygraham.org. Complete press releases from the Billy Graham Evangelistic Association are available at media.billygraham.org.