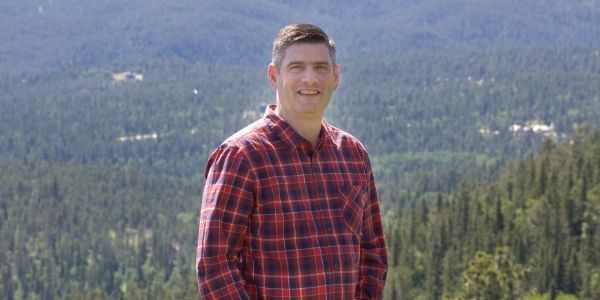 Will Graham proclaims message of hope to nearly 70,000 people via livestream
Will Graham shared a message of hope via livestream on Wednesday, July 1. The 30-minute broadcast, filmed in the Black Hills of South Dakota, was viewed by nearly 70,000 people from 45 countries.
"You'll never experience freedom in this world until you surrender your life and give it over to Jesus Christ because that's why you were created—to have a relationship with Him," Graham said, telling the parable of the Prodigal Son and its parallel to the freedom that is found in Jesus Christ.
Musical guest Mark Christian joined Graham on the livestream, leading the viewers in a time of worship. Christian has helped to lead worship at other evangelistic outreaches with Graham. Julie Norwood, a Christian leader and radio host in Rapid City, South Dakota, joined as the program's emcee.
To watch a replay of Will Graham's livestream, visit www.WillGrahamLive.com.
---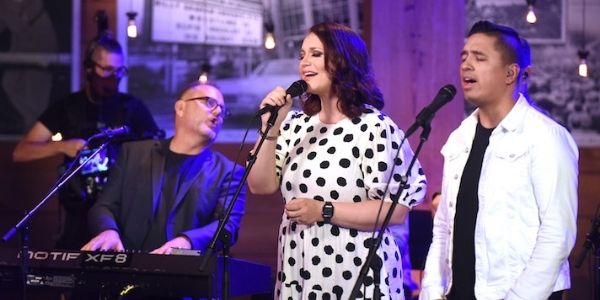 'Extreme Faithfulness Beyond COVID' virtual conference encourages church leaders in the Spanish-speaking world
On July 31 and August 1, Extreme Faithfulness Beyond COVID, or Fidelidad Extrema más allá del COVID, was broadcast to provide encouragement to and equip church leaders in the Spanish-speaking world during the time of COVID-19. This free, online conference, recorded at the Billy Graham Library, was hosted by the BGEA and Samaritan's Purse.
"In a way, everyone is struggling in this new era of ministry and its personal, emotional, relational, and professional impact," said Chris Swanson, director of Latin American affairs for BGEA. "The Billy Graham Evangelistic Association and Samaritan's Purse have a unique opportunity to respond in a relevant way to provide encouragement and resources to these men and women, leaders of the evangelical church in Latin America."
The broadcast included Will Graham, José Luis Navajo, and other speakers who talked candidly about the struggles church leaders are facing right now. Viewers had the opportunity to connect via WhatsApp with BGEA chaplains, who are trained in crisis management. These chaplains were available to speak and pray with participants during and after the program.
In addition, top Latin American musical artists Marcos Witt, Christine D'Clario, and Miel San Marcos recorded multiple songs for the online broadcast.
The next in-person Extreme Faithfulness Pastor's Conference is scheduled for December in Rio de Janeiro, Brazil. Other events planned for Ecuador and Chile have been postponed due to the pandemic.
To watch the replay of this conference, visit www.lp.BillyGraham.org/fidelidad-extrema-mas-alla-del-covid/.
---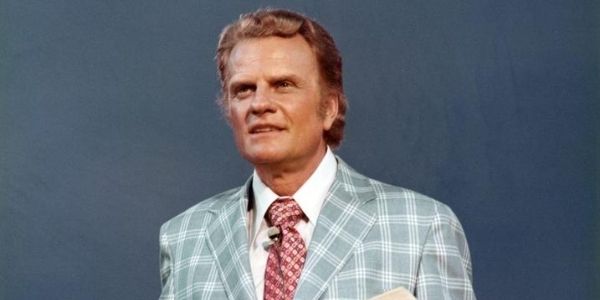 North Carolina committee approves 'magnificent' model of Billy Graham statue for Statuary Hall
A new statue of Billy Graham for the U.S. Capitol is one step closer to creation after a North Carolina committee unanimously approved a clay model on Wednesday, July 29.
"I like that it's simple and my father has an open Bible in his hand—that's what his life was all about," said Franklin Graham, son of Billy Graham.
While the Architect of the Capitol prohibits sharing photos of the model before the statue is finished, a detailed description from Mr. Graham's executive assistant paints a compelling picture of what will soon be a larger-than-life likeness of the evangelist.
"It's the most magnificent representation of Mr. Graham," said Dr. David Bruce, one of the seven North Carolina Statuary Hall Committee members who got to see the two-foot-tall clay model up close. "He's leaning forward, almost standing on his toes but not quite, leading with his left foot, and he's in a preaching mode but it's an inviting mode. He is compelling people to the truth."
The model was created by Chas Fagan, who revealed his work at the BGEA headquarters in Charlotte. Fagan is an accomplished Charlotte-based artist who created the statue of Ronald Reagan currently on display inside the Capitol.
A bipartisan congressional committee in Washington that oversees the Capitol statues will now decide whether to approve the current model. The role of that committee is typically to make sure statues meet the requirements set forth by the Architect of the Capitol, not to determine which individuals should be honored by their home states. If all goes well, the new statue could be installed next year.
To honor Billy Graham's Gospel legacy in our nation's capitol, visit www.BillyGraham.org/statue/.
---
If you would like more information about these, or other, updates from the Billy Graham Evangelistic Association, please contact media@billygraham.org. Complete press releases from the Billy Graham Evangelistic Association are available at media.billygraham.org.