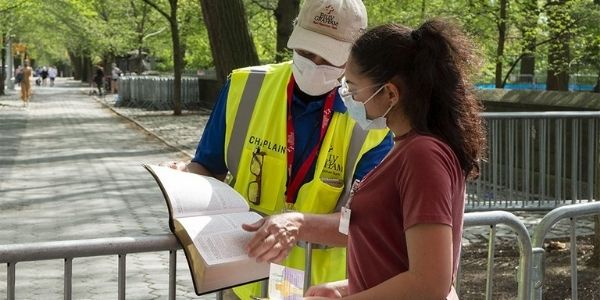 Gospel Opportunities for the Billy Graham Evangelistic Association in 2020
Although 2020 presented many challenges, the Billy Graham Evangelistic Association (BGEA) was still able to share the hope of the Gospel.
Fear and loneliness struck the nation when the pandemic hit, leaving many people searching for a listening ear and hope. In response, BGEA established a 24-hour prayer line where callers can express fears and concerns to trained staff and volunteers. Having received over 239,000 calls since March, these staff and volunteers continue to offer prayer and hope to thousands of callers.
When hospitals were overcrowded from the impact of COVID-19, the Billy Graham Rapid Response Team (BG-RRT) deployed crisis-trained chaplains alongside Samaritan's Purse Emergency Field Hospitals to Cremona, Italy, and New York City. Chaplains offered spiritual and emotional care for patients and their families, as well as the medical volunteers. The BG-RRT also deployed to cities nationwide amidst political and social unrest.
Unable to hold in-person Festivals and Celebrations during lockdown, Franklin Graham, president of BGEA, and Will Graham sought out new methods of sharing the good news of Jesus Christ. In April, Franklin Graham, joined by longtime ministry friend Michael W. Smith, preached an Easter message in a special Fox News Channel broadcast. "Jesus knows how to take those hopeless situations and turn them around, and He can do that for your life," Graham shared from Central Park in New York City.
Will Graham, son of Franklin Graham and vice president of BGEA, hosted multiple online Celebrations where he preached the hope and peace of Jesus Christ. During the Easter, Fourth of July, and Christmas seasons, Will Graham was joined by multiple musical artists like Crowder, The Afters, and Aaron Shust to encourage people worldwide. "You'll never experience freedom in this world until you surrender your life and give it over to Jesus Christ because that's why you were created—to have a relationship with Him," Graham preached during his livestream from the Black Hills of South Dakota.
To view a photo recap of BGEA's ministry in 2020, visit www.lp.billygraham.org/2020-year-in-pictures/
---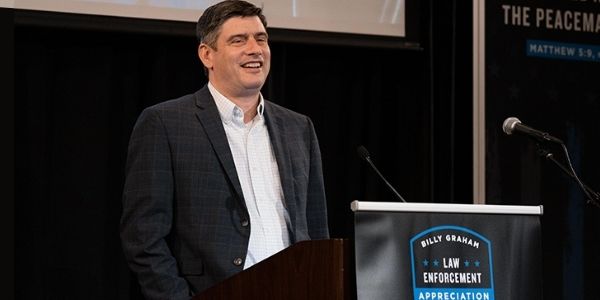 Billy Graham Rapid Response Team hosts Law Enforcement Appreciation Dinners
The Billy Graham Rapid Response Team (BG-RRT) hosted three Law Enforcement Appreciation Dinners at its headquarters on Dec.14-16. Law enforcement officers in the Charlotte, North Carolina, area and their spouses were invited to enjoy a special dinner and a message of encouragement.
"We appreciate what you do to make our communities safe. You look after us," Will Graham encouraged officers on Monday, Dec. 14. Graham went on to speak on the importance of taking a stand for Jesus Christ in the midst of fear.
The BG-RRT plans to expand these events and others to cities across the nation starting in 2021. "We want to go to places where the lives of these officers have really been put on the line," Franklin Graham announced.
For more information about the BG-RRT ministry, visit www.rrt.billygraham.org/.
---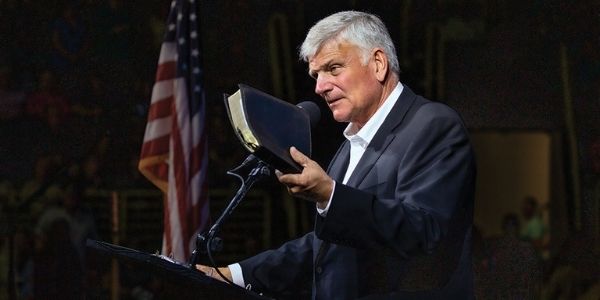 BGEA announces 2021 Crusade ministry plans
While physically taking the Gospel to the ends of the earth was challenging this past year, BGEA stands ready in 2021, preparing to hold evangelistic Festivals and Celebrations around the world.
Franklin Graham has Festivals planned for Argentina, South Korea, Italy, Russia and Brazil. Will Graham plans to hold Celebrations in the United States (Georgia, West Virginia, South Dakota and Iowa), Tasmania and Canada.
All of these events are conditional, depending on each state—or country's—current COVID-19 safety measures.
The coronavirus has highlighted even more the need for Christians to share the hope they have. "I think the pandemic has only strengthened the commitment and the resolve to reach people with the Gospel more than ever," said Viktor Hamm, BGEA's vice president of Crusade Ministries. "Because we see the hopelessness that is out there without Christ."
During these trips to different countries, BGEA will offer Christian Life and Witness course training to approximately 10,000 churches as participants learn how to share their faith.
Visit the BGEA website to learn more about the ministry's evangelism and outreach plans.
---
If you would like more information about these, or other, updates from the Billy Graham Evangelistic Association, please contact media@billygraham.org. Complete press releases from the Billy Graham Evangelistic Association are available at media.billygraham.org.