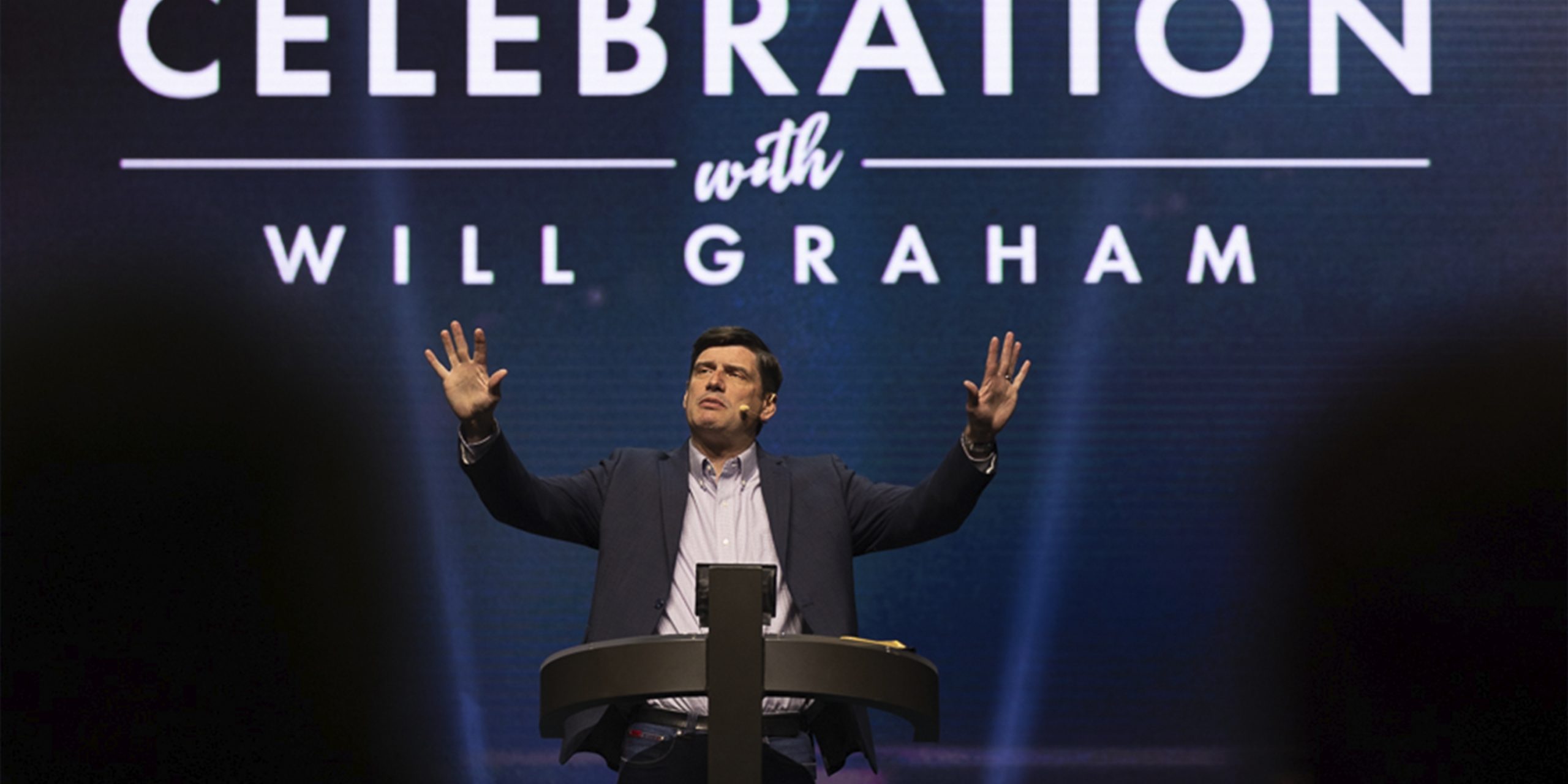 Will Graham holds Canadian Celebrations in Sudbury and London
Will Graham concluded a packed fall schedule, hosting two October Celebrations in Ontario, Canada (Sudbury and London). The events capped a stretch of four evangelistic Celebrations in five weeks.
Thousands gathered in person for the events, while thousands more – representing more than 60 countries – watched online. Several churches hosted watch parties as well. Graham challenged the crowds to answer the question of what they are going to do with Jesus, and hundreds responded to make a commitment to Christ.
While Graham's in-person Celebration schedule for 2021 is complete, he plans to host his annual Christmas livestream on Dec. 9. He also recently announced the Rappahannock Area Celebration with Will Graham that is being planned in Fredericksburg, Virginia, for June 2022.
Visit the BGEA website to learn more about the ministry's evangelism and outreach plans.
---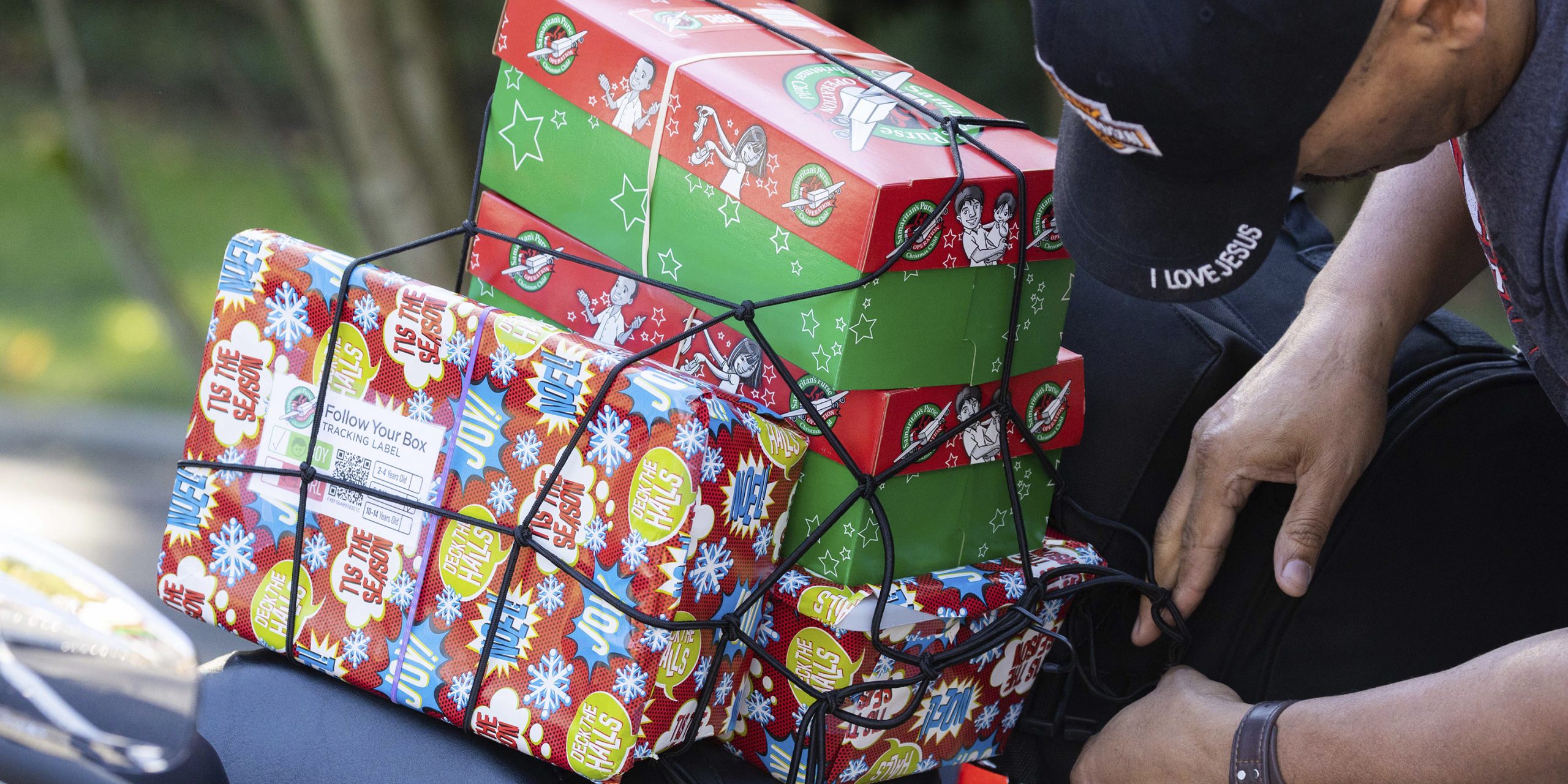 Billy Graham Library hosts Bikers with Boxes
More than 5,200 shoeboxes, filled with gifts for children, were delivered to the Billy Graham Library during the 14th annual Bikers with Boxes event on Oct. 16. The event kicked off Operation Christmas Child's (OCC) collection season for 2021.
More than 1,200 bikers from across six states transported the shoeboxes. A group called "He Provides, We Pack" took the top prize for the group that collected the most shoeboxes.
Award-winning guitarist Dennis Agajanian entertained the crowd, and OCC shoebox recipient Irina Creek shared her personal testimony of how God use a simple shoebox gift to impact her life.
To learn more about upcoming events at the Billy Graham Library, visit billygrahamlibrary.org/events/.

---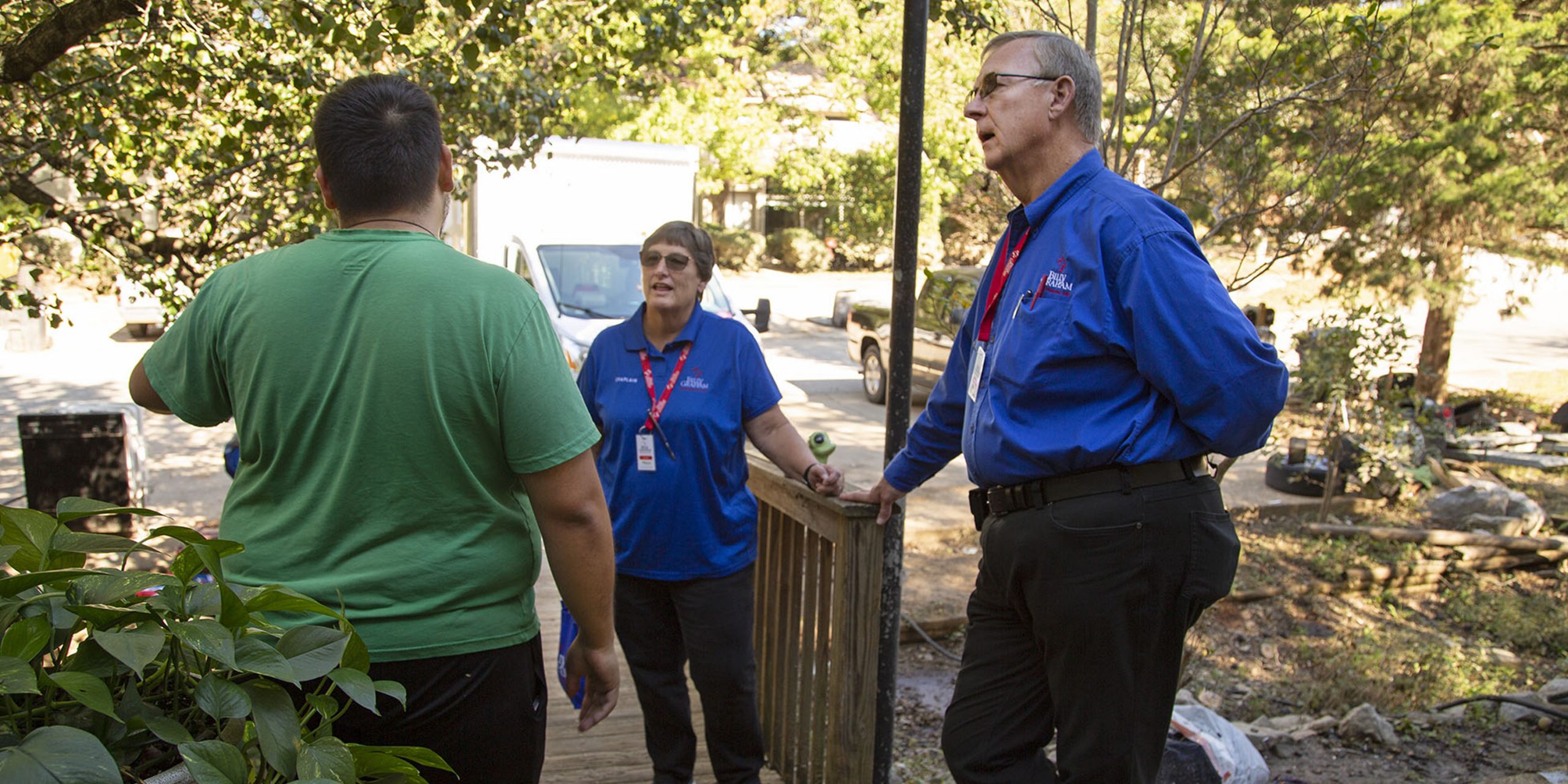 Billy Graham Rapid Response Team deploys twice in September
The Billy Graham Rapid Response Team (BG-RRT) deployed twice during the month of September as other months-long deployments continue.
BG-RRT chaplains deployed to Capitol Heights, Maryland, to provide emotional and spiritual support after a shooting killed two employees at a senior living community.
In Pelham, Alabama, a storm system dumped as much as 13 inches of rain resulting in severe flooding. Chaplains deployed, alongside Samaritan's Purse, as the town began the recovery process.
Additional teams of chaplains continue to serve at three locations in Louisiana after Hurricane Ida hit in late August, and in Detroit, Michigan, after a flooding event in July.
The BG-RRT has deployed 41 times this year, sending out more than 970 chaplains across the United States. Chaplains have prayed with more than 28,000 people this year alone.
For more information about the BG-RRT ministry, visit billygraham.org/RRT.
---
The Cove hosts Law Enforcement Appreciation Retreat
Law enforcement officers and their spouses came from across the country to take part in the Law Enforcement Appreciation Retreat at The Cove in Asheville, North Carolina.
Will Graham (Billy Graham Evangelistic Association), Edward Graham (Samaritan's Purse), Skip Heitzig (Calvary Chapel) and MLB all-star Darryl Strawberry were among the speakers at the event.
The retreat is designed to be a safe space for officers and their spouses to step away from the pressing demands of life and career to focus on the truths found in God's Word.
"I am thankful to the BGEA and Graham family for valuing police officers, investing in us, and sharing such a beautiful property with us," said one attendee. "I am forever grateful to this ministry for getting my life and marriage back on track."
For more information about the BG-RRT's law enforcement ministry, visit billygraham.org/RRT.
---
Historic gathering of Christian Hispanic leaders meets in Charlotte
The Billy Graham Evangelistic Association (BGEA) and Samaritan's Purse hosted the first ever Hispanic Leadership Encounter, bringing Christian Hispanic leaders together.
More than 20 evangelical leaders attended the meeting—including presidents of evangelical Hispanic church alliances and evangelistic associations. There were also leaders of various denominations, and directors of publishing houses and high-impact Christian ministries among the Hispanic community that took part in the event.
Those in attendance had the opportunity to speak about what they are doing in their own ministries and discuss the needs and challenges they are facing. Attendees also learned more about the Hispanic Initiatives Ministry at BGEA as the ministry looks to add bilingual chaplains for the Billy Graham Rapid Response Team and Internet Evangelism volunteers.
---
If you would like more information about these, or other, updates from the Billy Graham Evangelistic Association, please contact media@billygraham.org. Complete press releases from the Billy Graham Evangelistic Association are available at media.billygraham.org.