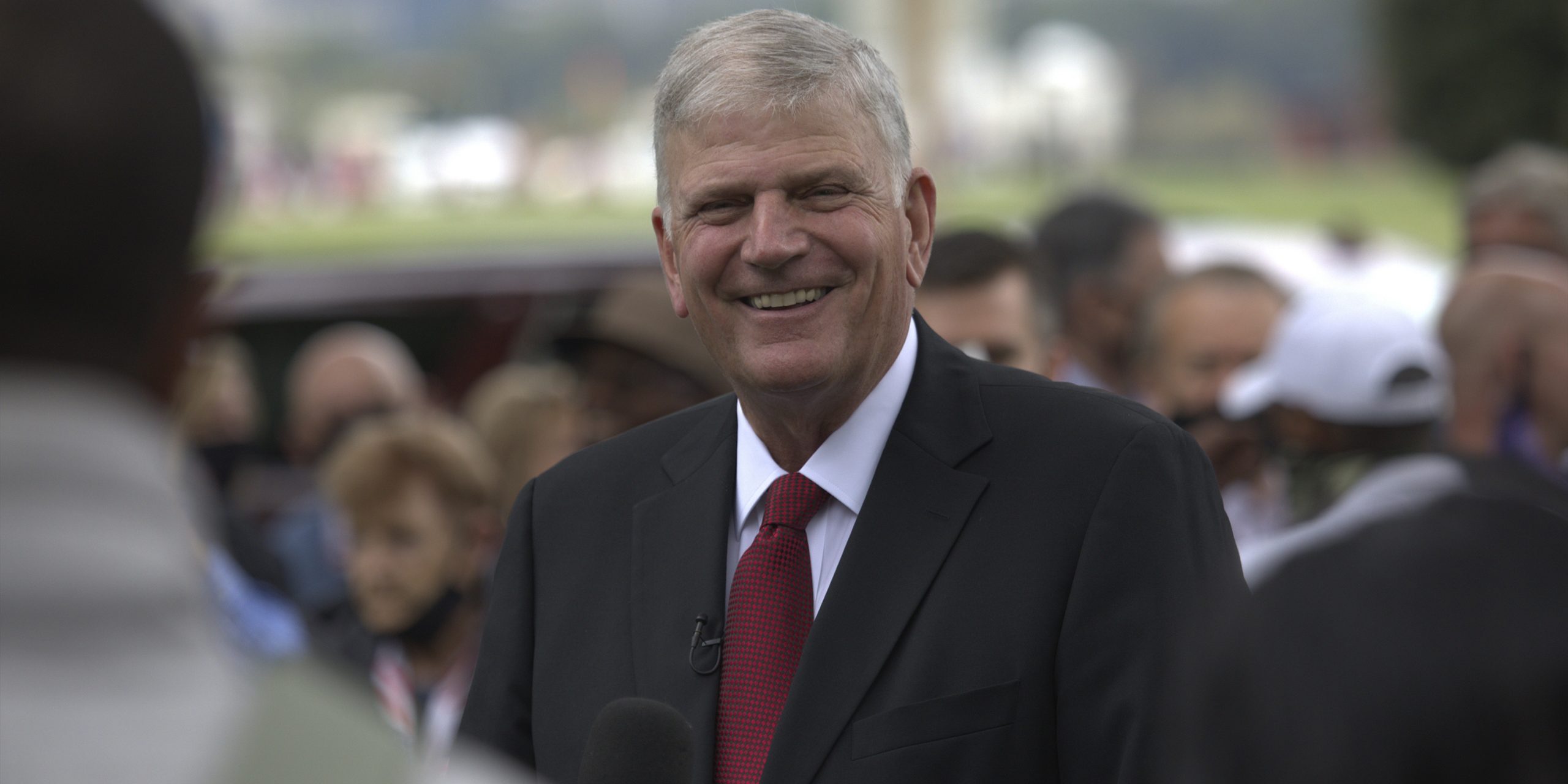 Franklin Graham prepares for Route 66 God Loves You Tour
The Route 66 God Loves You Tour is entering the final days of planning as Franklin Graham prepares to embark on a 2,000-mile trip with eight stops along historic Route 66. Beginning Sept. 19 in Joliet, Illinois, the Route 66 God Loves You Tour will culminate in San Bernardino, California, on Oct. 2.
"I think this is where the strength of our country lies, and I'm coming to remind people that God loves them," said Franklin Graham, president and CEO of the Billy Graham Evangelistic Association. "There are a lot of people who are afraid. People have lost their jobs. Many people have been sick and loved ones have died. I just want people to know that God hasn't forgotten them."
One of the most influential bands in Christian music history, Newsboys, are joining the tour, and they will perform live at each event. Newsboys have had 33 No. 1 radio hits, four Grammy nominations and two American Music Award nominations. "I first joined Billy Graham 27 years ago to perform at an evangelistic event in Cleveland, Ohio," said Michael Tait, Newsboys lead singer. "It was the beginning of a friendship with the Graham family that has lasted to this day."
Marcos Witt is also performing live on the tour. He's one of the most iconic Spanish-speaking Christian music artists in the world, and he has received five Latin Grammys and two Billboard awards. Award-winning guitarist Dennis Agajanian has performed at Billy Graham and Franklin Graham's evangelistic events for more than 45 years, and he will also be joining the tour.
To learn more about the Route 66 God Loves You Tour, visit GodLovesYouTour.com.
Visit the BGEA website to learn more about the ministry's evangelism and outreach plans.
---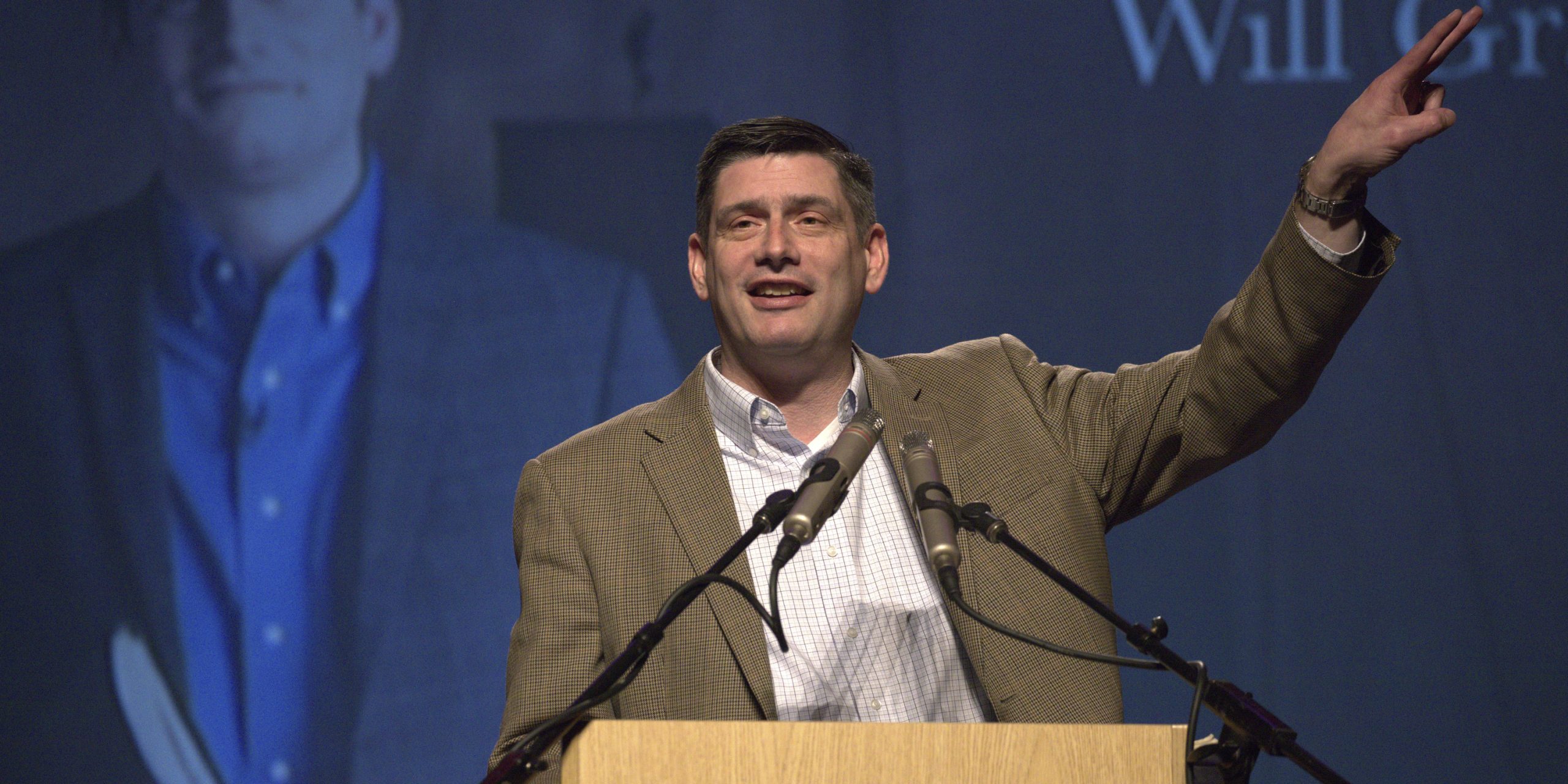 Churches show Love in Action as Will Graham Celebrations draw near
Will Graham is preparing for a pair of US-based evangelistic Celebrations in the coming weeks, with the Black Hills Paha Sapa Celebration scheduled for Rapid City, South Dakota, Sept. 24-26, followed by the Iowa Celebration in Des Moines, Iowa, Oct. 1-3.
Both events recently held special training events for youth called PURSUIT. Hundreds of students from dozens of churches enjoyed live music from Kutless (Rapid City) and The Afters (Des Moines), grew in their faith and were equipped to share the hope of Jesus with their friends.
Christians in both cities also served their communities recently through a Celebration program called Love in Action. They helped at nonprofits, assisted with building projects, gardened and pulled weeds, and cleaned public spaces. "It's easy to talk the talk, but we want to walk the walk. As we're planning to proclaim the hope of Jesus through the Iowa Celebration with Will Graham, we also want to show the love of Jesus as we serve others through Love in Action," said BJ Rogers, who is directing the Iowa Celebration on behalf of the Billy Graham Evangelistic Association.
Following the two domestic events, Graham will travel to Canada for a pair of three-day outreaches in Sudbury, Ontario, and London, Ontario. Visit the BGEA website to learn more about the ministry's evangelism and outreach plans.
---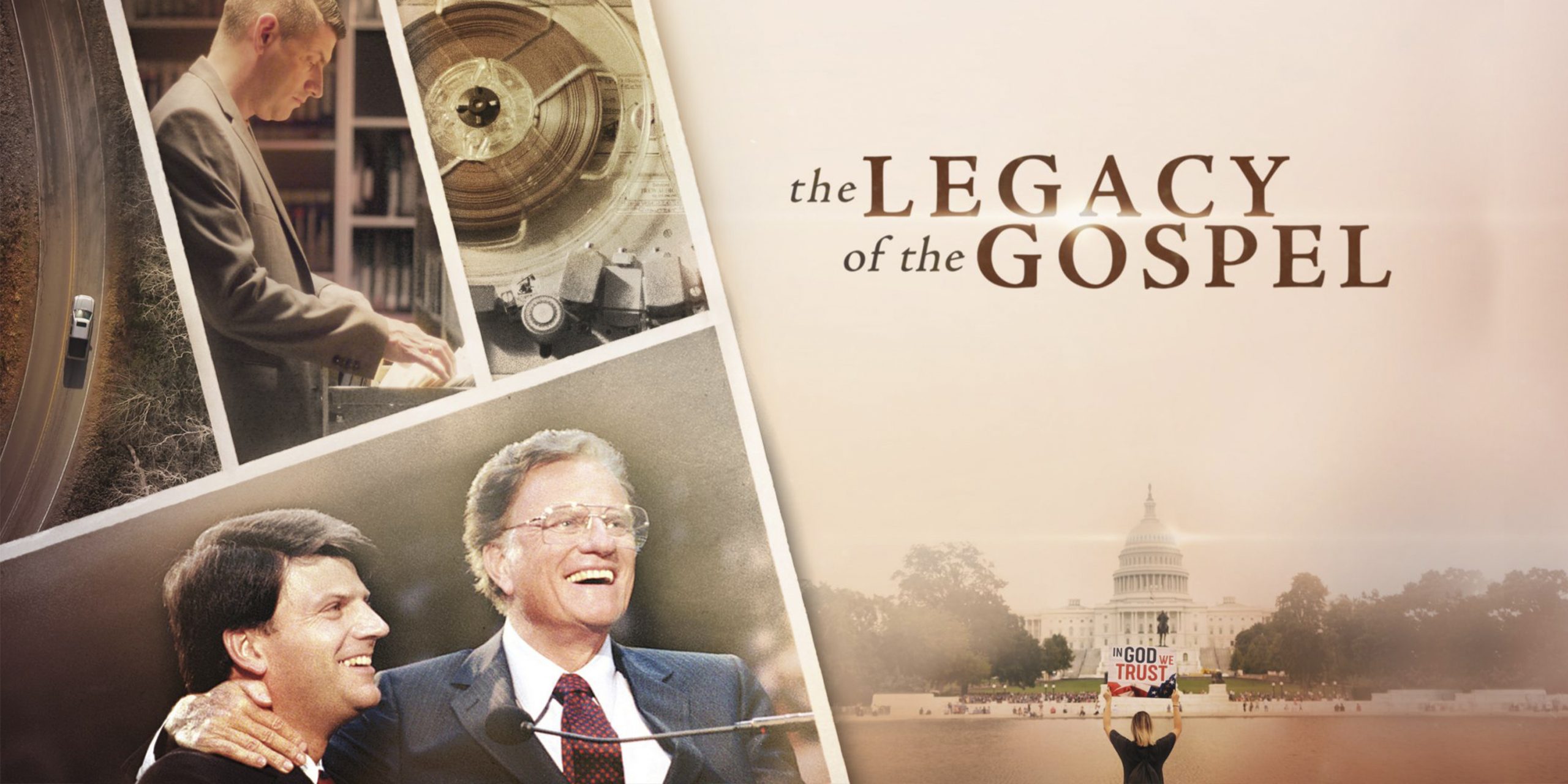 BillyGraham.tv releases new program: "The Legacy of the Gospel"
In a new Billy Graham TV program, "The Legacy of the Gospel," Will Graham takes a retrospective look at how the Billy Graham Evangelistic Association (BGEA) has grown over the decades since its inception in 1950, and—even more importantly—the steadfast commitment to preaching the unchanging Gospel of Jesus Christ.
More than 70 years have passed since BGEA was founded, born out of Billy Graham's desire to preach the Gospel around the world through every effective means possible. Today Graham's son, Franklin, follows in his father's footsteps as an evangelist at the helm of the Billy Graham Evangelistic Association, and his grandson, Will, is the third-generation of Grahams to preach under the banner of this worldwide ministry.
In this program, Will guides viewers through pivotal moments in the history of the organization his grandfather founded, and Franklin and Will discuss the urgency of spreading the Gospel today. There's also an emotional and powerful segment when Billy Graham's last will and testament is read and reflected upon.
"My father and my grandfather have been clear that this ministry is about the Gospel of the Lord, Jesus Christ," said Will. "Even in a changing world, this message will always be relevant. Jesus is our only hope." "The Legacy of the Gospel" is now airing on local and national Christian stations. For listings in your area, or to stream the program, visit BillyGraham.tv.
---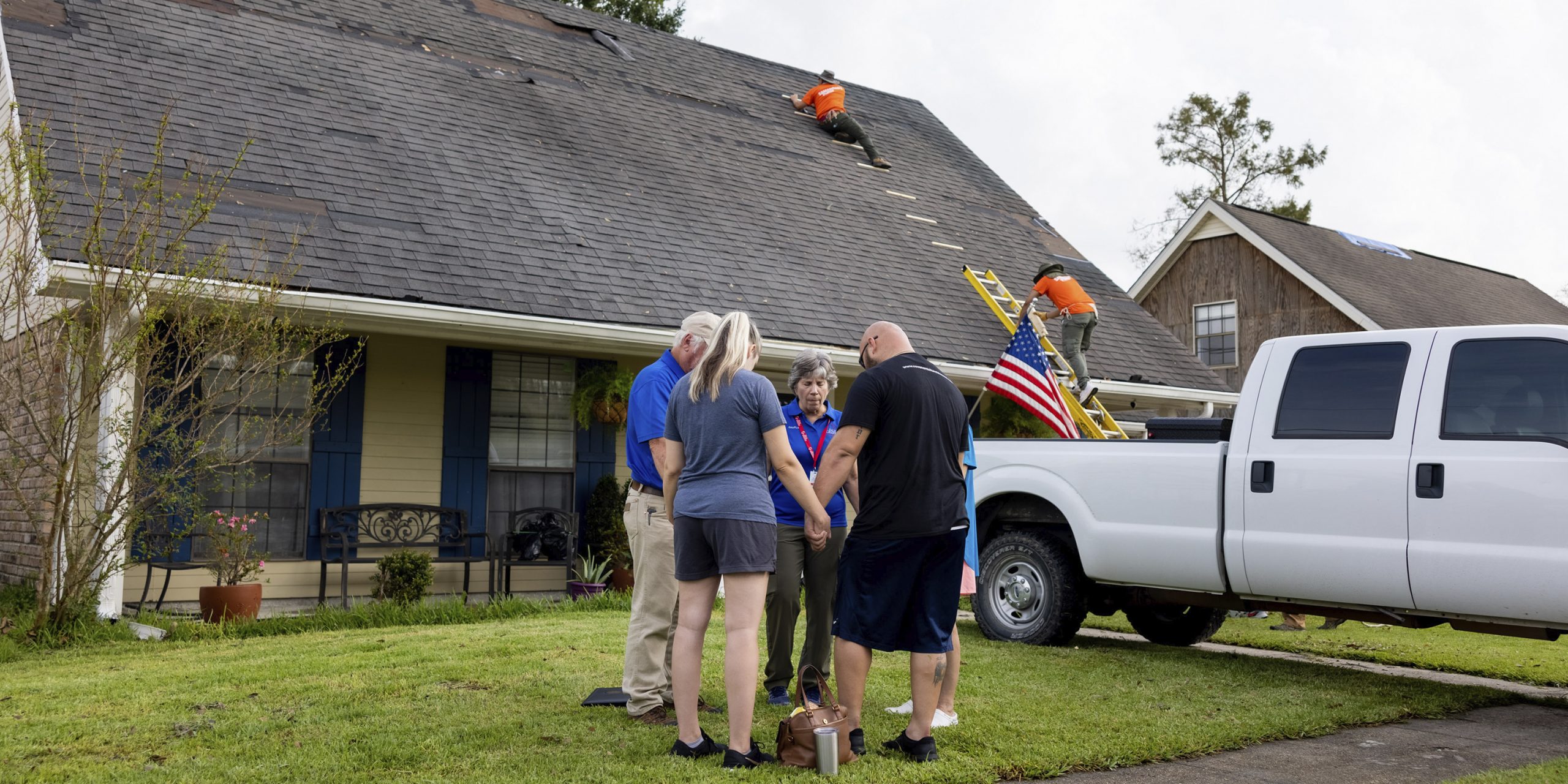 Billy Graham Rapid Response Team adds multiple deployments in August
The attacks of 9/11 were the catalyst for the formation of the Billy Graham Rapid Response Team. As the 20th anniversary approaches, the Billy Graham Rapid Response Team (BG-RRT) has deployed to 556 disaster sites around the world, praying with more than a half million people.
In August, the BG-RRT announced a total of nine new deployments, bringing their total for the year to 36.
Three of the new deployments were to Louisiana after Hurricane Ida caused widespread damage in New Orleans and surrounding areas.
BG-RRT chaplains began work in the flooded communities of Waverly, Tennessee, and Haywood County, North Carolina, and responded to wildfires that destroyed homes in Colfax and Plumas County, California.
As coronavirus cases spiked in Mississippi and a 7.2 magnitude earthquake rocked Haiti, chaplains deployed to serve at Samaritan's Purse field hospitals in both locations.
So far in 2021 more than 700 chaplains have deployed across the country, praying with more than 19,000 people.
For more information about the BG-RRT ministry, visit billygraham.org/RRT.
---
If you would like more information about these, or other, updates from the Billy Graham Evangelistic Association, please contact media@billygraham.org. Complete press releases from the Billy Graham Evangelistic Association are available at media.billygraham.org.