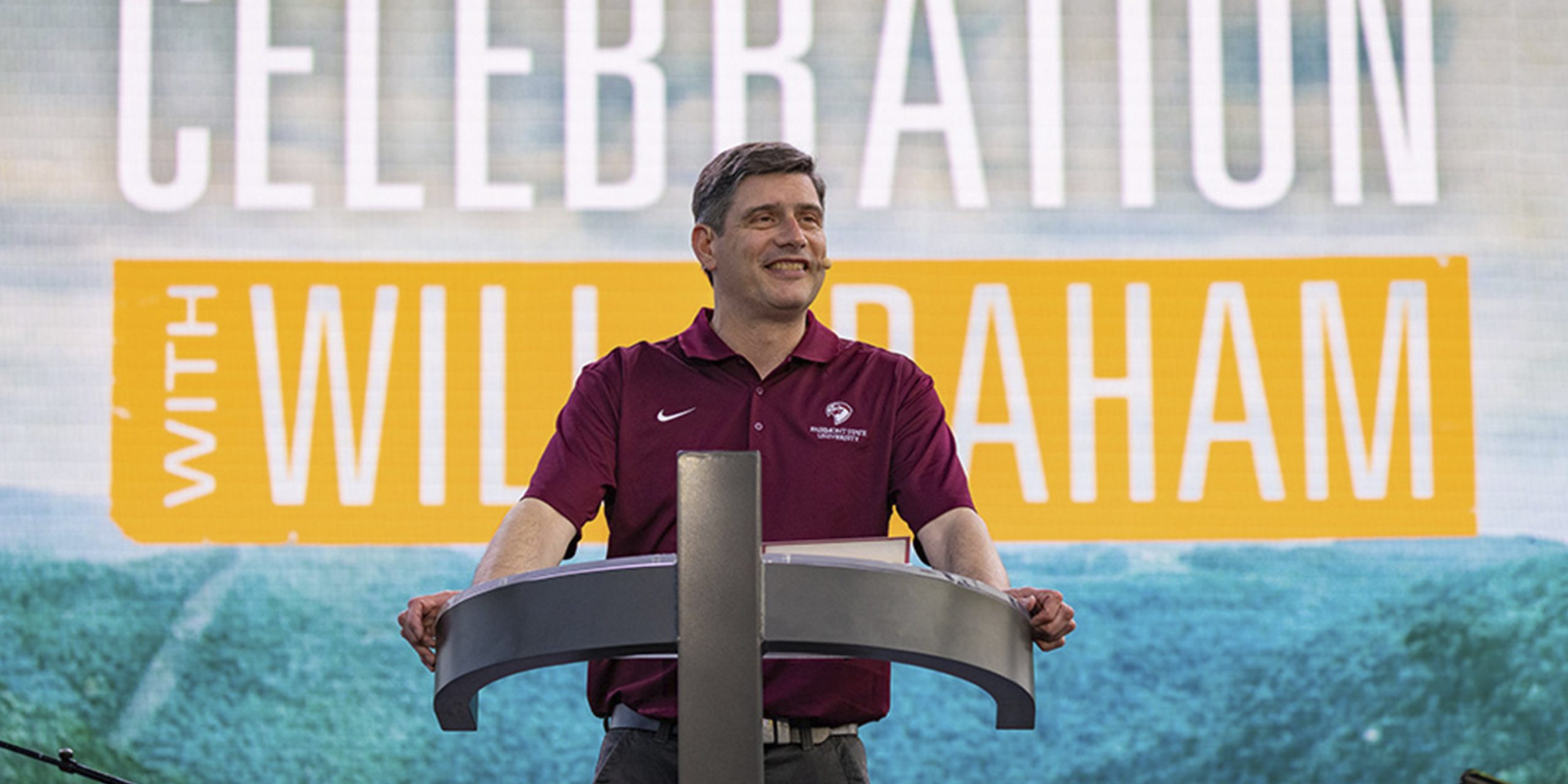 Thousands attend Mountain State Celebration with Will Graham
After a 15-month COVID-related postponement, Fairmont State University hosted the Mountain State Celebration with Will Graham July 23-25. In addition to the in-person audience at FSU's Duvall-Rosier Field, there were more than 30,000 views (representing some 45 countries) of the event livestream, both during and after the weekend-long outreach.
Graham was joined for the Celebration by a full line-up of award-winning Christian musicians, including multi-platinum selling and Grammy Award-winning band Skillet, hip hop star FLAME, The Afters, Jordan Feliz and Aaron Shust.
Later this fall, Graham will hold four Celebrations over the course of five weeks: Rapid City, South Dakota (Sept. 24-26), Des Moines, Iowa (Oct. 1-3), Sudbury, Ontario, Canada (Oct. 15-17) and London, Ontario, Canada (Oct. 22-24).
Visit the BGEA website to learn more about the ministry's evangelism and outreach plans.
---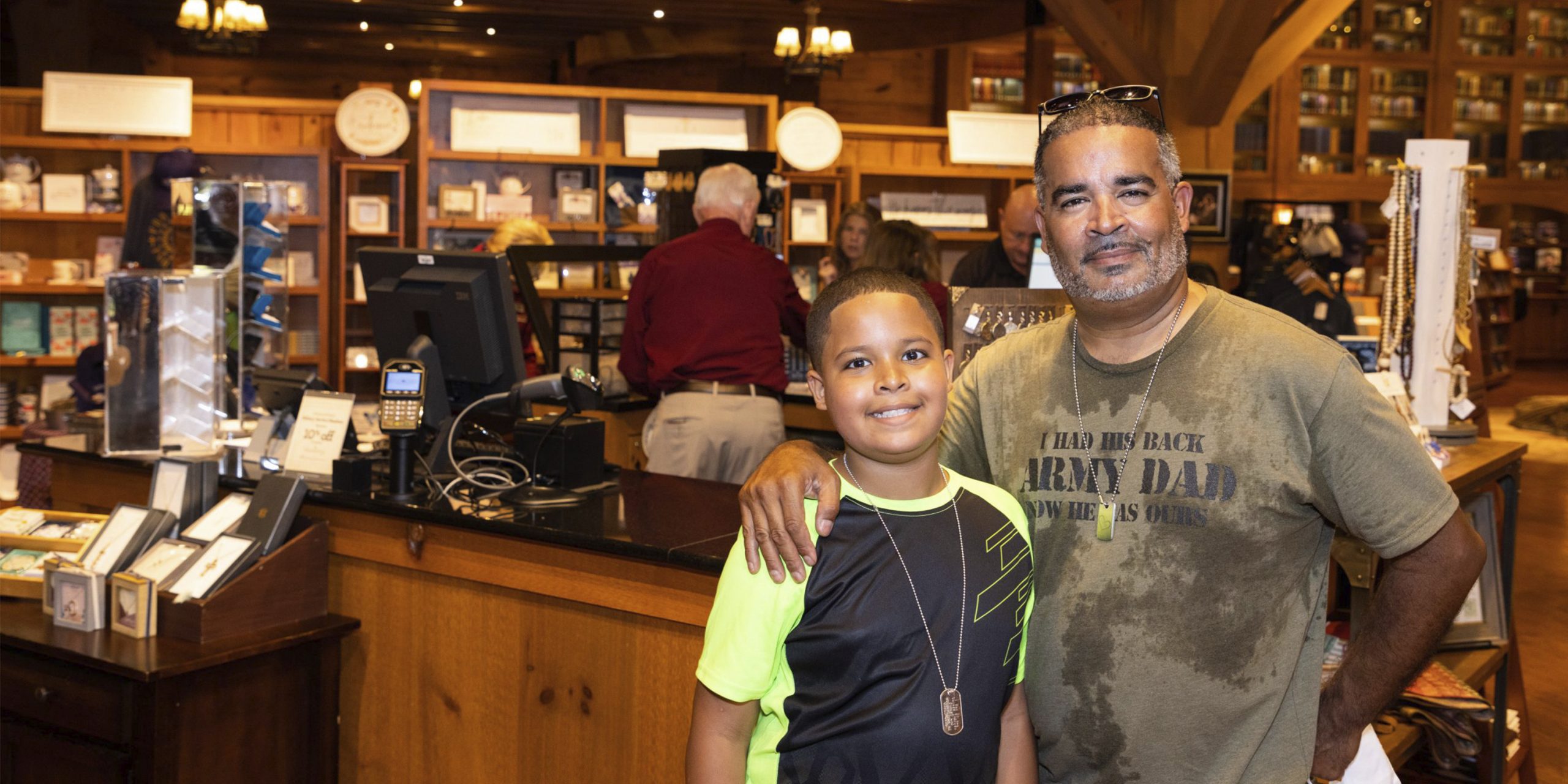 Billy Graham Library hosts Military Appreciation Day, Todd Starnes book signing
Veterans, reservists, active duty service members, and their families converged on the grounds of the Billy Graham Library on July 17 as their service was honored through Military Appreciation Day. More than 300 guests attended the event which included The Journey of Faith tour, a station to write cards for those still in the service, free lunch, music from 106.9 The Light, ministry representatives from the Billy Graham Rapid Response Team, Samaritan's Purse's U.S. Disaster Relief and Operation Heal Our Patriots, outdoor games, and a place to honor loved ones on an appreciation wall. At the start of the program, each branch of service was recognized and the crowd all stood for a powerful moment to salute during the National Anthem.
Edward Graham offered a compelling message, telling the audience how throughout his time as an Army Ranger he tried to find his identity in the military and God brought Him to a place where he realized that his identity could only be found in Christ. He urged those in the audience to seek the Lord and realize that the gift of Jesus Christ is enough to help them through whatever they are facing. He closed out his message with a Gospel invitation and opportunity to respond.
On July 31, as part of the summer event lineup, the Billy Graham Library hosted a book signing with Todd Starnes, who recently released the new book Our Daily Biscuit: Devotions with a Drawl.
Starnes was inspired to write the book after reading Matthew 6 and hopes that the book will remind people of their need for God's Word. To learn about upcoming events at the Billy Graham Library visit billygrahamlibrary.org/events/.
---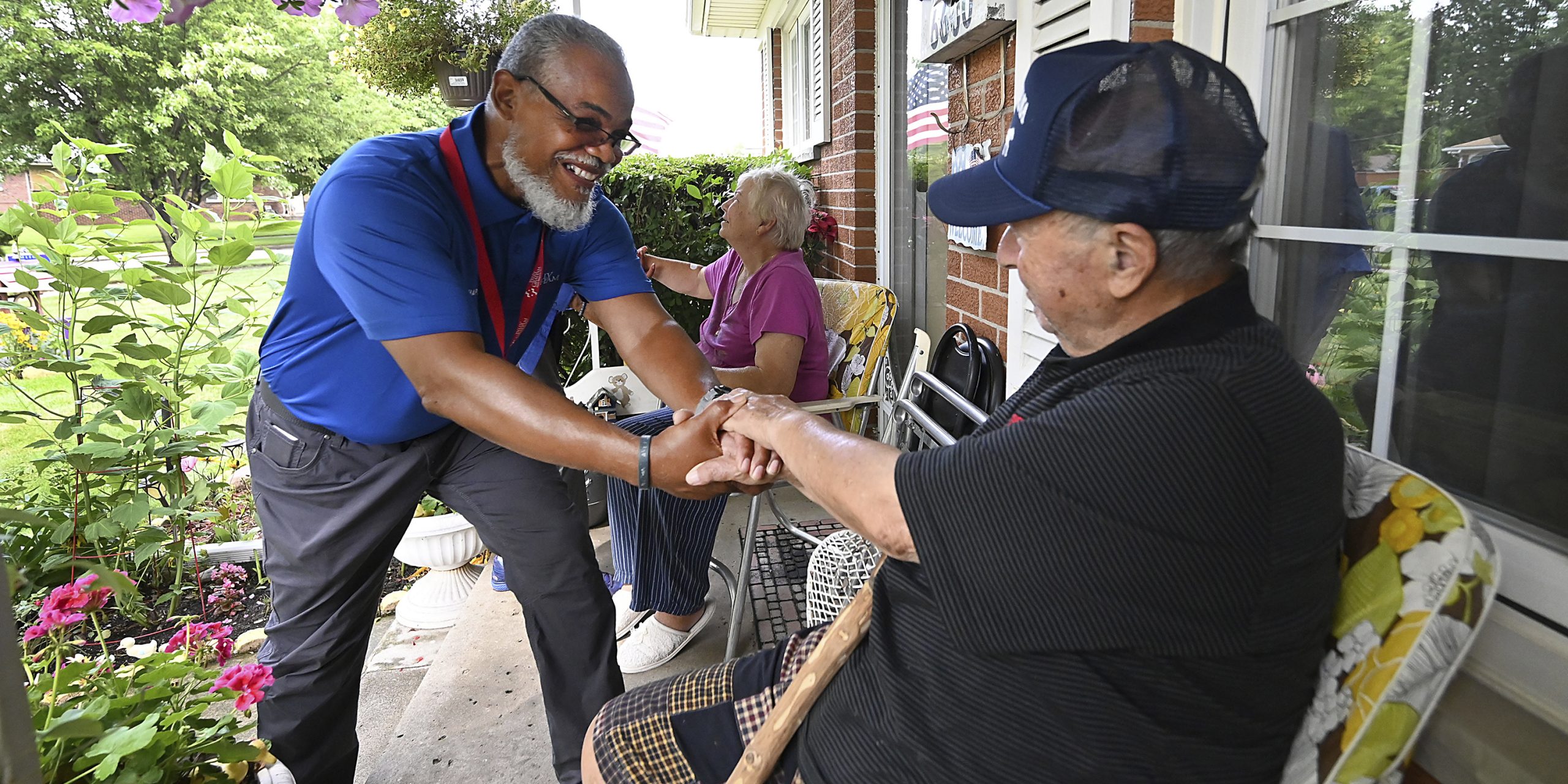 Billy Graham Rapid Response Team deploys twice in July
Billy Graham Rapid Response Team (BG-RRT) chaplains deployed to the Detroit, Michigan, area on July 7 as a result of severe flooding. BG-RRT chaplains have deployed a total of 27 times in 2021, with seven of those in response to flooding.
At the request of the police chief, BG-RRT chaplains also served law enforcement officers in Levelland, Texas, providing emotional and spiritual care after a SWAT commander was killed while responding to reports of an armed man in a residential area.
So far in 2021 nearly 600 chaplains have deployed across the country, praying with more than 15,000 people.
For more information about the BG-RRT ministry, visit billygraham.org/RRT.
---
If you would like more information about these, or other, updates from the Billy Graham Evangelistic Association, please contact media@billygraham.org. Complete press releases from the Billy Graham Evangelistic Association are available at media.billygraham.org.