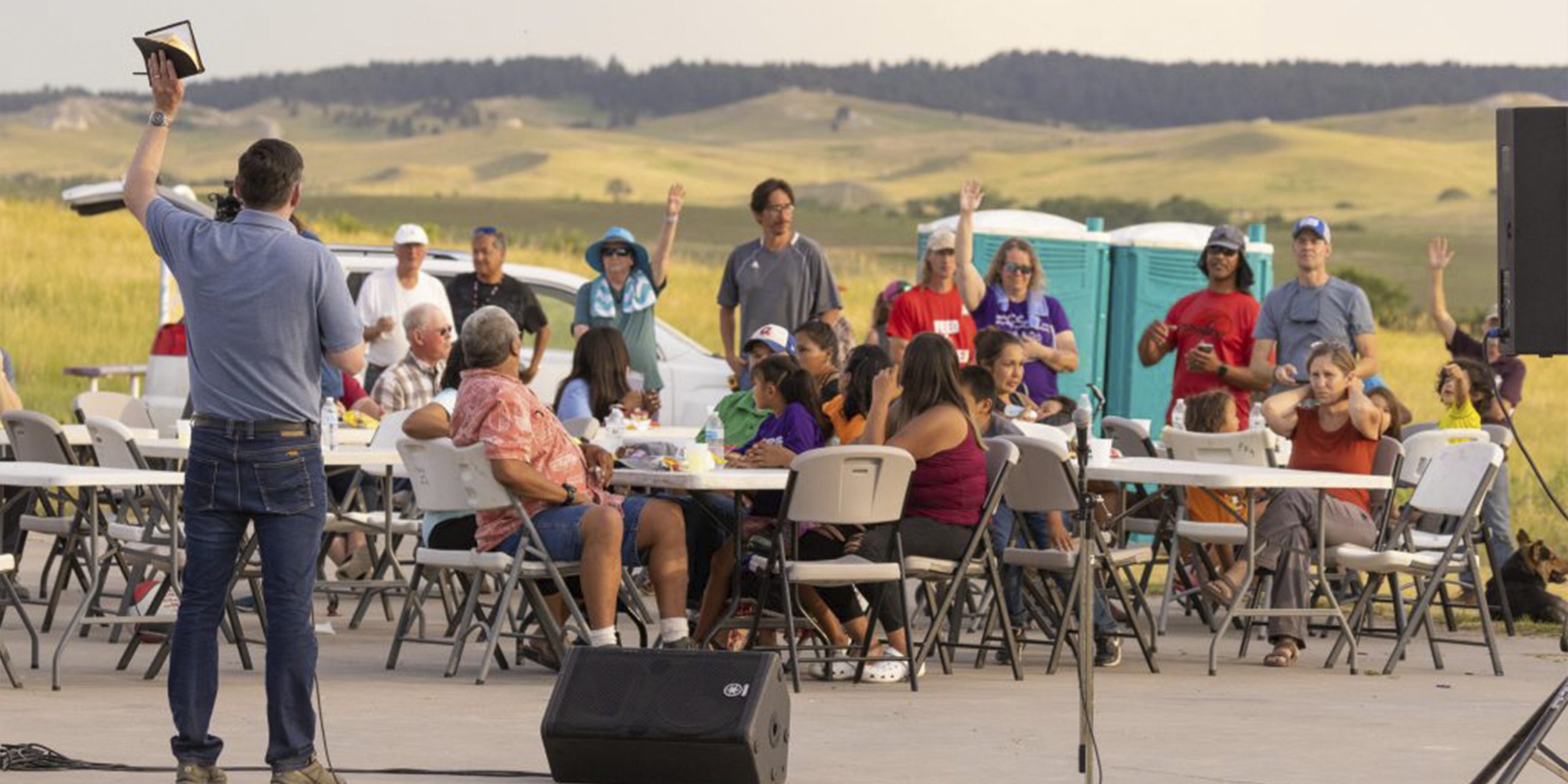 Will Graham shares message of hope in South Dakota
Evangelist Will Graham shared a message of hope at multiple locations around the Pine Ridge Indian Reservation in South Dakota, in conjunction with basketball camps that were hosted by area churches, the Billy Graham Evangelistic Association (BGEA) and Crossfire Ministries.
"In 1975, my grandfather said that Native American Christians were a Sleeping Giant, but they were awakening. He believed the original Americans could become the evangelists that would help win America for Christ," Graham said. "I have a burden on my heart to continue that mission of reaching our Native American brothers and sisters with the hope of Jesus, and I believe we're going to see my grandfather's words come true in my lifetime."
Plans are already in the works for additional BGEA outreaches at reservations around the United States.
Visit the BGEA website to learn more about the ministry's evangelism and outreach plans.
---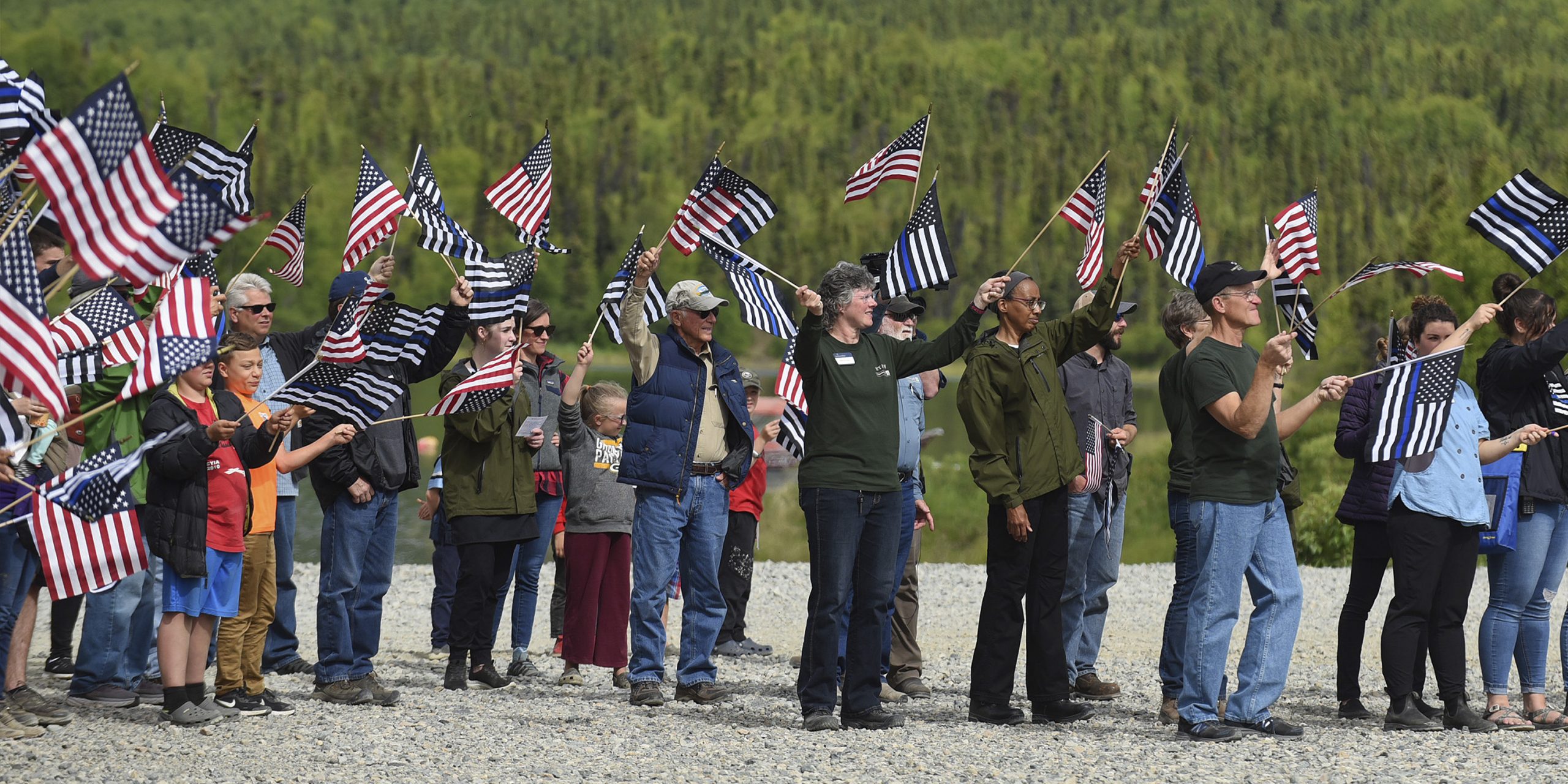 Billy Graham Evangelistic Association hosts inaugural Law Enforcement Appreciation Retreat in Alaska
Greeted by a team of staff and chaplains waving American and police flags, 10 law enforcement couples traveled to Port Alsworth, Alaska, for a week-long spiritual retreat hosted by the Billy Graham Evangelistic Association. In addition to scenic hikes, fishing and wildlife encounters, the couples attended sessions taught by a retired law enforcement officer and a retired Army chaplain who shared messages of eternal hope from the Bible.
"To be greeted getting off that plane with eye contact and our names being said and words of affirmation, it was just like a tidal wave of love met us when we got off those planes and it has not stopped rolling all over us all week, and I am just blessed beyond words," said Amy Vanden Berg, who attended with her husband who serves with the Los Angeles County Sheriff's Office.
Three couples renewed their vows on the final morning of the retreat and three people were baptized in Lake Clark during the event.
Learn more about the Billy Graham Rapid Response Team's National Law Enforcement Appreciation Retreats.
---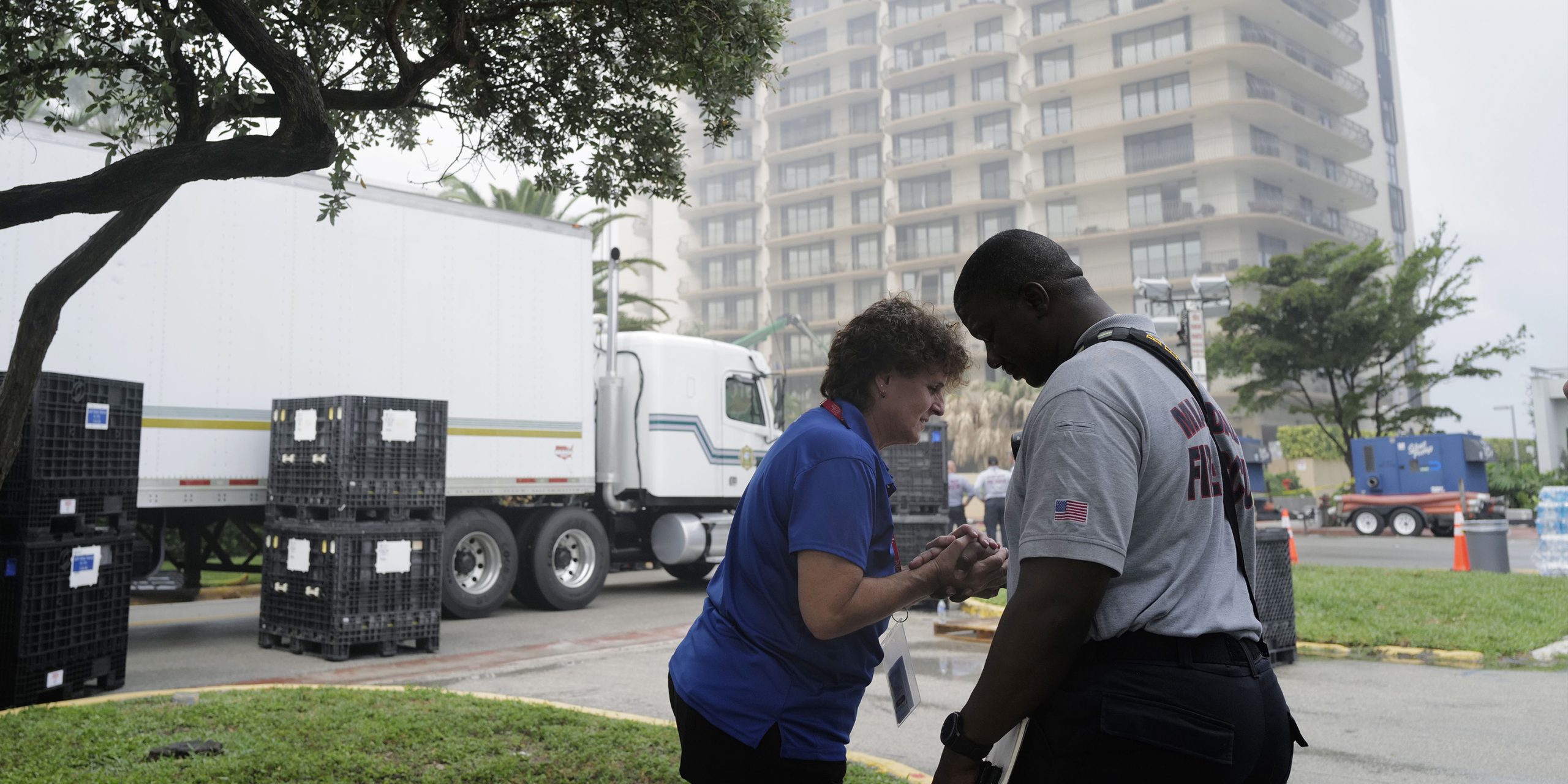 Billy Graham Rapid Response Team deploys to Miami area after building collapse
Billy Graham Rapid Response Team (BG-RRT) chaplains were on the ground in Surfside, Florida, to provide emotional and spiritual care just a few hours after a residential building collapsed.
"Our crisis-trained chaplains are available to listen and we want all of those who were impacted—including the first responders who are part of the search and rescue efforts—to know that God still loves them and cares about them, even in the midst of such pain and sadness," said Josh Holland, assistant director of the BG-RRT.
BG-RRT chaplains also deployed to Desha County, Arkansas, and Bolivar County, Mississippi, after severe flooding devastated the areas in June.
The BG-RRT has deployed 25 times since January 2021 with 513 chaplains praying with nearly 13,000 people.
For more information about the BG-RRT ministry, visit billygraham.org/RRT.
---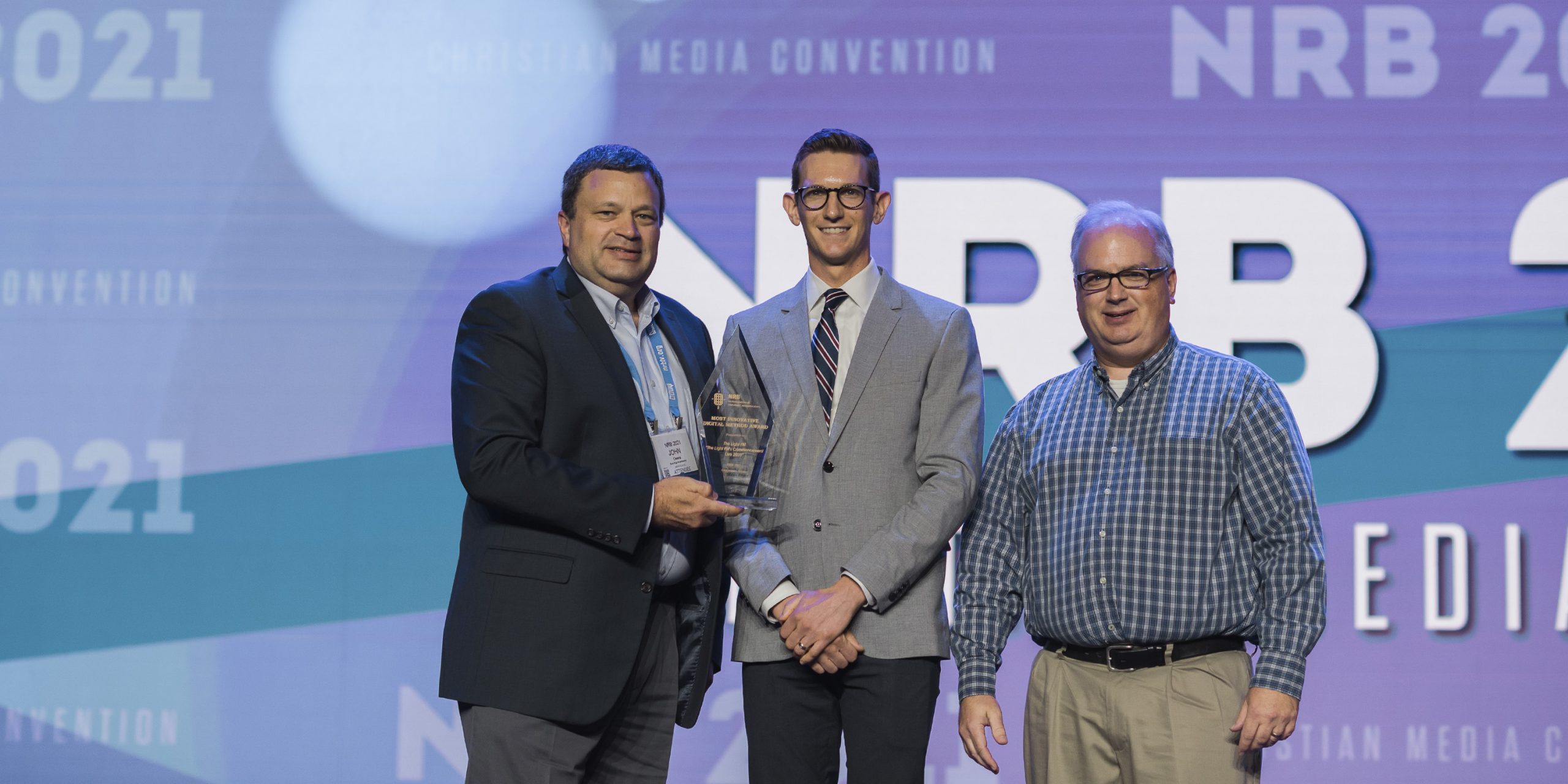 Blue Ridge Broadcasting collects National Religious Broadcasters' honors
Blue Ridge Broadcasting (BRB) was presented with a pair of accolades from the National Religious Broadcasters (NRB) at their yearly convention.
Louis Grant—who has hosted a variety of programs and served as the overnight host on The Light FM for more than three decades—was awarded the 2021 Milestone Award for his 50 years of continuous service. BRB's Commencement Live 2020 earned the 2021 award for the Most Innovative Digital Method.
Commencement Live 2020 was a virtual graduation ceremony featuring live prayer, congratulatory messages from popular Christian musical artists, a commencement speech from a local pastor and a closing prayer from NFL Hall of Fame Coach Tony Dungy.
The Light FM can be heard globally at www.TheLightFM.org, via The Light FM app for smartphones, and on Amazon Echo, Tap and Google smart speakers. For a full list of frequencies, visit www.TheLightFM.org.
---
If you would like more information about these, or other, updates from the Billy Graham Evangelistic Association, please contact media@billygraham.org. Complete press releases from the Billy Graham Evangelistic Association are available at media.billygraham.org.