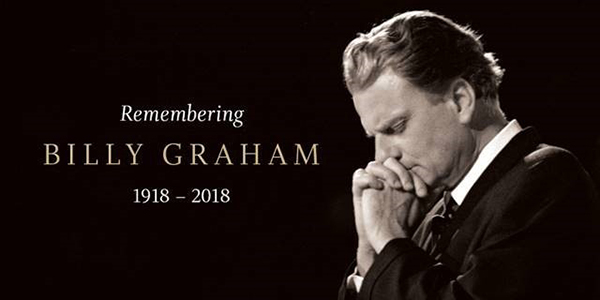 Remembering Billy Graham on the Anniversary of His Death

Feb. 21, 2022, marked the four-year anniversary of Billy Graham's passing. The farm boy from Charlotte who counseled presidents and lovingly became known as "America's Pastor" shared the Gospel with an estimated 215 million people in 185 countries and territories throughout his eight decades of ministry.

"In many ways, it's hard to believe that my father has been gone four years. We all miss him greatly, but I know that I'll see him again someday in heaven," said Franklin Graham, president and CEO of the Billy Graham Evangelistic Association (BGEA). "The message that my father dedicated his life to sharing is the same message we continue to proclaim around the world through BGEA—that God loves us and we can have a relationship with Him by turning from our sins and putting our faith and trust in Jesus Christ."

A BGEA television special titled Billy Graham: "Are You Ready to Die?" was released in honor of the anniversary. The program shares Mr. Graham's final message. To see the video, visit
https://media.billygraham.org/billy-graham-a-life-remembered/.
_____________________________________________________________________________________________________________________________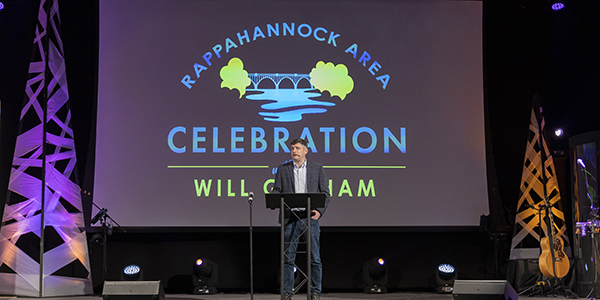 Evangelist Will Graham Returned to Fredericksburg, Virginia

In preparation for the upcoming Rappahannock Area Celebration in June, Will Graham spoke at a Celebration Rally at Grace Church of Fredericksburg (Virginia) on Feb. 5.

"You're not here by accident. You're not in your position at work by accident. God has a godly purpose for you, wherever you are in life," said Will, challenging the audience of more than 200 people from across the region. "You are an influencer in that area for Him. You are an ambassador for Christ. We're going to represent the King, and we're going to invite people to meet the King, because He can change lives."

Graham was joined by Josh Havens of the award-winning Christian rock band The Afters. A consistent and popular presence on the Christian music scene for more than a decade, The Afters have garnered multiple top five hits on the Billboard Praise & Worship charts. Their music has also been featured on several primetime network television shows.
The Celebration Rally was one of many events leading up to the Rappahannock Area Celebration with Will Graham, which will take place June 25, 2022, at the Fredericksburg Expo & Conference Center. For more information, visit www.RappahannockCelebration.com.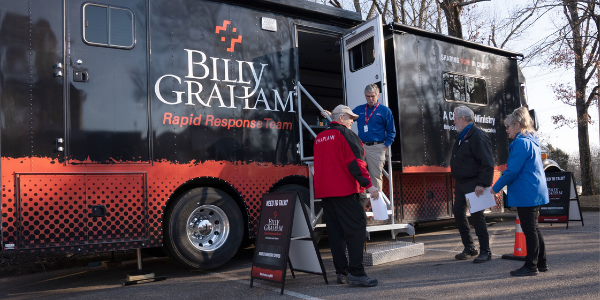 Billy Graham Rapid Response Team deploys to Memphis, Tennessee, after massive ice storm

The Billy Graham Rapid Response Team (BG-RRT) deployed on Feb. 7 to Memphis, Tennessee, after a massive ice storm caused major power outages and downed trees.
"As we see the many lives impacted because of this ice storm in Memphis, our hearts are heavy for those who have had great loss," said Josh Holland, international director of the BG-RRT. "Our crisis-trained chaplains will be there to provide emotional and spiritual care as the area begins the recovery process."
In addition, the team's Mobile Ministry Center, a vehicle that serves as a safe, warm area for spiritual conversations and prayer, has been parked in the region for locals to visit.
For more information about the BG-RRT ministry, visit BillyGraham.org/RRT.
______________________________________________________________________________________________________________________________
If you would like more information about these, or other, updates from the Billy Graham Evangelistic Association, please contact media@billygraham.org. Complete press releases from the Billy Graham Evangelistic Association are available at media.billygraham.org.