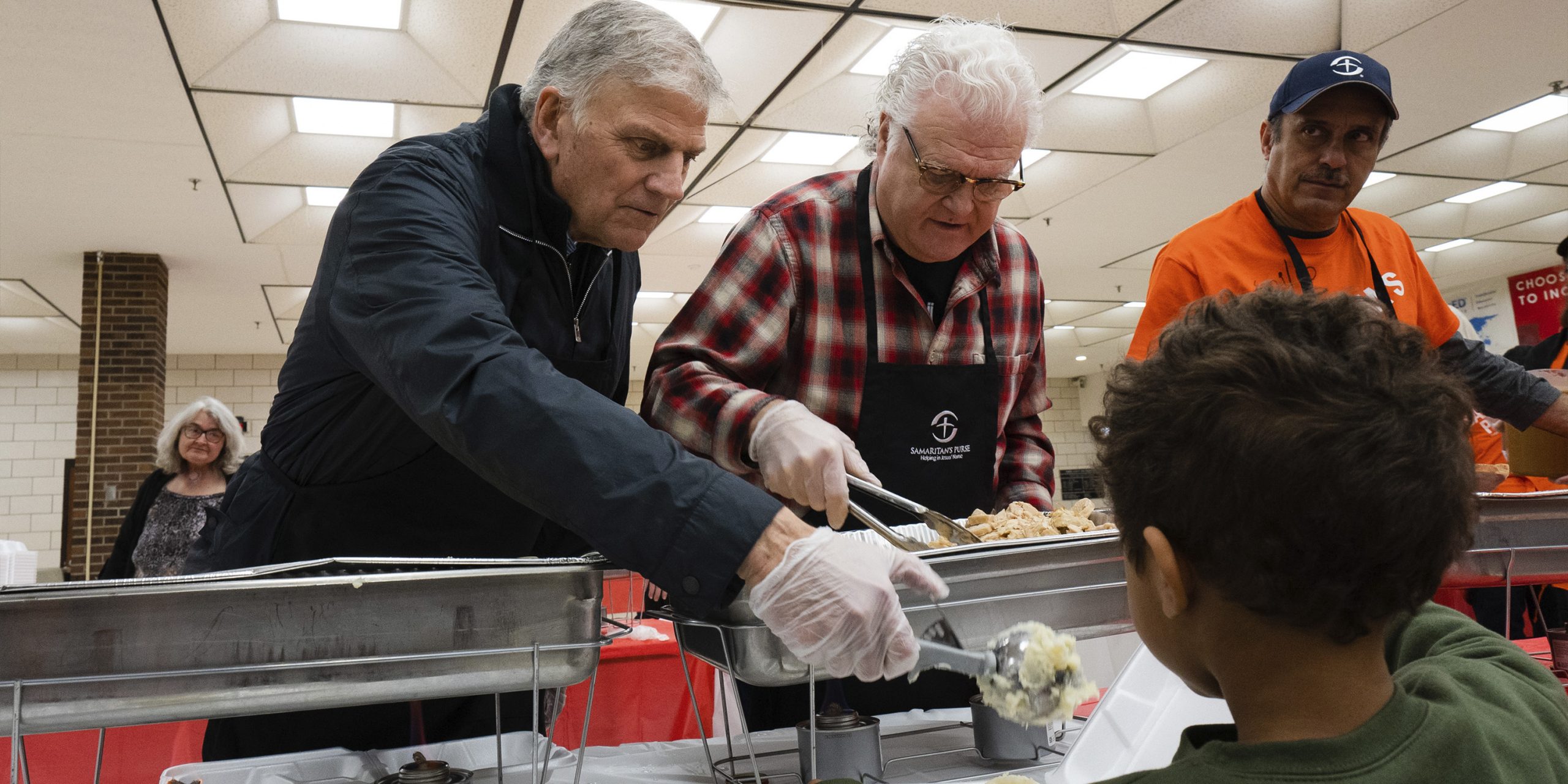 Franklin Graham serves Christmas Eve meal in Mayfield, Kentucky
Franklin Graham joined Billy Graham Rapid Response chaplains and disaster relief teams from Samaritan's Purse over the Christmas weekend in Mayfield, Kentucky, after tornadoes ripped through the community.
Together with food services teams from BGEA and Samaritan's Purse, Graham helped serve meals on Christmas Eve and offered words of encouragement to the crowd.
"This community has lost a lot and what makes it especially tough is there has been so much loss of life," said Graham. "I think it was important to let these people know that we aren't going to abandon them. Even on Christmas, we are going to stay with them and help them."
See more photos from the Christmas Eve meal in Kentucky on the BGEA website.
---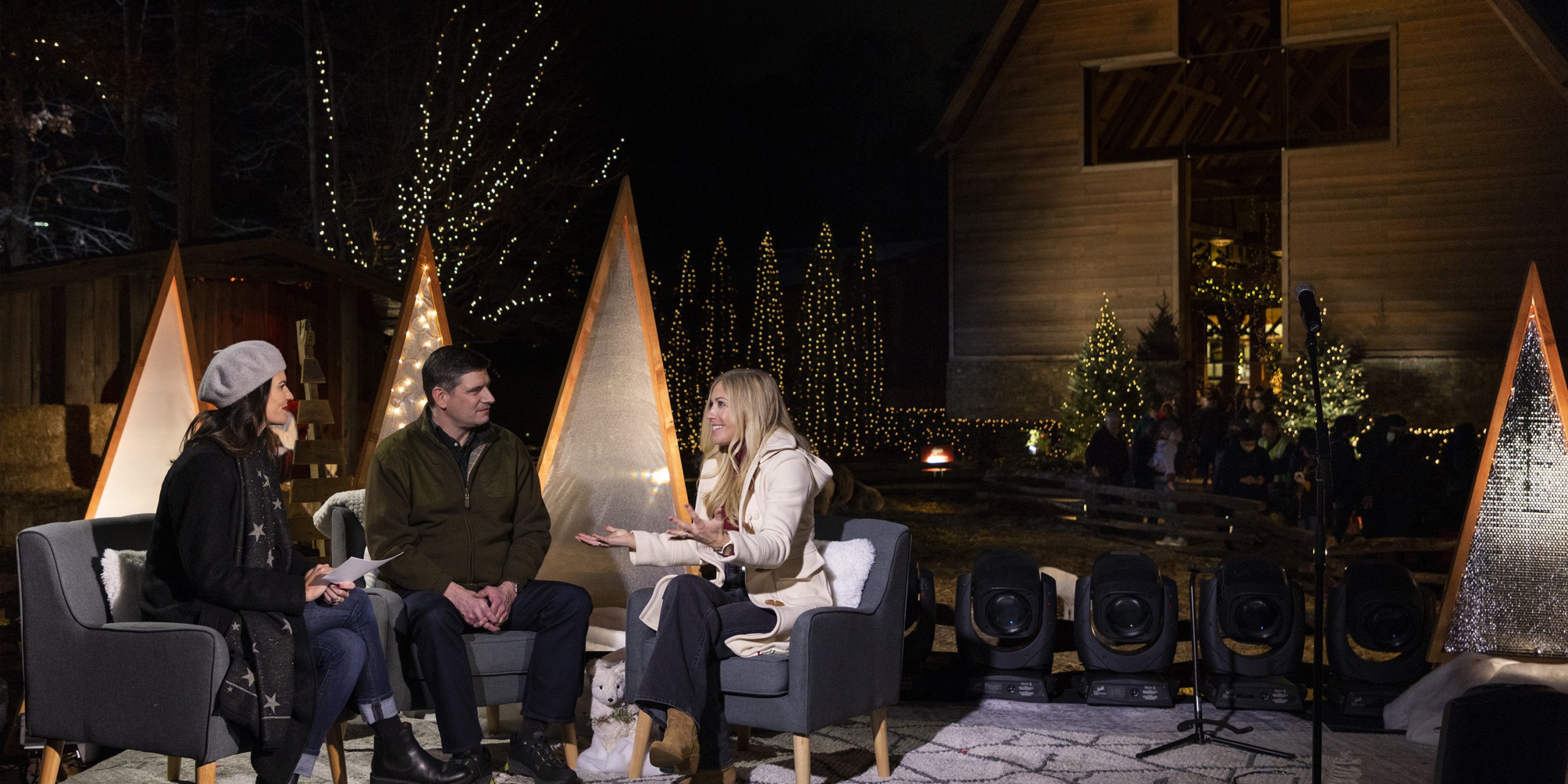 Will Graham shares Christmas message of hope online
For a second year, Will Graham shared a message of hope during an online Celebration. Recorded at the Billy Graham Library, the Christmas program premiered on multiple sites and Facebook pages on Dec. 20.
Graham was joined for the Christmas Celebration by his sister, Cissie Graham Lynch, who served as the host of the program, and award-winning artist Ellie Holcomb, who performed Christmas classics and favorites. Together the three reminisced about Christmas memories and traditions, while reflecting on the hope of Jesus Christ.
"True peace only comes through Jesus, the perfect Lamb of God who took away the sin of the world," said Graham during his message. "That Baby that changed the world 2,000 years ago wants to come into your life tonight." Visit the BGEA website to learn more about the ministry's evangelism and outreach plans.
---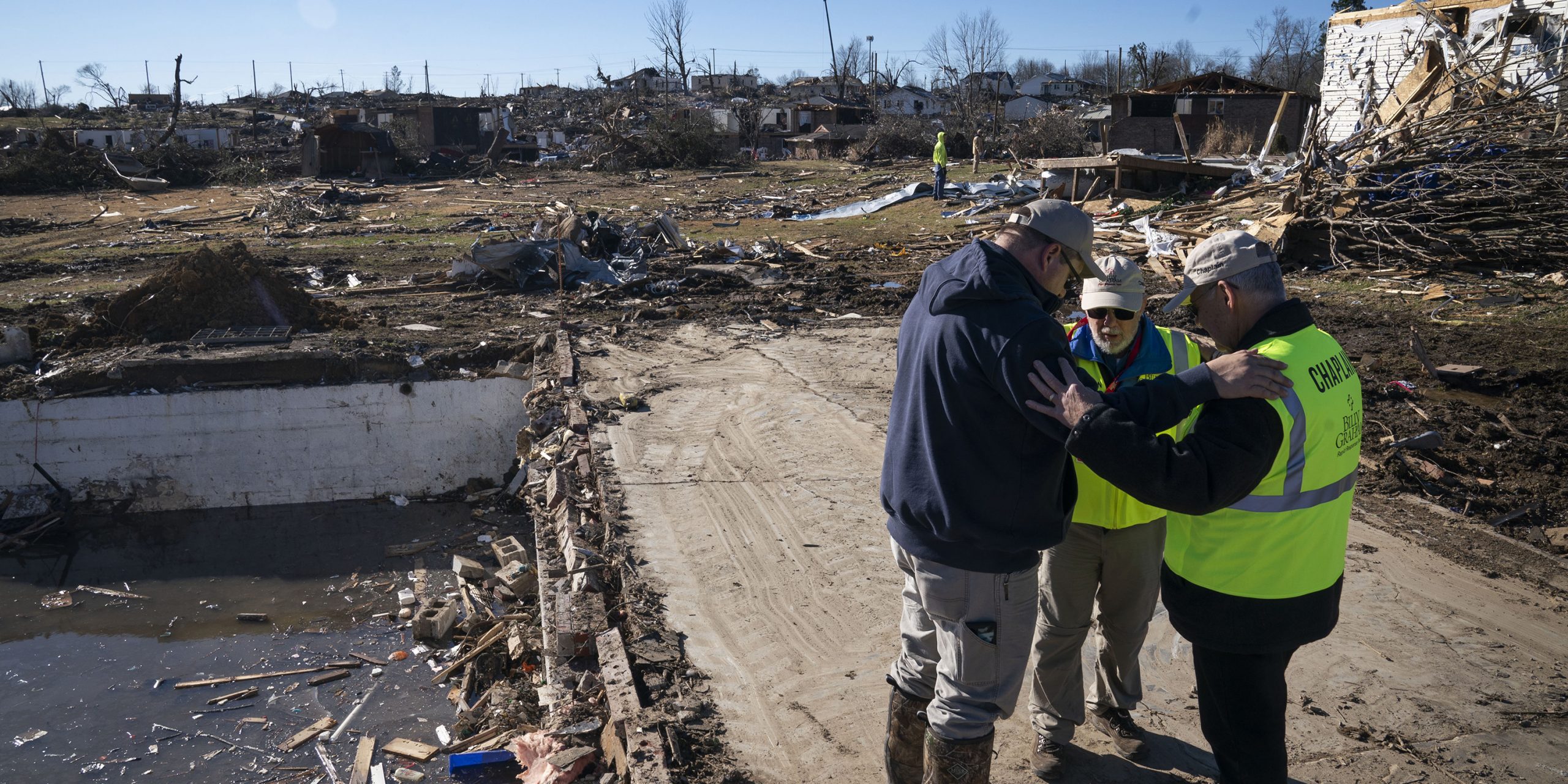 Billy Graham Rapid Response Team deploys six times in December
In the final month of 2021, the Billy Graham Rapid Response Team (BG-RRT) deployed to six locations, five as a result of natural disasters.
On Dec. 1, crisis-trained BG-RRT chaplains went to Oxford Township, Michigan, after a student opened fire at a high school.
A deadly string of tornadoes that swept through the Midwest resulted in four deployments, including northeast Arkansas and Mayfield, Bowling Green and Dawson Springs, Kentucky. Nearly 100 chaplains have served between the four communities, praying with more than 4,000 people.
The BG-RRT closed out 2021 with a New Year's Eve deployment to Boulder County, Colorado, after 100 mph winds caused the rapid spread of the Marshall Fire, destroying hundreds of homes and displaced thousands of families.
The BG-RRT deployed 51 times in 2021, the most new deployments in one year since the ministry was founded after the attacks of 9-11. Nearly 1,300 chaplains served across the United States, praying with more than 40,000 people in 2021.
For more information about the BG-RRT ministry, visit billygraham.org/RRT.
---
If you would like more information about these, or other, updates from the Billy Graham Evangelistic Association, please contact media@billygraham.org. Complete press releases from the Billy Graham Evangelistic Association are available at media.billygraham.org.