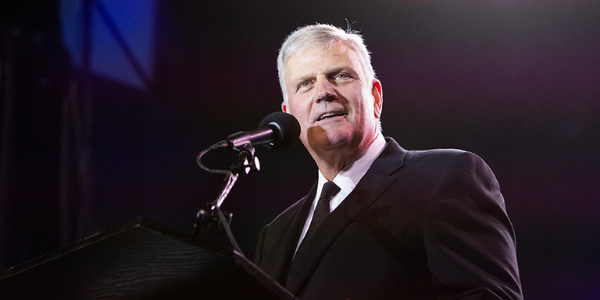 Franklin Graham to bring the Decision America Tour to Florida
Franklin Graham is hitting the road early in 2020, sharing the Gospel in six Florida cities from the Panhandle to Key West. Starting Jan. 11 in Jacksonville Beach, the Decision America Sunshine State Tour will travel to Plant City, Panama City Beach, Key West, Boca Raton and Fort Myers. Christian music artists Jeremy Camp and Dennis Agajanian will share testimonies of Jesus' love and lead the crowd in worship.
In November, more than 1,900 people attended kickoff prayer events for the upcoming tour. During a gathering in southwest Florida, Christ-followers learned how to get involved with the tour and reach their neighbors for Christ.
Florida is where Billy Graham felt God calling him to a lifetime of ministry. The evangelist studied at Florida Bible Institute and preached on the streets of Tampa.
Now his son, Franklin Graham, is following God's lead in taking the Gospel across America and around the world.
"We need a spiritual awakening in Florida," said Franklin Graham. "We all face crossroads in our lives—moments when we need to make important decisions. Through this event, people will have the opportunity to make a decision that can impact their lives for eternity."
Graham will bring a message of hope at each stop on the Sunshine State Tour. To learn more about the Decision America Sunshine State Tour, visit DecisionAmerica.com.
---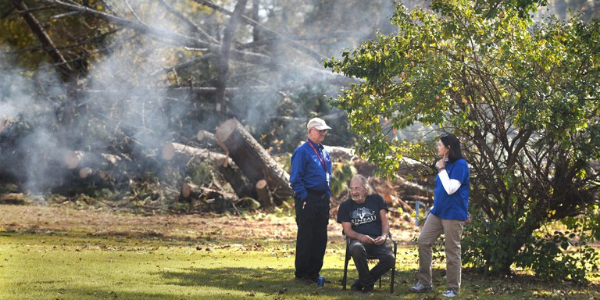 The Billy Graham Rapid Response Team deploys to Tennessee amid natural disaster
In early November, the Billy Graham Rapid Response Team (RRT) deployed to McNairy County, Tennessee, after strong winds and heavy rain left at least one person dead and caused extensive damage to the area. A state of emergency was declared after the storm's 70 mile-per-hour winds caused widespread destruction and left many without power.
"Any time there is a loss of life during a natural disaster, we grieve with the community," said Josh Holland, assistant director of the RRT. "We are saddened that many people's homes have also been significantly impacted by these strong storms. It is a privilege to have crisis-trained chaplains in McNairy County to share God's comfort and love through Jesus Christ to those who are in a very difficult place in their life."
Recent RRT deployments include Huntsville, Alabama, following the shooting death of police officer Billy Clardy III, and Pensacola, Florida, after a shooting at the Naval Air Station. Chaplains also continue to serve in Man-O-War, Bahamas, after Hurricane Dorian; as well as in Rockport/Pearland, Texas, as the area continues to rebuild following Hurricane Harvey's devastation in 2017.
For more information on the ministry, including videos, photos, news articles and an interactive map of former and current deployments, visit BillyGraham.org/RRT. Updates can also be found at Facebook.com/RRTChaplains.
---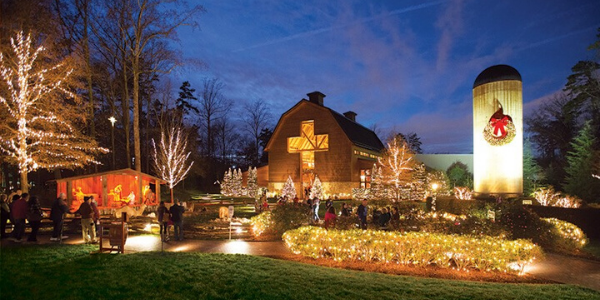 The Billy Graham Library holds 12th Annual Christmas at the Library
Each Christmas season, the Billy Graham Library welcomes people from across the Southeast and the U.S. to experience the retelling of the birth of Jesus Christ, complete with a live Nativity depicting the very first Christmas night during Christmas at the Library.
Now through Dec. 23, enjoy family-friendly holiday activities available for all, including horse-drawn carriage rides; Christmas story time for children; live music from carolers; a beautiful light display; a large, ornamented Christmas tree; holiday shopping and more. Carriage rides are $8 per adult and $4 per child under 12. Visitors are also invited to tour The Journey of Faith, the main presentation of the Library, which covers the life and ministry of evangelist Billy Graham.
Additional Christmas activities including crafts on the patio, photos with Nativity animals, and more, are available on select days. Specific details and times are listed at: BillyGrahamLibrary.org/christmas-calendar.
The Library's operating hours during Christmas at the Library are Monday through Thursday, 9:30 a.m. to 9 p.m., and Friday and Saturday, 9:30 a.m. to 10 p.m. Most Christmas activities begin at 5 p.m. Guests can interact with animals from the live Nativity from noon to 2 p.m. each day including: camels, goats, sheep, a donkey, a Scottish Highland cow, a baby American Bison and a kangaroo. The Library is closed on Sundays.
Admission and parking at the Library is free. Visit BillyGrahamLibrary.org for more information.
---
If you would like more information about these, or other, updates from the Billy Graham Evangelistic Association, please contact media@billygraham.org. Complete press releases from the Billy Graham Evangelistic Association are available at media.billygraham.org.