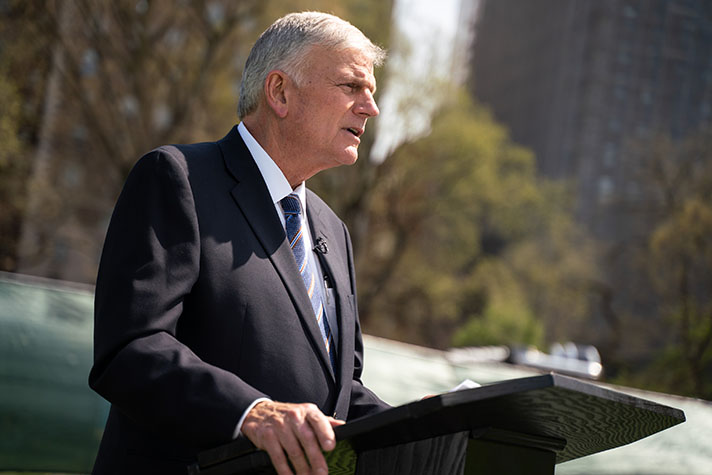 Franklin Graham to share Easter message from New York City
On Sunday, April 12, Franklin Graham will share a special Easter message on Fox News from New York City, the national center of the COVID-19 pandemic.
"We're celebrating Easter. We celebrate the day that Jesus Christ came up out of the grave," Franklin Graham said. "He's alive, and He'll come into each and every heart that is willing to trust Him by faith."
Graham will share a few short stories from the Bible of people who had lost hope, were afraid and felt helpless—and the difference that Jesus made in their lives.
"Nobody expected this storm, but it has gripped the entire world, and there are people that have lost absolutely all hope," Graham said during his time in the heart of New York. "Jesus Christ is the hope that the world is looking for."
The 30-minute message will feature music from Michael W. Smith. Both Graham and Smith, who have partnered to share the Gospel at several Franklin Graham Festivals over the years, visited NYC earlier this week.
Tune in to Fox News at 10 a.m. ET to watch Franklin Graham's Easter message.
---
Will Graham to proclaim hope of Jesus during Good Friday livestream
Will Graham will share a hope-filled online Gospel message on Good Friday, live from the Billy Graham Library in Charlotte, North Carolina. The outreach will air at 4 p.m. ET on Friday, April 10.
"As we contemplate Jesus' death on the cross – which we commemorate on Good Friday – it certainly didn't seem 'good' at the time. Darkness thought it had won. However, Christ conquered the grave and triumphantly rose again," said Graham. "This year things seem bleak, but we know that Jesus' sacrifice and victory means that our present struggles aren't the end of the story. We can find lasting peace and eternal hope in Him, even when the world around us is in turmoil."
Graham will be joined by Nashville-based recording artist and worship leader, Aaron Shust, who has earned Dove Awards for New Artist of the Year, Songwriter of the Year, and Song of the Year.
The Good Friday message will be available for viewing on multiple Billy Graham Evangelistic Association Facebook pages, as well as www.WillGrahamLive.com. In addition to the initial livestream in English, the program will be translated in Spanish and aired at www.Facebook.com/pazcondios.net at approximately 7 p.m. ET.
This will be the second online-based Gospel message from Will Graham since the outbreak of the coronavirus. On Friday, March 20, Graham shared a message of hope from the stage of the Billy Graham Training Center at The Cove. Over 18,000 people from 52 countries tuned in for the spontaneous livestream event that happened across various platforms.
---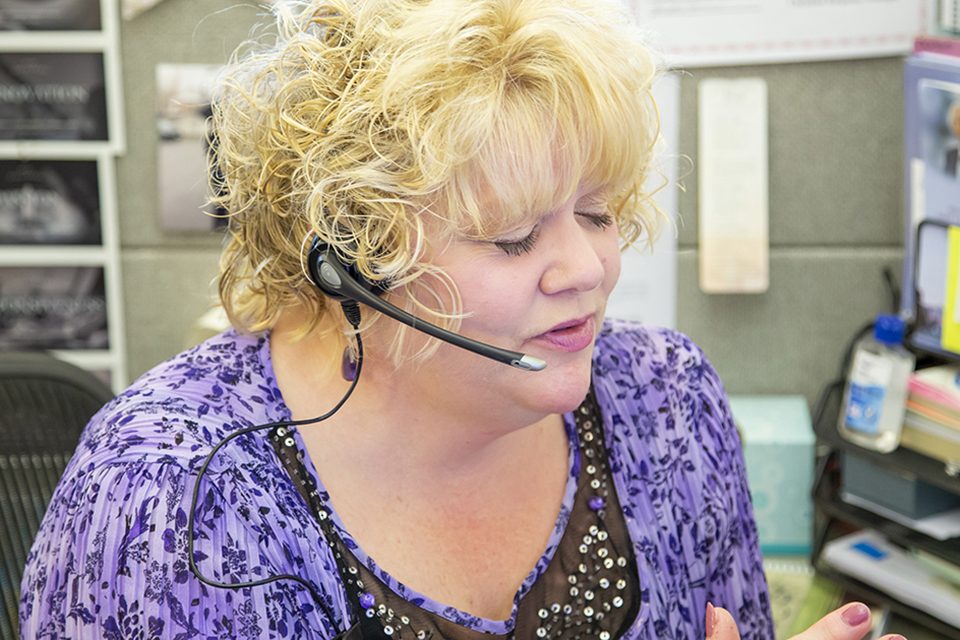 The Billy Graham Evangelistic Association responds with hope to the unprecedented times of COVID-19
For many, the month of March brought unprecedented times. The worldwide spread of COVID-19 rapidly affected businesses, ministries, and families everywhere.
"During this time with the coronavirus, fear is gripping the hearts of people around the world," said Franklin Graham. "We need to share the 'reason for the hope that is in you' (1 Peter 3:15). Jesus Christ is our hope, our anchor, our comfort, and our peace. Let's share His love with as many people as we can, making every day count."
During this time of crisis, the Billy Graham Evangelistic Association (BGEA) has continued to share the hope of the Gospel.
Internet Evangelism
The Internet Evangelism ministry of BGEA created special web pages proclaiming the peace that Jesus offers to those who feel the weight of fear and anxiety. Each web page, accessible in English, Spanish, Korean, Arabic, Mandarin, and Portuguese, gives online visitors a chance to respond to the never-changing Gospel. More than 191,000 people have visited these sites, with over 11,000 people indicating decisions for Jesus Christ and 2,200-plus requesting follow-up.
24-Hour Prayer Line
The Billy Graham Evangelistic Association created a 24-hour prayer line to provide prayer and support for anyone seeking encouragement during these unprecedented times. The prayer line can be accessed at 888-388-2683, and additional resources of spiritual encouragement are available on the BGEA website.
RRT Deployments
The Billy Graham Rapid Response Team (RRT) deployed alongside Samaritan's Purse at their Emergency Medical Hospitals in pandemic hotspots such as Italy and New York City. These chaplains have ministered to healthcare workers, coronavirus victims, grieving families, and anyone seeking prayer and encouragement. The RRT also announced its first ever "national deployment," encouraging its chaplains—in compliance with CDC guidelines and safety concerns—to wear their signature blue shirts for ministry opportunities in and around their neighborhoods.
The Billy Graham Library
The Billy Graham Library temporarily closed due to COVID-19 on March 16. Families are encouraged to continue the "Journey From Home" with online educational resources and activities on www.BillyGrahamLibrary.org/continue-the-journey-from-home/.
The Cove
On March 15, the Billy Graham Training Center at The Cove closed to the public and postponed all scheduled events. Plans are being made to reschedule the events when possible. For additional information on the Billy Graham Training Center at The Cove, including updates and announcements, visit www.TheCove.org.
Easter Resources
BGEA created a webpage full of Easter resources, including devotionals and videos, to help families celebrate Easter from home. These resources are available on www.EasterInYourHome.org.
For more information on postponed events and closings, visit www.BillyGraham.org/story/billy-graham-evangelistic-association-announces-event-postponements/.
---
If you would like more information about these, or other, updates from the Billy Graham Evangelistic Association, please contact media@billygraham.org. Complete press releases from the Billy Graham Evangelistic Association are available at media.billygraham.org.