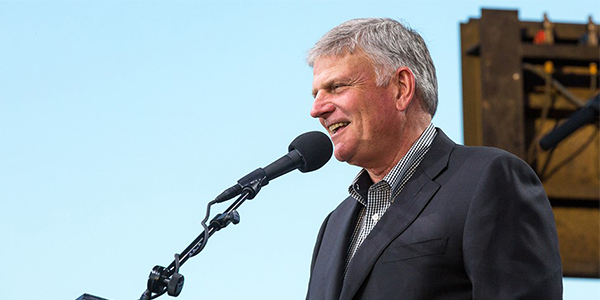 Decision America Tour returning to North Carolina this fall
Franklin Graham's ongoing Decision America Tour will roll across his home state of North Carolina this fall.

From October 1–13, the Decision America Tar Heel State Tour will make eight stops: Fayetteville, Greenville, Wilmington, Raleigh, Greensboro, Hickory, Charlotte and Asheville.

"The work of BGEA has deep roots in North Carolina, and I am excited to have the opportunity to preach the Gospel in cities across the Tar Heel state," Graham said.

The Decision America Tour has been traveling across the United States since the beginning of 2016, when Graham visited all 50 state capitals to lead Americans in prayer and call the nation back to God.

Since then, he has continued to travel to various regions of the country—most recently the Northeast—to tell people the Good News of Jesus Christ.

See all of the Decision America Tour North Carolina stops and dates at http://decisionamerica.com.
---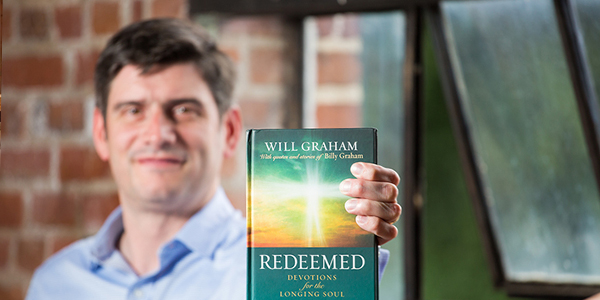 Will Graham releases new video Bible study
Will Graham launched a new video Bible study and study guide to accompany his book Redeemed: Devotions for the Longing Soul.

In the five-part video series, Redeemed—How God Satisfies the Longing Soul, Graham talks about the redemption that is found as we call on Jesus as Savior.  

"[God] loves you with an overarching, eternal love, and He's waiting to embrace you today," Graham writes in the study guide.

The Bible study kit contains a DVD, along with teaching notes, discussion questions, Scripture and questions for personal reflection. 

Purchase your copy of the devotional or Bible study at billygrahambookstore.org or learn more about the series here.
---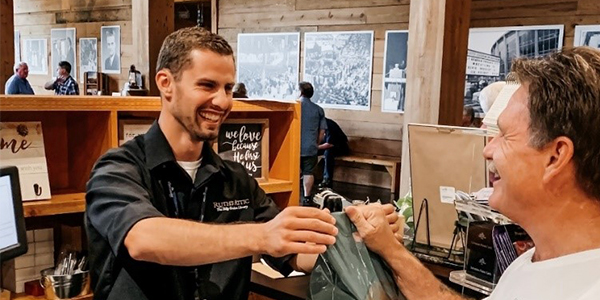 Billy Graham Library to host BGEA job fair
The Billy Graham Library in Charlotte, N.C. is hosting a job fair on July 19-20.

Stop by and meet with a Human Resources representative on July 19 from 10 a.m. to 4 p.m. or July 20 from 10 a.m. to 3 p.m. to learn more about full-time, part-time, and seasonal positions at the Billy Graham Evangelistic Association.

Applicants must be at least 16 years old. It is recommended to bring your resume, and no preregistration is required.

For more information, call 704-401-2130 or visit https://billygrahamlibrary.org/event/bgea-job-fair/.
---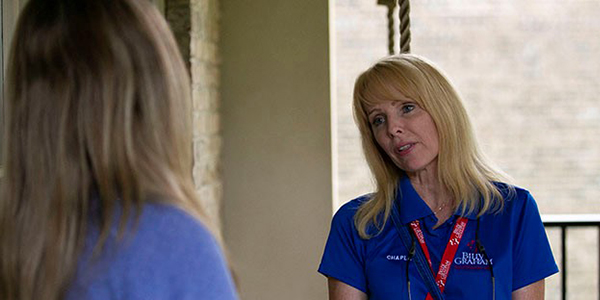 Billy Graham Rapid Response Team ministers and equips
Crisis-trained chaplains with the Billy Graham Rapid Response Team deployed to Catawba County, N.C., following heavy flooding, and to Dayton, Ohio, after tragic tornadoes hit the city.
 
They spent their time ministering to those affected, providing emotional and spiritual care.
 
During these deployments, additional RRT staff members were in Dallas, Texas, hosting a Law Enforcement Chaplain Training Program for active and retired officers. Attendees were equipped to better minister to their peers and coworkers – learning to identify stressors, coping skills, and more.
 
For more information on the ministry, including videos, photos, news articles and an interactive map of former and current deployments, visit billygraham.org/rrt. Updates can also be found at facebook.com/rrtchaplains.
---
If you would like more information about these, or other, updates from the Billy Graham Evangelistic Association, please contact media@billygraham.org. Complete press releases from the Billy Graham Evangelistic Association are available at www.billygraham.org/pressreleases.