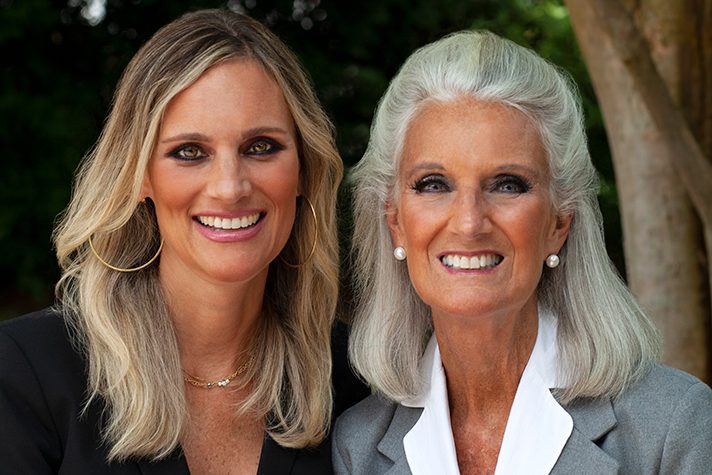 Asheville, N.C., Aug. 20, 2021— Well-known speaker and author, Anne Graham Lotz, the daughter of Billy Graham, will return to the Billy Graham Training Center at The Cove, Aug. 20-22, 2021, with her daughter Rachel-Ruth Wright for a seminar titled "Leaving a Godly Legacy." The greatest gift a parent or grandparent can give children is to introduce them to Jesus. Together Lotz and Wright will teach how to be intentional and pass the Truth to the next generation.
With everything going on in the world right now, Lotz feels people need to seek God. "While I am intensely preparing for my Cove seminar this weekend, I cannot shake the very heavy burden I feel to pray for Afghanistan," said Lotz.
The seminar, in which more than 335 on-site attendees will participate, begins with the opening session at 7:30 p.m. on Friday, Aug. 20, and will feature a total of four sessions throughout the course of the weekend.
Limited space is still available for Anne and Rachel-Ruth's seminar. Register for this event at register.thecove.org/events. Virtual tickets for the livestream and on-demand videos are available for $30. The on-demand videos will be available for registered participants for 30 days following the event. Online passes can be purchased at thecove.org/live.
For additional information on upcoming events, and to plan your visit to the Billy Graham Training Center at The Cove, visit thecove.org.
About the Speakers
Anne Graham Lotz speaks around the globe with the wisdom and authority of years spent studying God's Word. The New York Times named Lotz one of the five most influential evangelists of her generation. Her Just Give Me Jesus revivals have been held in more than 30 cities in 12 different countries, to hundreds of thousands of attendees. Whether a delegate to Davos' Economic Forum, a commentator to the Washington Post, or a groundbreaking speaker on platforms throughout the world, Lotz's aim is clear—to bring revival to the hearts of God's people. And her message is consistent—calling people into a personal relationship with God through His Word. Anne is a best-selling and award-winning author of 18 books. She is the President of AnGeL Ministries in Raleigh, North Carolina.
Rachel-Ruth Wright is a Bible teacher and conference speaker. The daughter of Anne Graham Lotz, she is the mother of three daughters. Wright teaches a weekly Bible Study. She also serves on the Board of Directors for AnGeL Ministries, in addition to chairing the weekly prayer team that undergirds her mother's ministry. Her passion for leading children to Jesus and getting them into God's Word compelled her to lead monthly missions' chapels at her children's school; to teach middle school children at the Fellowship of Christian Athletes Coaches Camp; and helped to inspire her mother's first children's book, Heaven: God's Promise for Me. Wright feels called to encourage others to fall in love with Jesus through the teaching of His Word.
About The Cove
Nestled in the scenic mountains of Asheville, North Carolina, the Billy Graham Training Center at The Cove offers guests a unique and serene experience for purposeful growth through Bible training; in-depth seminars; personal spiritual retreats; concerts; programs for seniors, women and church or ministry leaders; and many other inspirational events throughout the year. The Cove is also available for group events for Christian churches and nonprofit ministries who are looking for a conference and retreat center. Facilities can accommodate small groups, such as board meetings and church staff retreats, as well as large groups up to 450 guests. For more information, call (828) 298-2092 or visit thecove.org. You can also connect with The Cove on these social media sites: Facebook, Twitter, Instagram, and YouTube.
– 30 –
Media Contact:
Lisa Moseley
(704) 401-2116
lmoseley@bgea.org