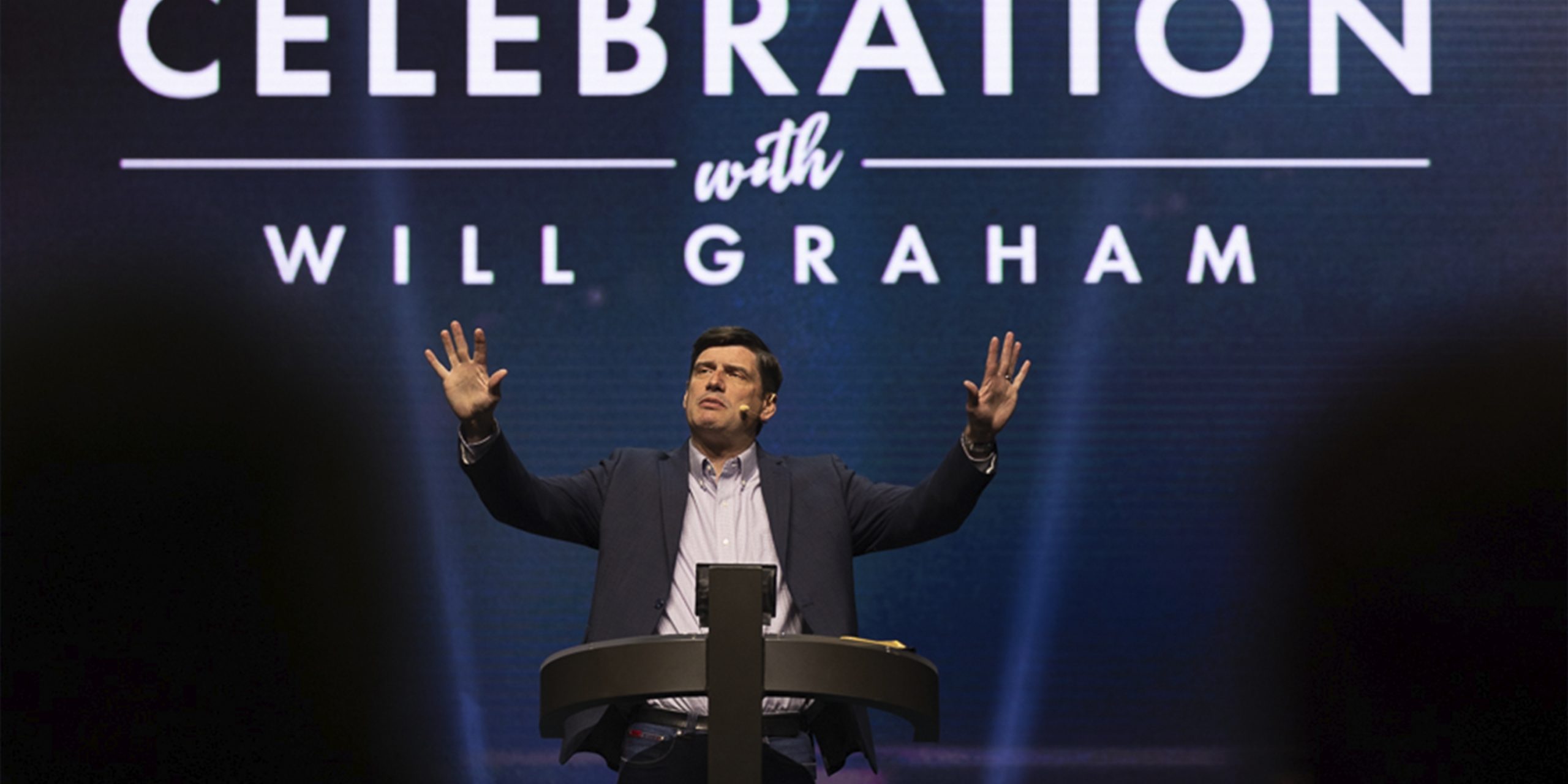 Rappahannock Area Celebration to feature live music, message of hope from Graham
FREDERICKSBURG, Va., Nov. 1, 2021 – More than 160 people from across the region gathered on Monday night, Nov. 1, in Fredericksburg to officially launch planning for the upcoming Rappahannock Area Celebration with Will Graham. The evangelistic outreach, which is planned for June of 2022, will feature music from Christian artists and encouraging messages from Will Graham. Graham is the grandson of the late evangelist Billy Graham and son of Franklin Graham.

"As we look at the world around us, many people are experiencing fear and anxiety. They are looking for meaning and purpose. They want to know that their life matters. The answer to all of these struggles can be found in Jesus Christ," said Graham, who recently returned from Canada following back-to-back outreaches in Ontario. "I'm coming to Fredericksburg to share how people can find hope, peace and love, not just for today, but for eternity."

A local committee comprised of leaders from the Fredericksburg area, representing several different churches and denominations, has been formed to help guide the Rappahannock Area Celebration process in partnership with the Billy Graham Evangelistic Association.

"In such difficult times, our need to return to our God for restored hope, peace and purpose has never been more profoundly needed. The opportunity to collectively come together and seek our Creator for spiritual revival – personally and as a community – is one which we should seize, and this is what the Rappahannock Area Celebration is offering," said Dr. Steve Mandell, who is leading the local committee. "It's our hope this preparation and event will be the foundation of long-lasting spiritual renewal in our region, leading us to a sustained recovery and hope, which will not disappoint."

Dr. Temaki Carr, who is helping to guide the prayer team for the Rappahannock Area Celebration, added, "We have cried out for our community together. We have interceded and walked our streets together. Now it is time for us to usher in revival together. As we humble ourselves before our God and each other, let us join Will Graham as he continues in the rich legacy of his grandfather, Billy Graham, to lift Christ high so that all will be drawn to Him."

A nearly continuous stream of activities and planning will take place across the region between now and the Celebration in June 2022, including prayer rallies, workshops and community gatherings. Visit RappahannockCelebration.com for details and information.

Graham recently completed his 2021 Celebration schedule, which included domestic outreaches in Tifton, Georgia, Fairmont, West Virginia, Rapid City, South Dakota, and Des Moines, Iowa, as well as Canadian events in Sudbury, Ontario, and London, Ontario.
About Will Graham
Will is the third generation of Grahams to proclaim the Gospel of Jesus Christ under the banner of the Billy Graham Evangelistic Association (BGEA). He is the grandson of Billy Graham and the oldest son of Franklin Graham. He also serves as vice president of the BGEA, and as executive director of the Billy Graham Training Center at The Cove in Asheville, North Carolina. Follow Will on Facebook, Instagram and Twitter.
– 30 –