Festival brings prayer, live music and life-changing message of hope to the Marianas on February 21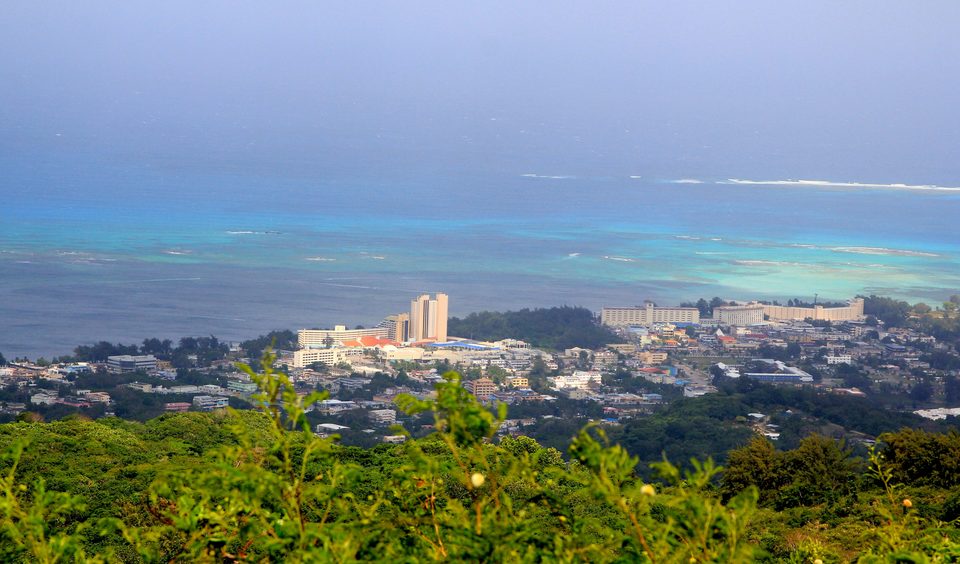 SAIPAN, MP, Jan. 21, 2020 — Franklin Graham is coming to Saipan to share a message of God's love with the people of the Northern Mariana Islands. The Marianas Festival of Hope with Franklin Graham will take place at American Memorial Park on Feb. 21. The evening of music and hope begins at 7 p.m. and gates open at 5:30 p.m.
"When Typhoon Yutu hit Saipan in 2018, it left the people of the Northern Marianas devastated. The property losses have been unimaginable and many people are still living in tents. The feeling of hopelessness is real," said Manuelito Rey, pastor of Cornerstone Christian Church. "Franklin Graham is bringing good news to Saipan. He's coming to invite people who are feeling helpless to find true and lasting hope through God's Son Jesus Christ."
Franklin Graham is the president and CEO of the Billy Graham Evangelistic Association. He also leads Samaritan's Purse, an international Christian relief and evangelism organization, which has helped thousands of families in Saipan and Tinian recover from Super Typhoon Yutu.
"After the typhoon devastated the Northern Marianas Islands, I sent volunteers to Saipan to deliver more than 80 of tons of critical relief items to families suffering on the islands. When our advance team landed, tears started streaming down a woman's face and she said, 'We had just been praying God would send someone,'" said Graham.
"When tragedies like this happen, I believe sometimes God opens the door for us to come back and share the life-changing message of the Bible through the Billy Graham Evangelistic Association, so I'm looking forward to encouraging the people of the Marianas with the message that God loves them and has a purpose for their lives."
This hope-filled event will also feature musical performances by Grammy-winning artist Michael W. Smith and award-winning guitarist Dennis Agajanian who started traveling the world with Billy Graham more than 40 years ago.
The Marianas Festival of Hope is free and everyone is invited to attend.
In addition to the Festival in Saipan, Graham will also hold the Guåhan Festival of Hope in Dededo, Guam, on Feb. 23.
ABOUT FRANKLIN GRAHAM:
Graham's first evangelistic event was in 1989, and since then he has held 291 outreaches in 52 countries. In addition to serving as president and CEO of the Billy Graham Evangelistic Association, Graham has also helped meet the needs of refugees, victims of war and natural disasters, the sick, the poor, and the suffering in more than 100 countries around the world through Samaritan's Purse.
MEDIA INFORMATION:
Media are invited to cover the Marianas Festival of Hope. Please email Marilou Arriola at marriola@bgea.org or call her at 670-287-3203 with any questions.
MEDIA OPPORTUNITIES
Interviews with Franklin Graham
Interviews with people attending events
Video of event (audio connections available)
-30-