Festival brings prayer, live music and life-changing message of hope to Guam on February 23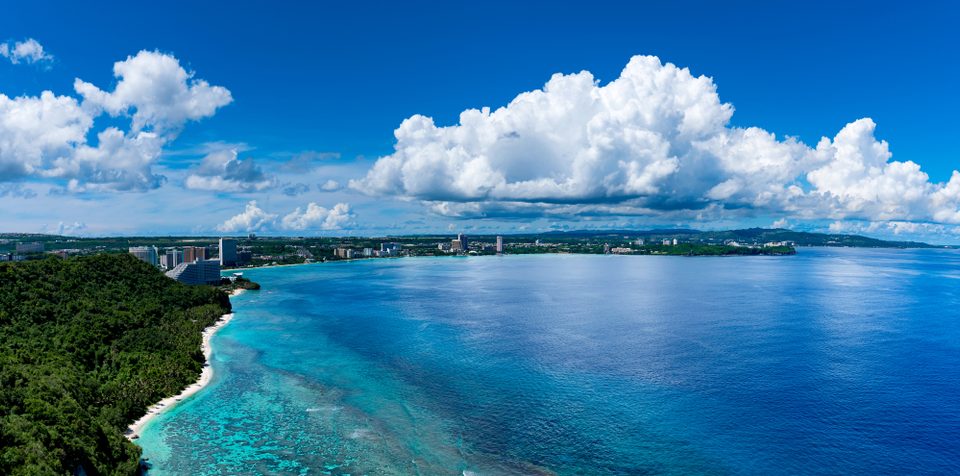 DEDEDO, Guam, Jan. 23, 2020 — Franklin Graham is coming to Guam to share a message of God's love. The Guåhan Festival of Hope with Franklin Graham will take place at the Guam Football Association National Training Center. Everyone is welcome to attend the free evening of music and hope, which begins at 4:30 p.m. on Feb. 23.
"We islanders are known for our friendliness and hospitality but many are struggling with the challenges of life on this island paradise. Crime, drugs, violence, relational issues, loneliness, fear and despair have affected our community," said Felix Camacho, former governor of Guam. "This has to change. We need hope. Evangelist Franklin Graham is bringing the Festival of Hope to Guam to invite us to hear the message of salvation through the life of Jesus Christ. We need this now!"
Franklin Graham is the president and CEO of the Billy Graham Evangelistic Association, which shares the good news of Jesus Christ around the world. He also leads Samaritan's Purse, an international Christian relief and evangelism organization, which has helped thousands of families in the Northern Mariana Islands recover from Super Typhoon Yutu.
"After the typhoon hit, I asked volunteers to deliver more than 80 tons of critical relief items to families suffering on the islands. When our advance team landed, tears started streaming down a woman's face and she said, 'We had just been praying God would send someone,'" said Graham.
"When tragedies like this happen, I believe sometimes God opens the door for us to come back and share the life-changing message of the Bible through the Billy Graham Evangelistic Association, so I'm looking forward to encouraging the people of Guam and the Mariana Islands with the message that God loves them and has a purpose for their lives."
This hope-filled event will also feature musical performances by Grammy-winning artist Michael W. Smith and award-winning guitarist Dennis Agajanian who started traveling the world with Billy Graham more than 40 years ago.
Graham's visit to the Mariana Islands begins with the Marianas Festival of Hope in Saipan on Feb. 21 and will end with the GuåhanFestival of Hope in Guam on Feb. 23.
ABOUT FRANKLIN GRAHAM:
Graham's first evangelistic event was in 1989, and since then he has held 291 outreaches in 52 countries. In addition to serving as president and CEO of the Billy Graham Evangelistic Association, Graham has also helped meet the needs of refugees, victims of war and natural disasters, the sick, the poor, and the suffering in more than 100 countries around the world through Samaritan's Purse.
MEDIA INFORMATION:
Media are invited to cover the GuåhanFestival of Hope. Please email Luis Villagomez at lvillagomez@bgea.org or call him via WhatsApp at +1 671 486 8820 with any questions.
MEDIA OPPORTUNITIES
Interviews with Franklin Graham
Interviews with people attending events
Video of event (audio connections available)
-30-