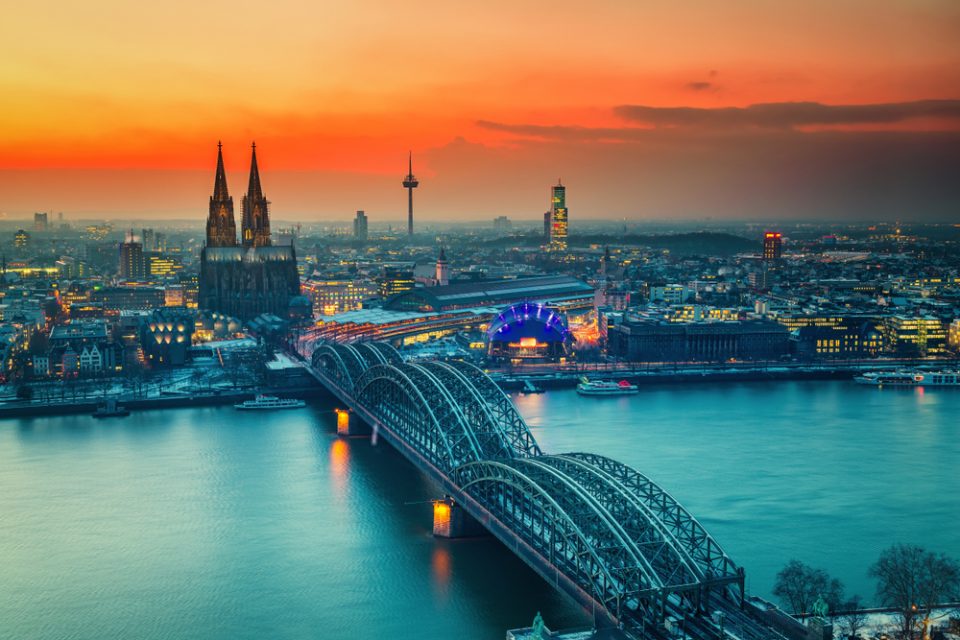 Festival will bring prayer, live music and life-changing message of hope to Köln, Germany, on 20 June, 2020
KÖLN, Germany, 8 January, 2020—Franklin Graham, the son of evangelist Billy Graham, is coming to Köln, Germany, to hold the Festival of Hope on 20 June. The one-day outreach will be free to attend and will feature award-winning music and a life-changing message from Graham.
"Our world is becoming increasingly complex and confusing. Times are challenging in Germany and Europe, so many people are looking for hope and guidance in their lives," said Dr. Heinrich Derksen, president of Bible Seminary in Bonn and teaching pastor at Evangelische Freikirche Ostheim in Köln. "Throughout Germany's history, the good news of Jesus Christ has shaped this country. When Franklin Graham comes to Cologne in June, he will continue to share that same message of hope, which can renew Cologne and the rest of Germany."
Franklin Graham's father, Billy Graham, launched his first meetings in Germany in 1954, which led to nearly four decades of ministry in Germany and reached more than 3 million people with the message of God's love. Franklin Graham believes, as his father did, that what Germany and the rest of the world needs is spiritual change.
"I'm coming to Germany to share the same powerful message that my father preached here for nearly 40 years," said Franklin Graham, president of the Billy Graham Evangelistic Association and the international Christian relief and evangelism organization Samaritan's Purse, both of which have offices in Berlin.
"My father loved Germany and visited the country 17 times to preach," Graham said. "Just like my father, I'm looking forward to sharing with the people of Köln that God loves them and has a purpose for their lives."
On 20 June, Graham will bring the Festival of Hope to Köln. The festive, family-friendly event begins at 6 p.m. at Lanxess Arena.
Along with a message from Franklin Graham, this hope-filled event will feature musical performances by the German group, Outbreakband, as well as the PlanetShakers and award-winning artist Michael W. Smith.
The Festival of Hope will be free of charge and everyone is welcome. To reserve seats and for more information about the Festival, visit FestivalofHope.de.
Franklin Graham's first evangelistic event was in 1989, and since then he has held 190 outreaches in 52 countries. In addition to serving as president and CEO of the Billy Graham Evangelistic Association, Franklin Graham also leads the international Christian relief and evangelism organization Samaritan's Purse, which helps meet the needs of refugees, victims of war and natural disasters, the sick, the poor, and the suffering in more than 100 countries around the world.
MEDIA INFORMATION:
Media are invited to cover the Festival of Hope. Please contact Kamy Kanke at 0175 9204451 or k.kanke@festivalofhope.de with any questions.
-30-