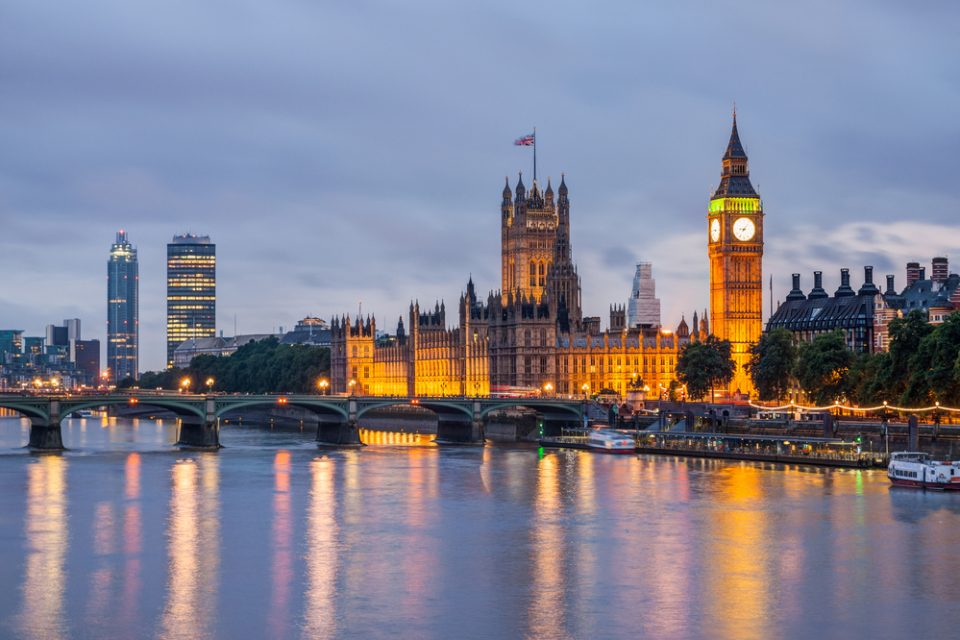 Tour cities include Glasgow, Newcastle, Sheffield, Milton Keynes, Liverpool, Cardiff, Birmingham and London
London, Jan. 8, 2020—Franklin Graham has announced a number of live events across the United Kingdom in 2020 as he seeks to share a message of hope with all who would attend. Graham will offer the life-changing message of God's love to eight cities in England, Scotland and Wales through the Graham Tour UK.
"The year 2020 marks a huge shift in the UK. In a year of change we need the certainty that only God can provide," said Judah Cole, pastor of Open Well Church. "Franklin Graham is going to bring a clear message of faith and peace as he points people to Jesus Christ, the source of true and lasting stability. We are excited to partner with the Graham Tour UK and we can't wait to see what God will do here."
The tour comes at a time when disunity and uncertainty are keenly felt across the United Kingdom and around the world. Franklin Graham believes, as his father Billy Graham did, that what the world needs is spiritual renewal.
"I'm coming to the United Kingdom to share the same powerful message that my father preached here for more than three decades," said Franklin Graham, who is president of the Billy Graham Evangelistic Association, which has had an office in the UK since 1954, and the international Christian relief and evangelism organisation Samaritan's Purse, which has had an office in the UK since 1990.
"My father loved the UK and preached here more than any other place in the world outside of the United States," Graham said. "Just like my father, I'm looking forward to sharing with the people of the United Kingdom that God loves them and has a purpose for their lives."
The Graham Tour UK will be free of charge and everyone is welcome.
Along with a message from Franklin Graham, these hope-filled, family-friendly events will feature musical performances by Planetshakers and Michael W. Smith.
DATES AND LOCATIONS FOR THE GRAHAM TOUR UK
Glasgow: 30 May
Newcastle: 3 June
Sheffield: 6 June
Milton Keynes: 10 June
Liverpool: 12 June
Cardiff: 14 June
Birmingham: 17 June
London: 4 October
For more information about the Graham Tour UK, visit GrahamTour.org.uk.
Franklin Graham's first evangelistic event was in 1989, and since then he has held 190 evangelistic festivals in 52 countries. In addition to serving as president and CEO of the Billy Graham Evangelistic Association, Franklin Graham also leads the international Christian relief and evangelism organisation Samaritan's Purse, which helps meet the needs of refugees, victims of war and natural disasters, the sick, the poor, and the suffering in more than 100 countries around the world.
MEDIA INFORMATION:
Media are invited to cover the Graham Tour UK. Please contact Gareth Russell at 7967 468008 or gareth@jerseyroad.co.uk with any questions.
-30-