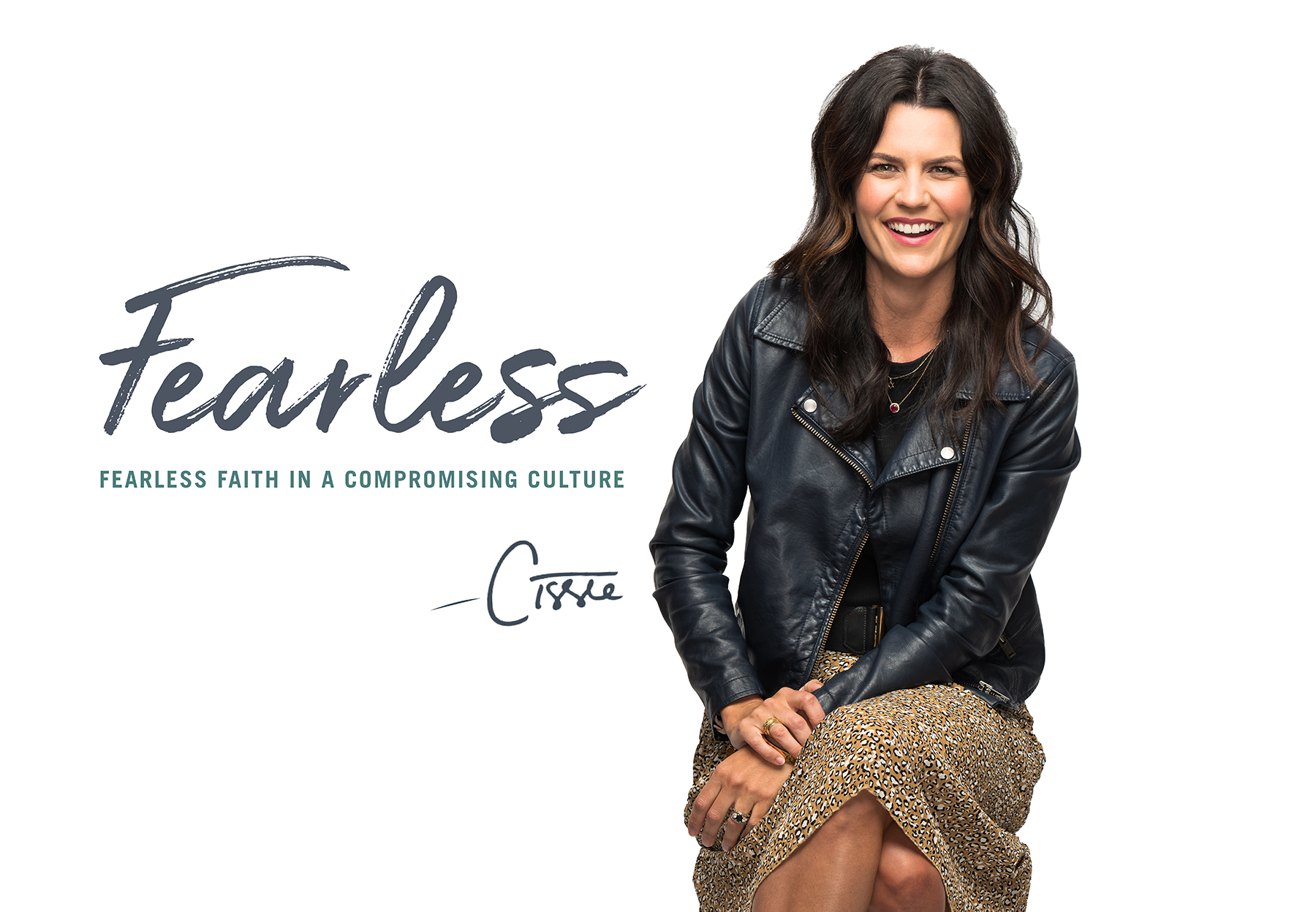 CHARLOTTE, N.C., June 6, 2019 – Cissie Graham Lynch, daughter of Franklin Graham and granddaughter of Billy Graham, has launched a new podcast titled Fearless with Cissie Graham Lynch: Fearless Faith in a Compromising Culture. The free and easily-downloadable offering will feature Biblical insight into standing boldly for God's truth―and her heart for inspiring others to do the same.
In each episode of Fearless, Cissie will explore popular issues in culture and what the Bible teaches about those topics. She will also share personal stories from her own life and lessons she has learned from watching her father and grandfather in private and public ministry. Fearless with Cissie Graham Lynch will encourage listeners to explore Scripture for themselves and challenge them to stand boldly for the Gospel of Jesus Christ.
"One of the most important lessons I learned from my parents and my grandparents was to never compromise my beliefs because of what the world says," said Graham Lynch. "I want to help people navigate these tough issues and to give them practical ways to live out their faith in truth and love and to be unapologetic and fearless in a world that is forever compromising."
The podcast joins a variety of audio offerings from the Billy Graham Evangelistic Association, including GPS: God. People. Stories., Decision Minute, and The Billy Graham Channel on SiriusXM, as well as the Billy Graham Audio Archives of more than 1,500 sermons, messages, and comments from Billy Graham spanning seven decades.
Fearless is available for streaming and download through SoundCloud, Apple Podcasts and other podcast players, and can be streamed directly at cissiegrahamlynch.com. Listeners can also follow facebook.com/BillyGrahamRadio for regular updates and programs.
About Cissie Graham Lynch
Cissie Graham Lynch is the granddaughter of Billy Graham and daughter of Franklin Graham. Since 2010, Cissie has worked as a ministry spokesperson and special projects producer with the Billy Graham Evangelistic Association and Samaritan's Purse. She has traveled the world advocating for initiatives that reach women, children and millennials. Cissie lives in Florida with her husband, Corey, and their two children. Follow Cissie on social media at facebook.com/CissieGrahamLynch, instagram.com/cissiegrahamlynch, and twitter.com/cissieglynch.

About the Billy Graham Evangelistic Association
The Billy Graham Evangelistic Association (BGEA) proclaims the Gospel of the Lord Jesus Christ throughout the world by every effective means available. From its headquarters in Charlotte, N.C., the BGEA directs a wide range of domestic and international ministries, including: large-scale festivals led by evangelists Franklin Graham and Will Graham; The Billy Graham Library; The Billy Graham Training Center at The Cove, located outside of Asheville, N.C.; SearchforJesus.net, an Internet evangelism project reaching thousands of people for Christ online; and many others through print, television, telephone, radio and the Internet. For more information, please visit www.billygraham.org. Get news updates on Twitter at twitter.com/BGEAnews.
– 30 –
Media Contact:
Lisa Moseley
(704) 401-2116
lmoseley@bgea.org