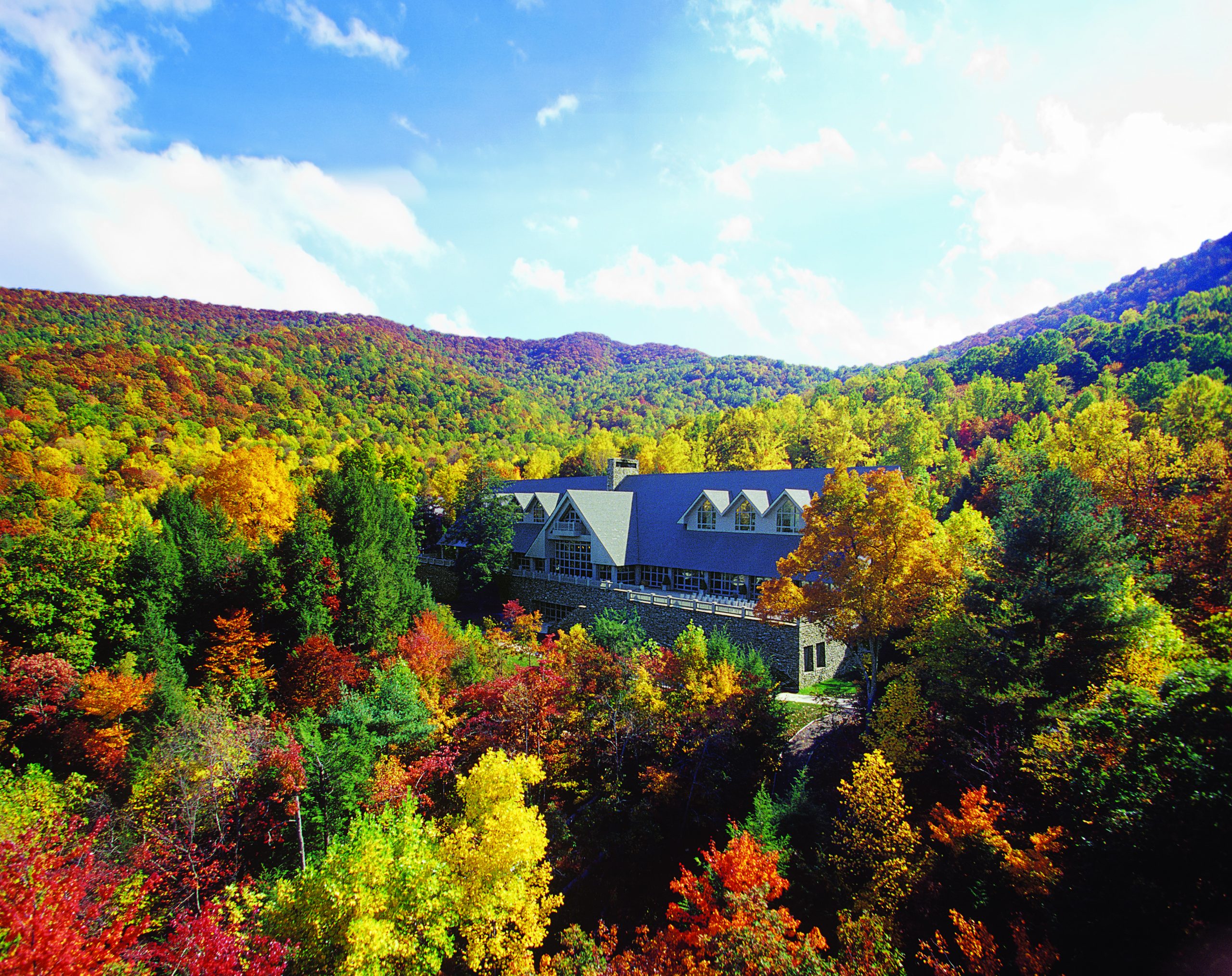 ASHEVILLE, N.C., Oct. 1, 2021 –The Billy Graham Training Center at The Cove has announced an exciting lineup of fall events to help people find peace, hope and joy in troubling times.
Oct. 1-3: I Choose Peace: How to Quiet Your Heart in an Anxious World with Chip Ingram—From problem relationships to anxious moments and facing difficult circumstances, it can be hard to find peace. Chip Ingram is a teaching pastor, author, and CEO of Living on the Edge – an international teaching and discipleship ministry. Ingram will lead a seminar on how to choose peace and quiet your heart in a chaotic world. In-venue seats are full. If you don't already have a ticket to the in-person event, you can still participate via livestream. To get your virtual ticket visit thecove.org/Ingram.
Oct. 3: An Evening at The Cove with Fernando Ortega—Contemporary Christian singer-songwriter Fernando Ortega,known for his interpretations of traditional hymns, will inspire people and give them hope with a night of music. The event is sold out.
Oct. 6-8: Faith at the Breaking Point: Lessons from the Lives of Biblical Heroes with Erwin Lutzer—Is your faith at the breaking point? As our own culture becomes hostile to Christian values, Erwin Lutzer will take a look at some courageous people in the Bible and what we can learn from their example. Lutzer is the pastor emeritus of The Moody Church in Chicago. He is also the featured speaker on Moody Radio. This event will be livestreamed. Register today at thecove.org/Lutzer.
Oct. 11: SeniorSalt Impact Hymn Sing with Glynn Bachelor and The Kingsmores—SeniorSalt Hymn Sings at The Cove are a wonderful opportunity for senior adults to gather for a morning of worship and fellowship. Centered around the joyful singing of beloved traditional hymns and choruses, the program will also include inspiring Scripture passages and interesting stories behind some of our favorite songs. To register visit thecove.org/Bachelor-Kingsmores-October.
Oct. 11-13: Walking with the Messiah through the Gospel of Mark with Joe Stowell—This seminar offers a fresh glimpse of Jesus and the transformational power He has in our lives through looking at the Gospel of Mark. Come be inspired and strengthened to walk closer with Christ than ever before. Joe Stowell serves as the president of Cornerstone University in Grand Rapids, Michigan, and is an internationally recognized conference speaker. To register visit thecove.org/Stowell.
Oct. 29-31: Romans 8: Christianity in a Nutshell with Skip Heitzig—Of all the chapters in the Bible, Romans 8 best captures Christianity in a nutshell. Join Skip Heitzig as he teaches the foundations of this critical chapter in the Bible. Skip Heitzig is the founder and senior pastor of Calvary Albuquerque. He reaches thousands across the nation and world through his television and radio ministry, Connect with Skip Heitzig. Limited space is still available and registration is required. If you can't make it in person, the event will be livestreamed. To reserve your spot visit thecove.org/SkipHeitzig.
Nov. 1-3: In the Beginning was the Word: Christ Revealed in the Gospel of John with R. Albert Mohler, Jr.—This retreat is specifically geared to renew and energize pastors. Come spend time absorbing the profound truths of why Jesus came and grow closer to the Savior. R. Albert Mohler, Jr. is president of The Southern Baptist Theological Seminary—the flagship school of the denomination. He is also the host of two podcasts: The Briefing, a daily analysis of news and events from a Christian worldview; and Thinking in Public, a series of conversations with the day's leading thinkers. To apply for this pastor renewal retreat visit thecove.org/PastorRenewal-Mohler.
Nov. 3-5: Going from Trials to Triumphs with Jonathan Falwell—God never promises us that we will be free from suffering and trials, but He does promise that we will never be alone and that victory is assured. Come gain a deep understanding of the hardship Christians often encounter and the hope Christians have for the future. Jonathan Falwell is the senior pastor of Thomas Road Baptist Church in Lynchburg, Virginia, which has 20,000 members. Limited spots are still available. To register visit thecove.org/JonathanFalwell.
Nov. 5-7: Gold Star Wives Retreat: Let Light Shine out of Darkness with Mark Winton—With the unexpected loss of a military husband comes so many questions. What will life look like now? Will light ever be able to penetrate the darkness again? The Apostle Paul reminds us of the surpassing power of God that brings light out of darkness and life out of death. This seminar— facilitated by an active duty Army chaplain who is intimately familiar with the questions and doubts of Gold Star Wives—will highlight the glory of Jesus. There will be opportunities to share hopes, fears, and accounts of God's faithfulness with one another. Mark Winton has served as a U.S. Army Chaplain for 18 years and has a total of 30 years of service in the Army. Mark is ordained in the Presbyterian Church in America and earned a master's degree of divinity from Covenant Theological Seminary. This is a free event, but participants must apply at thecove.org/GoldStarWives.
Nov. 7: An Evening at The Cove with Phil Keaggy—Relax at The Cove and enjoy a night of music with Phil Keaggy, whose career has spanned more than four decades. Keaggy is an American acoustic and electric guitarist and vocalist who has released more than 55 albums. Limited tickets are still available at thecove.org/Keaggy.
About The Cove
Nestled in the scenic mountains of Asheville, North Carolina, the Billy Graham Training Center at The Cove offers guests a unique and serene experience for purposeful growth through Bible training; in-depth seminars; personal spiritual retreats; concerts; programs for seniors, women and church or ministry leaders; and many other inspirational events throughout the year. The Cove is also available for group events for Christian churches and nonprofit ministries who are looking for a conference and retreat center. Facilities can accommodate small groups, such as board meetings and church staff retreats, as well as large groups up to 450 guests. For more information, call (828) 298-2092 or visit thecove.org. You can also connect with The Cove on these social media sites: Facebook, Twitter, Instagram, and YouTube.
– 30 –
Media Contact:
Lisa Moseley
(704) 401-2116
lmoseley@bgea.org