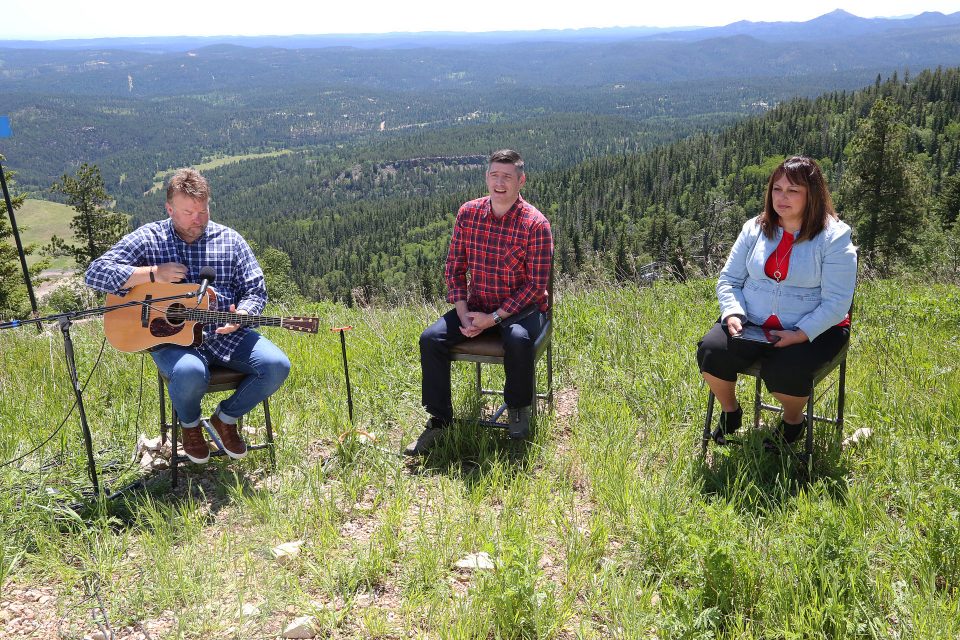 CHARLOTTE, N.C., June 25, 2020 – As the United States approaches its annual Fourth of July commemoration and Canada celebrates Canada Day, evangelist Will Graham will proclaim a message of true freedom through the hope of Jesus Christ on Wednesday, July 1. The 30-minute outreach will be broadcast live from the Black Hills of South Dakota at 1 p.m. ET / 10 a.m. PT.
"Even as we prepare to celebrate our nation's independence, followers of Jesus rejoice in our complete dependence upon Him," said Graham. "Yet all around us, there are people sinking in despair with their hearts far from God. How often do we watch our co-workers, family, friends, and neighbors struggle through life without sharing with them that they can find true freedom in Christ?"
Graham will be joined for the program by musical guest Mark Christian, who has helped to lead worship at Graham's evangelistic outreaches around the world. Julie Norwood, a Christian leader and radio host in Rapid City, South Dakota, will emcee the program.
Graham's message will be available on multiple Billy Graham Evangelistic Association (BGEA) Facebook pages, including Graham's page (Facebook.com/WillGraham4). It will also be carried online at www.WillGrahamLive.com. The broadcast will be available for on-demand viewing following the live event.
Since the beginning of the COVID-19 pandemic and subsequent quarantine, Graham has regularly shared the Gospel message through online streaming opportunities. His recent outreaches, which have featured award-winning musical artists such as Crowder, The Afters and Aaron Shust, have been viewed more than 500,000 times in over 75 countries. Nearly 1,800 have indicated making a decision for Jesus during the online messages.
About Will Graham
Will is the third generation of Grahams to proclaim the Gospel of Jesus Christ under the banner of the Billy Graham Evangelistic Association (BGEA). He also serves as vice president of the BGEA, and as executive director of the Billy Graham Training Center at The Cove in Asheville. Follow Will on Facebook at www.Facebook.com/WillGraham4 and on Twitter at www.Twitter.com/TellaGraham.
– 30 –