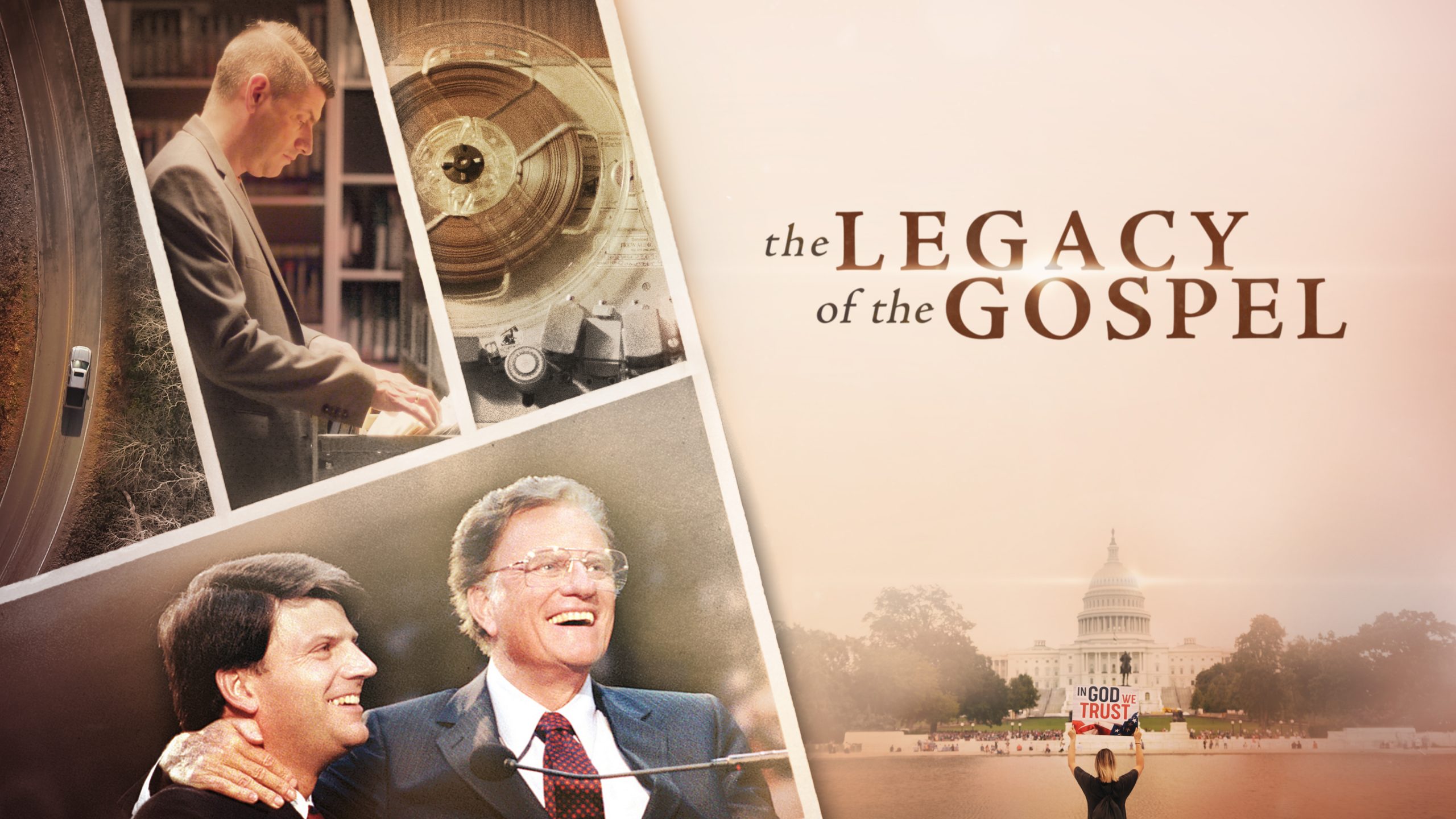 CHARLOTTE, N.C., August 3, 2021—In a new Billy Graham TV program, "The Legacy of the Gospel," Will Graham takes a retrospective look at how the Billy Graham Evangelistic Association (BGEA) has grown over the decades since its inception in 1950, and—even more importantly—the steadfast commitment to preaching the unchanging Gospel of Jesus Christ.
More than 70 years have passed since BGEA was founded, born out of Billy Graham's desire to preach the Gospel around the world through every effective means possible. Today Graham's son, Franklin, follows in his father's footsteps as an evangelist at the helm of the Billy Graham Evangelistic Association, and his grandson, Will, is the third-generation of Grahams to preach under the banner of this worldwide ministry.
In this program, Will guides viewers through pivotal moments in the history of the organization his grandfather founded, and Franklin and Will discuss the urgency of spreading the Gospel today. There's also an emotional and powerful segment when Billy Graham's last will and testament is read and reflected upon.
"My father and my grandfather have been clear that this ministry is about the Gospel of the Lord, Jesus Christ," said Will. "Even in a changing world, this message will always be relevant. Jesus is our only hope."
"The Legacy of the Gospel" is now airing on local and national Christian stations. For listings in your area, or to stream the program, visit BillyGraham.tv.
About the Billy Graham Evangelistic Association
The Billy Graham Evangelistic Association (BGEA) proclaims the Gospel of the Lord Jesus Christ throughout the world by every effective means available. From its headquarters in Charlotte, North Carolina, the BGEA directs a wide range of domestic and international ministries, including: large-scale festivals led by evangelists Franklin Graham and Will Graham; the Billy Graham Library; The Billy Graham Training Center at The Cove, located outside of Asheville, North Carolina; SearchforJesus.net, an Internet evangelism project reaching thousands of people for Christ online; and many others through print, television, telephone, radio and the Internet. For more information, please visit BillyGraham.org. Get news updates on Twitter at twitter.com/BGEAnews.
-30-
Media Contact:
Lisa Moseley
(704) 401-2116
lmoseley@bgea.org