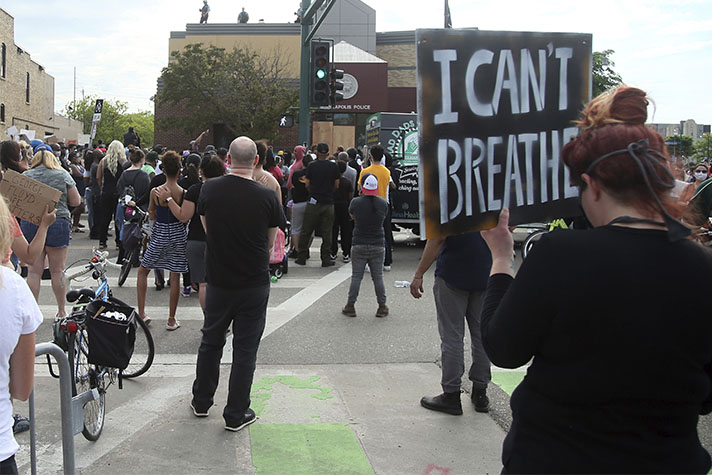 CHARLOTTE, N.C., May 28, 2020 – The Billy Graham Rapid Response Team (RRT) is sending trained chaplains to Minneapolis, Minnesota, to support the community experiencing a time of crisis surrounding the death of George Floyd.
"Our chaplains have specialized training and experience, and are coming from across the United States to share God's hope in Minneapolis, which was home to the Billy Graham Evangelistic Association for 50 years," said International Director of the RRT Jack Munday. "We are praying for the entire community and – along with supporting those who are hurting – our chaplains will encourage local churches and pastors to be involved and provide prayer support."
Franklin Graham, president and CEO of the Billy Graham Evangelistic Association, posted about the recent events on his Facebook page, saying, "This makes me sick to my stomach. What took place Monday on a Minneapolis street, by the Minneapolis Police Department should deeply concern each and every American. It's inexcusable. Pray for George Floyd's family, loved ones, and friends, that God will put His loving arms around them and comfort them during this tragedy."
A total of 12 crisis-trained chaplains are headed to Minneapolis, three of whom were on-site Thursday afternoon. The RRT's Mobile Ministry Center and other RRT vehicles left from Charlotte Thursday morning and will arrive in Minneapolis on Friday.
For more information on the ministry, including videos, photos, news articles and an interactive map of former and current deployments, visit BillyGraham.org/RRT. Updates can also be found at Facebook.com/RRTChaplains.
About the Billy Graham Rapid Response Team:
The Billy Graham Rapid Response Team was developed by Franklin Graham and the Billy Graham Evangelistic Association following the attacks of Sept. 11, 2001. It has since grown into an international network of chaplains in the U.S., U.K., Canada and Australia who are specifically trained to deal with crisis situations. They have deployed to more than 450 disaster sites across the globe, including shootings, floods, hurricanes, wildfires and tornadoes.
– 30 –