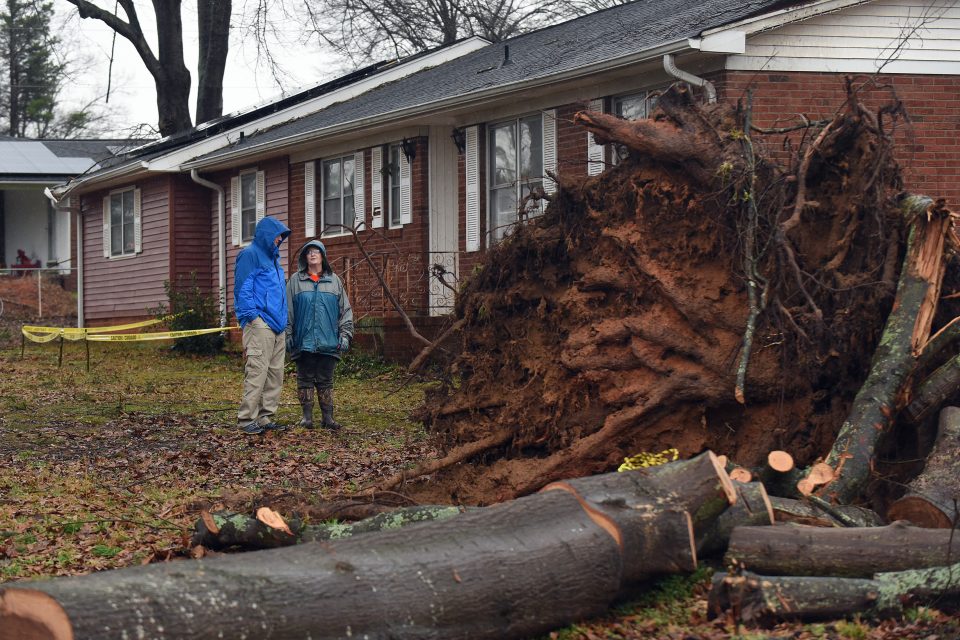 CHARLOTTE, N.C., Feb. 8, 2020 – A team of chaplains from the Billy Graham Rapid Response Team (RRT) have deployed to Spartanburg, South Carolina, to provide emotional and spiritual care to victims after severe storms, tornadoes and flooding impacted the majority of the east coast on Thursday.
The Weather Channel reported that more than 300,000 people were without power and at least five deaths were reported in four states due to the storm system that spawned more than 20 tornadoes.
"Following the storms and tornadoes that went through the southeast, Billy Graham Rapid Response Team chaplains were on the ground Friday in South Carolina, alongside Samaritan's Purse, assessing opportunities to serve those who have been impacted," said Jack Munday, international director of the RRT. "Our thoughts and prayers are with those whose homes have been damaged and destroyed and especially for those who have experienced great loss."
One of the confirmed tornadoes—an EF-1 with estimated winds of 110 mph—struck in Spartanburg, leaving a trail of damage for more than 10 miles. As of Friday evening, 11,000 households were still without power.
For more information on the ministry, including videos, photos, news articles and an interactive map of former and current deployments, visit BillyGraham.org/RRT. Updates can also be found at Facebook.com/RRTChaplains.
About the Billy Graham Rapid Response Team:
The Billy Graham Rapid Response Team was developed by Franklin Graham and the Billy Graham Evangelistic Association following the attacks of Sept. 11, 2001. It has since grown into an international network of chaplains in the U.S., U.K., Canada and Australia who are specifically trained to deal with crisis situations. They have deployed to more than 450 disaster sites across the globe, including shootings, floods, hurricanes, wildfires and tornadoes.
– 30 –
Media Contact:
Blake Freeland
(704) 401-2124 – Office
bfreeland@bgea.org