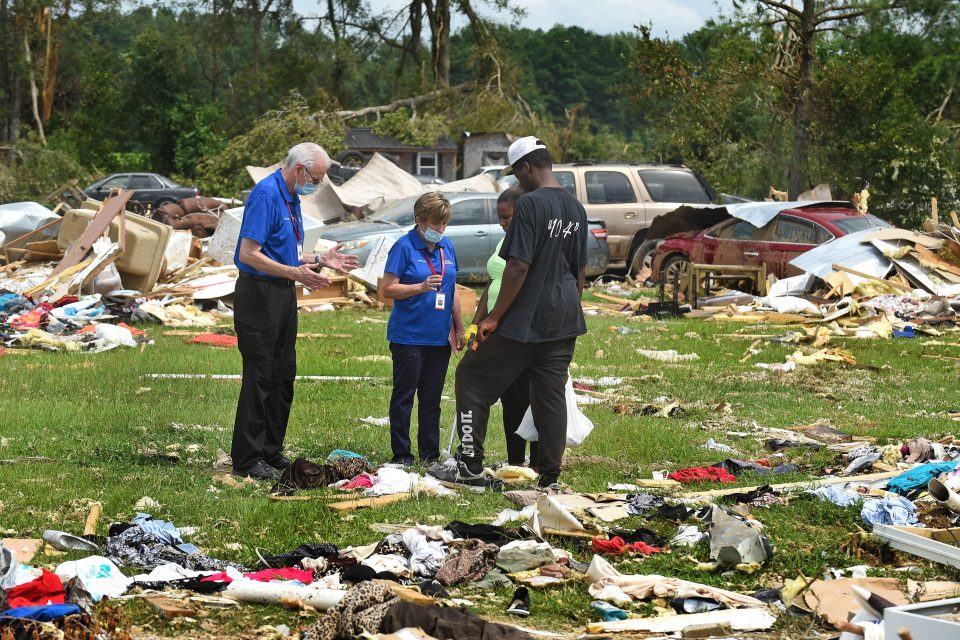 CHARLOTTE, N.C., Aug. 4, 2020 – The Billy Graham Rapid Response Team (RRT) is deploying chaplains alongside Samaritan's Purse to Bertie County, North Carolina, to provide emotional and spiritual care after Hurricane Isaias swept through Monday night.
At least two people died, two others are missing and there are reports of widespread damage after a destructive tornado spawned from Isaias at around 1:30 a.m. Tuesday. Isaias first made landfall in North Carolina around 11 p.m. Monday night as a Category 1 hurricane.
"We are saddened to hear of the devastation and loss of life in Bertie County, and our chaplains are deploying to the area to share the hope that is found in Jesus Christ to all of those who are hurting," said Josh Holland, assistant director of the RRT. "As Isaias continues to move up the coast, our prayers are with all of those who have already been impacted as well as those in its path."
Tuesday's deployment marks the 27th new response for the RRT in 2020.
For more information on the ministry, including videos, photos, news articles and an interactive map of former and current deployments, visit BillyGraham.org/RRT. Updates can also be found at Facebook.com/RRTChaplains.
About the Billy Graham Rapid Response Team:
The Billy Graham Rapid Response Team was developed by Franklin Graham and the Billy Graham Evangelistic Association following the attacks of Sept. 11, 2001. It has since grown into an international network of chaplains in the U.S., U.K., Canada and Australia who are specifically trained to deal with crisis situations. They have deployed to more than 450 disaster sites across the globe, including shootings, floods, hurricanes, wildfires and tornadoes.
– 30 –