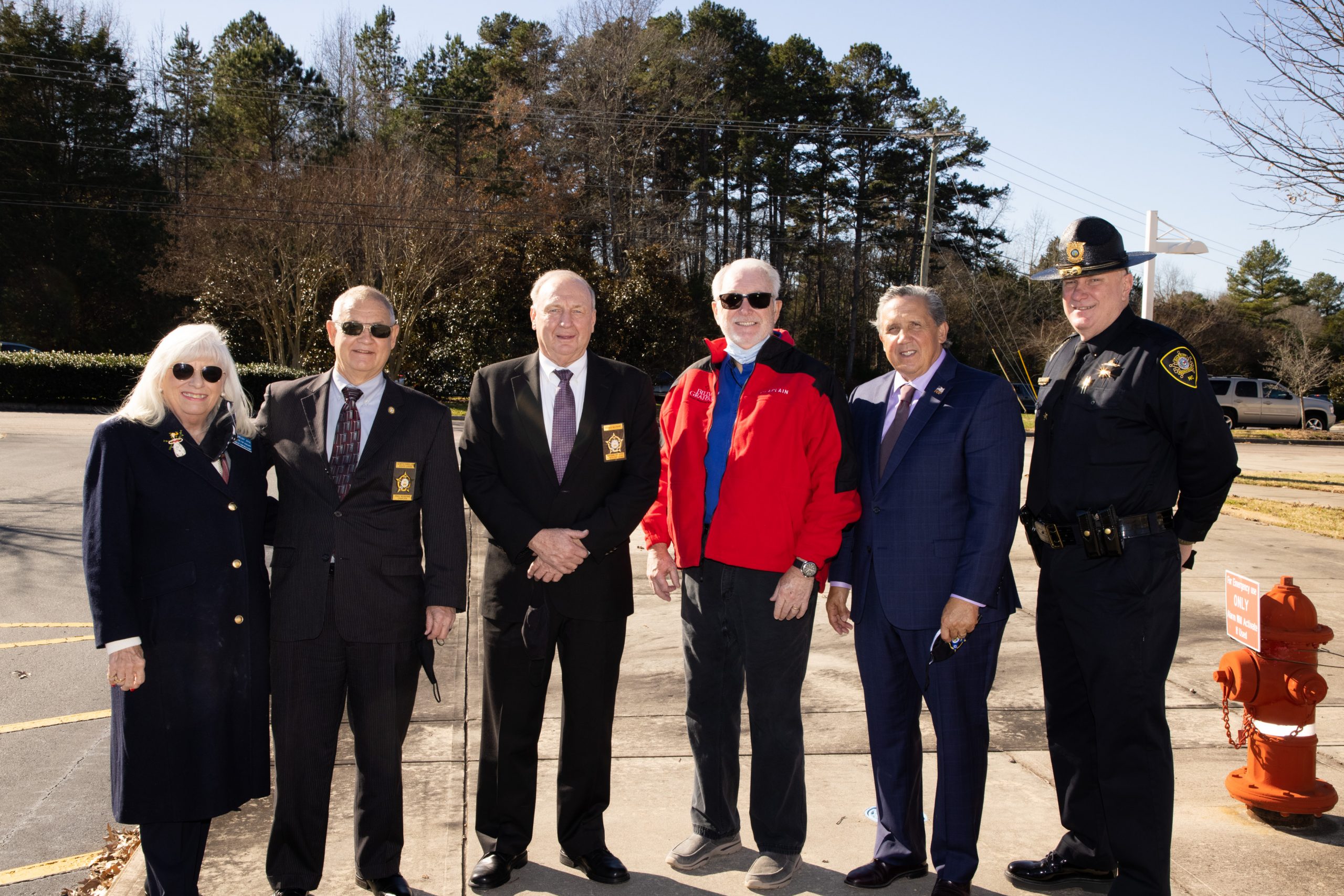 CHARLOTTE, N.C., Dec. 18, 2020 – A team of crisis-trained chaplains with the Billy Graham Rapid Response Team (BG-RRT) are responding locally after Concord Police Officer Jason Shuping was shot and killed in the line of duty.
"My deepest condolences to the Concord Police as they mourn the loss of one of their officers, killed last night," Billy Graham Evangelistic Association President and CEO Franklin Graham tweeted Thursday morning. "Pray for the loved ones of those lost and their fellow officers."
The officers initially responded to a car accident and when they arrived they were informed about a potential carjacking. As they approached the subject, he began shooting at the officers, killing Shuping and injuring Officer Kaleb Robinson before the suspect was fatally shot.
"The Billy Graham Rapid Response Team is saddened to hear of another local law enforcement officer who was killed while protecting our community," said Josh Holland, assistant director of the BG-RRT. "We have a number of crisis-trained chaplains with law enforcement backgrounds who have been invited to provide emotional and spiritual care to the Concord community as they grieve this tragic loss."
Franklin Graham and the BG-RRT announced earlier this year the expansion of the Law Enforcement Ministry across the country in 2021. The first three Law Enforcement Appreciation Dinners were hosted in Charlotte this week.
This is the second Charlotte-area deployment within a week as a result of the death of a law enforcement officer. Chaplains also served the Mount Holly Police Department following the death of Officer Tyler Herndon.
BG-RRT chaplains are still serving in Lake Charles and DeQuincy, Louisiana, as well as Foley, Alabama, where they have been deployed since the fall as the Gulf of Mexico was devastated by multiple hurricanes during one of the worst hurricane seasons in history.
For more information on the ministry, including videos, photos, news articles and an interactive map of former and current deployments, visit the RRT press kit or BillyGraham.org/RRT. Updates can also be found at Facebook.com/RRTChaplains.
About the Billy Graham Rapid Response Team:
The Billy Graham Rapid Response Team was developed by Franklin Graham and the Billy Graham Evangelistic Association following the attacks of Sept. 11, 2001. It has since grown into an international network of chaplains in the U.S., U.K., Canada and Australia who are specifically trained to deal with crisis situations. They have deployed to more than 450 disaster sites across the globe, including shootings, floods, hurricanes, wildfires and tornadoes.
– 30 –