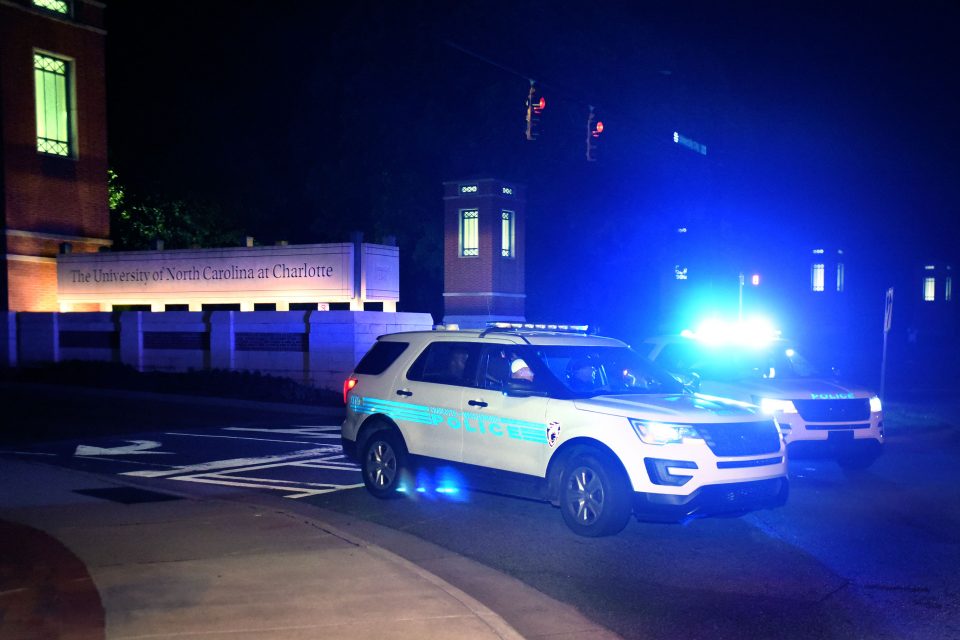 CHARLOTTE, N.C., May 1, 2019 — In the early evening hours of the final day of classes for the spring semester, the campus of the University of North Carolina at Charlotte was locked down as an active shooter opened fire. Reports have said that two students were killed and several more were injured. While investigators were taking the suspected shooter into custody and making sure the campus was secure, Billy Graham Rapid Response Team quickly made their way to the staging area where families were being reunited. Chaplains are coming alongside and offering comfort to the students, parents, staff, and first responders who are now trying to make sense of this tragedy.
"Our chaplains respond to tragedies around the world, and now we are in our own community –heartbroken at the events that have unfolded tonight," said Jack Munday, international director of the Billy Graham Rapid Response Team. "Across the country people are praying for the UNCC family, and we join them in praying for the loved ones of the students killed, as well as for the first responders, staff and city of Charlotte."
The Billy Graham Rapid Response Team was formed in the days following the terrorist attacks of Sept. 11, 2001. Since that time, the crisis-chaplaincy ministry has come alongside and supported survivors following dozens of shooting-related tragedies in the United States and abroad including Santa Fe High School in Santa Fe, Texas, Marjorie Stoneman High School in Parkland, Fla., and Marshall County High School in Benton, Ky., in 2018.
Franklin Graham, president and CEO of the Billy Graham Evangelistic Association, appealed for prayer on his Twitter account saying, "Join me in prayer for the families of those who lost loved ones and for those injured in this senseless act at UNC-Charlotte."
For more information on the ministry, including videos, photos, news articles and an interactive map of former and current deployments, visit www.BillyGraham.org/rrt. Updates can also be found at www.facebook.com/RRTChaplains.
About the Billy Graham Rapid Response Team The Billy Graham Rapid Response Team was developed by Franklin Graham and the Billy Graham Evangelistic Association following the attacks of Sept. 11, 2001. It has since grown into an international network of chaplains in the U.S., U.K., Canada and Australia who are specifically trained to deal with crisis situations. They have deployed to more than 300 disaster sites, including shootings, floods, hurricanes, wildfires and tornadoes.
Media Contact:
Lisa Moseley
(704) 401-2116
lmoseley@bgea.org