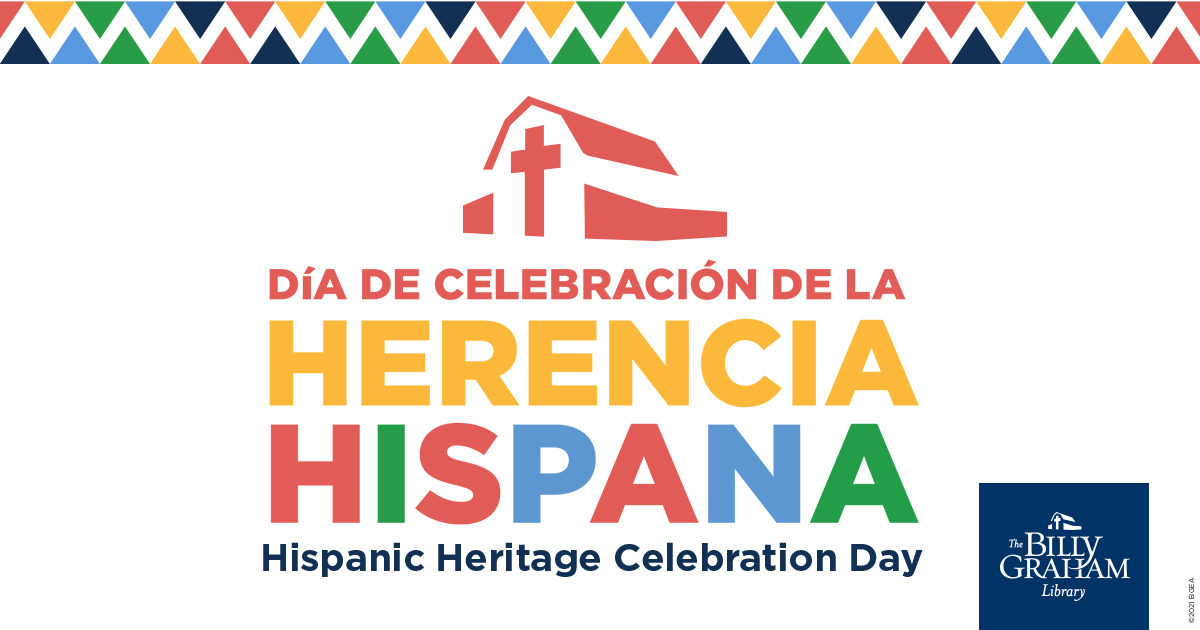 CHARLOTTE, N.C., Sept. 2, 2021 –The Billy Graham Library will host a family-friendly, Biblically-focused Hispanic Heritage Celebration Day on Saturday, Sept. 18, from 9:30 a.m.-3 p.m. as part of National Hispanic Heritage Month.
The day will include indoor and outdoor activities, guided Journey of Faith tours in Spanish, kids craft, and discounts in the Graham Brothers Dairy Bar and Ruth's Attic bookstore – which carries a selection of Spanish-language Christian books. There will also be special performances at 10 a.m. and 2 p.m., with live music from Daniel Calveti and Raúl Sánchez, along with ventriloquist Yoly Pacheco.
Hispanic Heritage Celebration Day is free, but registration is recommended. To reserve your spot visit BillyGrahamLibrary.org/event/hispanic-heritage-celebration-day/.
The Hispanic Heritage Celebration Day at the Billy Graham Library is part of the Billy Graham Evangelistic Association's (BGEA) commitment to share the gospel with our Spanish-speaking friends in the community. According to recent Census Bureau statistics, one of the largest ethnic groups in the United States are Hispanic and Latino Americans. Locally in Charlotte, that means 13.1%, or more than 133,000 Spanish-speaking residents call the Queen City home.
"We want the Hispanic community to get to know the Library, and at the same time celebrate the great Hispanic Heritage," said Chris Swanson, vice president of Hispanic Ministries for the BGEA. "This is a time designated specifically to welcome the Hispanic population to the Library."
Since Billy Graham's first Crusade tour to Latin America in 1958, BGEA has been sharing the Gospel in Spanish-speaking countries. Through the Hispanic outreach, the BGEA is expanding its efforts to reach the Spanish-speaking community in America with resources including online tools and materials, podcasts, special events at the Billy Graham Library, and more.
About the Billy Graham Library
The Billy Graham Library opened in 2007 and has since had more than 1.6 million visitors from around the world. Admission to the Library and The Journey of Faith is free. For more information on the Library and upcoming events, or to schedule a group tour, please visit BillyGrahamLibrary.org. You can also stay connected with the Billy Graham Library on these social media sites: Facebook, Twitter and Instagram; and on the Library blog.
-30-
Media Contact:
Lisa Moseley
(704) 401-2116
lmoseley@bgea.org