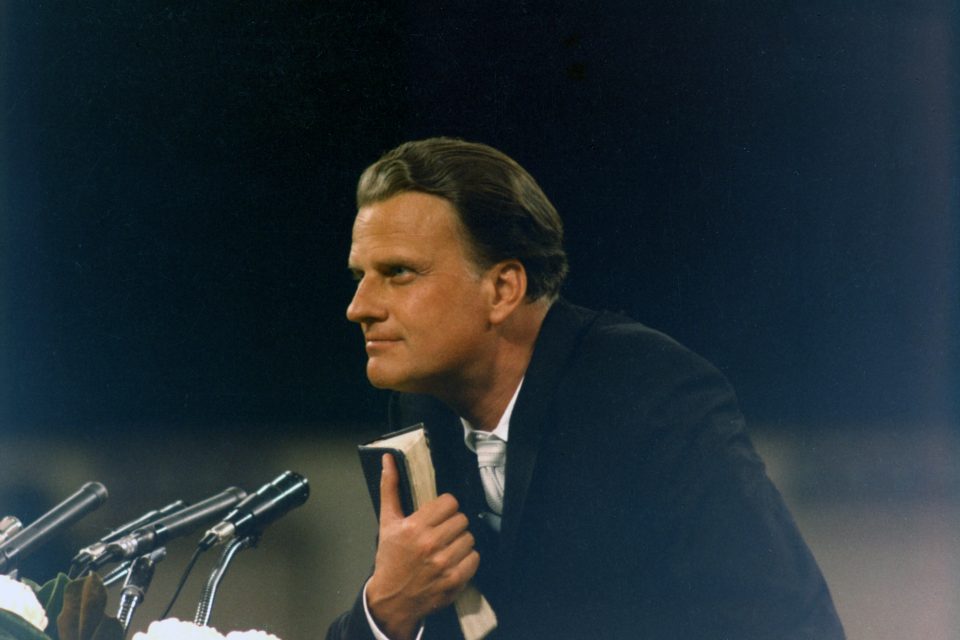 CHARLOTTE, N.C., March 28, 2019—The Billy Graham Evangelistic Association (BGEA) announced today that the papers of the late Billy Graham and the historic records of the BGEA will be transferred from the Billy Graham Center on the campus of Wheaton College in Wheaton, Illinois, to the Billy Graham Library in Charlotte, North Carolina. The move will consolidate the Billy Graham Library's holdings of paper historical records, audio and video recordings, and digital materials.
"This is part of our continuing consolidation in Billy Graham's hometown," said Franklin Graham, president and CEO of the BGEA. "Some 214,000 people visited the Billy Graham Library here in Charlotte last year alone, and it makes sense for my father's archives to be housed and maintained
here for visiting scholars to conduct research, and for our guests to see when they come visit our ministry headquarters, the Library and my parents' gravesites."
Wheaton's Billy Graham Center was born out of a desire to strengthen evangelism by establishing a world hub of inspiration, research and training for gospel ministry, as well as to preserve the legacy
of Billy Graham's ministry and the historical records of the BGEA. In 1974, the BGEA and other supporters donated funds to create a center on the campus of Wheaton College. The Billy Graham Center building was dedicated in 1980, and contains archives, a museum and programs devoted to the study and advancement of worldwide evangelism. When the Center was built at Wheaton, the BGEA was headquartered in a downtown Minneapolis office building, the Billy Graham Library had not yet been envisioned, and it would have been difficult to foresee the longevity and scope of ministries bearing Billy Graham's name that are ongoing through BGEA today.
When the BGEA announced the relocation of its headquarters from Minneapolis to Charlotte in 2001, it began consolidating all of its operations on a 63-acre campus, where a 200,000-square-foot office building and the 40,000-square-foot Billy Graham Library have since been constructed. The transfer of the archives from Wheaton continues this consolidation of the BGEA's archival information and memorabilia with its evangelistic operations and programs.
"We are grateful for the role Wheaton College played in my father's life and for their ongoing commitment to the cause of evangelism—as well as for their partnership as these archives transition into a new era," Franklin Graham said. "We also thank Bob Shuster and Paul Ericksen for their professional care of the archives over several decades at Wheaton."

The Billy Graham and BGEA archives will remain available at Wheaton for research until June 1, when they will be prepared for transfer to Charlotte. An announcement about the re-opening of these archives at the Billy Graham Library will be made once details are finalized.
Among the Billy Graham-related records that will be moving to Charlotte are:
Oral histories of the organization
Crusade procedure books
Billy Graham news conferences
Conferences for itinerant evangelists in 1983, 1986 and 2000
Sermon transcripts and notes
Personal correspondence and papers
Radio and TV recordings
Press clipping
More information about the Billy Graham Evangelistic Association and the Billy Graham Library is available at billygraham.org and billygrahamlibrary.org.
-30-
Media Contact:
Lisa Moseley
980-939-4377