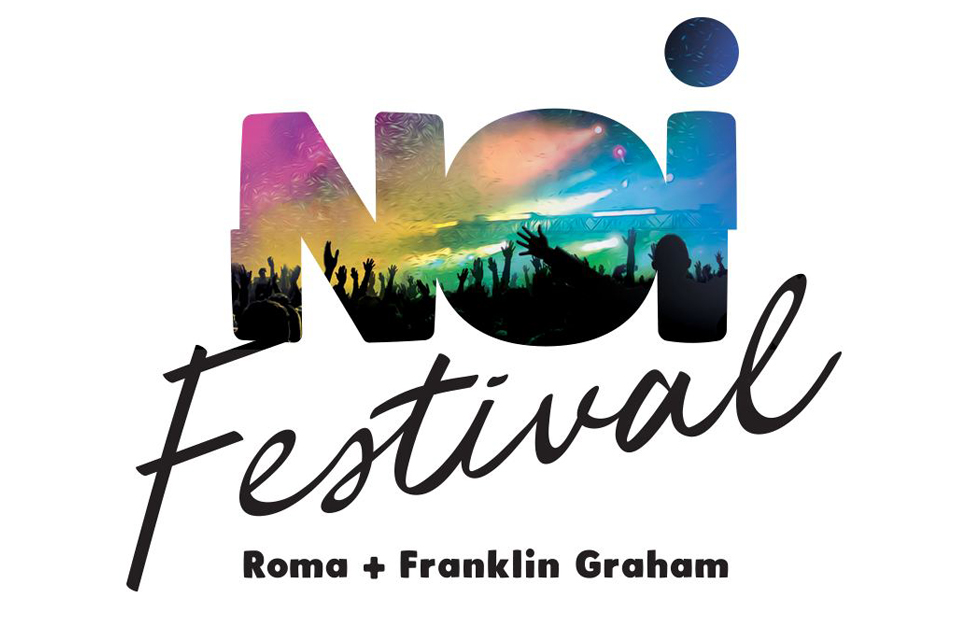 Festival will bring live music and message of God's love to Palazzo dello Sport Roma on 4 and 5 November
ROME, 26 September 2023—Franklin Graham is returning to Italy one year after his historic festival in Milan broke attendance records at the city's largest indoor venue, the Mediolanum Forum, where 13,000 people packed into the arena.
This November, Franklin Graham and the Billy Graham Evangelistic Association (BGEA) are returning to Italy and working with Christians from nearly 400 evangelical churches throughout Rome and Italy to bring the Noi Festival to the Palazzo dello Sport on 4 and 5 November. The free and family-friendly event will begin at 6:00 p.m. on both nights.
"Rome is filled with centuries of history, culture and religion, but I'm not coming to talk about these things," said Franklin Graham, president and CEO of BGEA. "I'm coming to Rome to share how we can all have a real and personal relationship with God through His Son Jesus Christ."

This event will be the first of its kind in Rome. Never before have hundreds of evangelical churches in the spiritual heart of Italy come together and worked alongside each other like this to share the Gospel.

"In the face of daunting challenges confronting both Rome and the world, including a war in Europe, fractured families, and a loss of core values, we eagerly anticipate a message that will kindle the flames of hope and love within our hearts," said Antonio Marino, Italian referent for the Noi Festival. "We look forward to hearing Franklin Graham share an inspirational Gospel message that will encourage us to confront the challenges, not just of our era but of the human heart, through a message of hope, love, and faith."

Noi Festival will feature live music from three-time Grammy winner Michael W. Smith and Kari Jobe, who has been nominated for two Grammy Awards.

ABOUT FRANKLIN GRAHAM AND THE BILLY GRAHAM EVANGELISTIC ASSOCIATION
Founded by Billy Graham in 1950, the Billy Graham Evangelistic Association shares the Good News of Jesus Christ around the world. Franklin Graham is continuing the lifelong work of his father, and since his first evangelistic event in 1989, he has held more than 325 outreaches in 55 countries. Earlier this year, Franklin Graham preached in Mexico City, Mexico; Ho Chi Minh City, Vietnam; London, England; and Seoul, Korea, where tens of thousands of people attended the events.

ABOUT SAMARITAN'S PURSE
In addition to serving as president and CEO of the Billy Graham Evangelistic Association, Franklin Graham also leads Samaritan's Purse, an international Christian relief and evangelism organization that was the first to provide emergency medical relief in northern Italy at the height of the COVID-19 pandemic. Through its Emergency Field Hospital in Cremona, Samaritan's Purse treated hundreds of suffering patients, which later opened the door for Franklin Graham to return to Milan where he preached in October 2022. Samaritan's Purse has also helped more than 10 million people in Ukraine, distributing over 91 million kilos of food and providing more than 1,500 metric tons of relief supplies to the war-torn country since the conflict began.

NOTES FOR EDITORS

Download Video and Photos
To download high resolution photos and b-roll, visit Media.BillyGraham.org/Noi-Festival-Rome-2023-Press-Room

MEDIA OPPORTUNITIES
Monday, 9 October: Antonio Marino will be available for interviews for preview stories. Marino is BGEA's director of church engagement in Italy and he also served as a chaplain at the Samaritan's Purse field hospital in Cremona in 2020.
10:30 a.m. on Friday, 3 November: Franklin Graham will be available for interviews at the Westin Excelsior in Rome.
6:00 p.m. on 4 and 5 November: Journalists are invited to attend the outreach at Palazzo dello Sport Roma. Audio connections and a workspace will be provided.
-30-