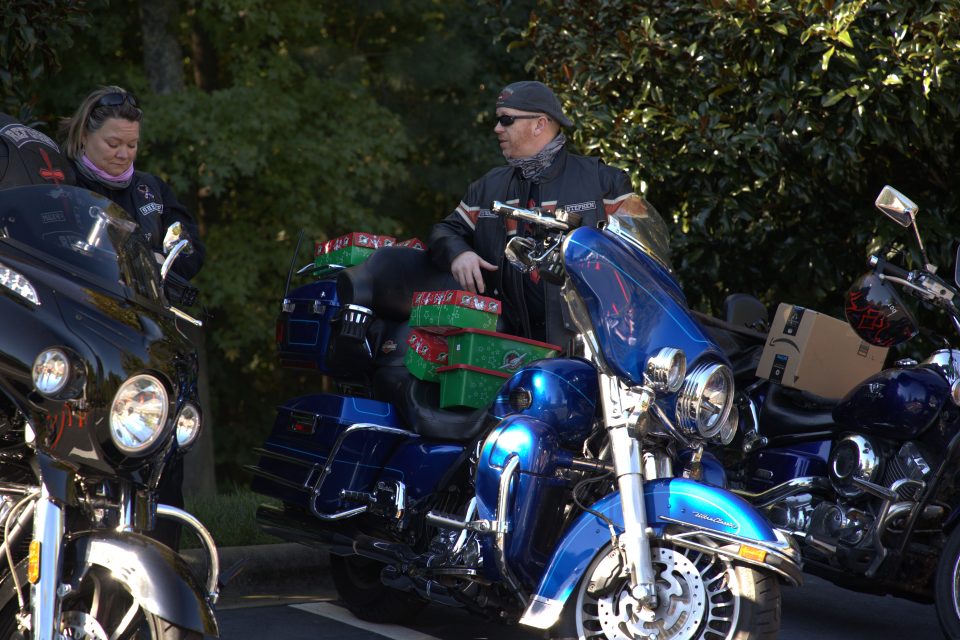 WHO:
Hundreds of motorcyclists from across the region will gather at the Billy Graham Library to give gift-filled shoeboxes for Operation Christmas Child. Award-winning guitarist Dennis Agajanian will perform live. Attendees will enjoy special speakers, giveaways, and free lunch.

WHAT:
Bikers with Boxes draws hundreds of bikers each year to the Billy Graham Library. Since the event began, bikers have collected more than 32,000 gift-filled shoeboxes for Operation Christmas Child, a project of the international Christian relief organization Samaritan's Purse. In addition to shoebox collection, the Billy Graham Library will provide free lunch to participating motorcyclists and tours of The Journey of Faith—where guests can glimpse into the history behind the personal and public life of Rev. Billy Graham.

WHEN:
Saturday, Oct. 16
9:30 a.m. – 2:00 p.m.

WHERE:
The Billy Graham Library
4330 Westmont Drive
Charlotte, NC 28217
WHY:
The gifts collected will be distributed around the world. For many children, the gift – a shoebox filled with toys, school supplies, and hygiene products – is the first gift they ever receive. Since 1993, Operation Christmas Child, the world's largest Christmas project of its kind, has collected and delivered more than 188 million shoebox gifts to children in more than 170 countries and territories. In 2021, Operation Christmas Child hopes to collect enough shoebox gifts to reach another 9.7 million children.

MEDIA:
Media are invited to cover the Bikers with Boxes event. Please contact Lisa Moseley at 980-939-4377 or lmoseley@bgea.org with any questions or to set up interviews.

MORE INFO:
BillyGrahamLibrary.org